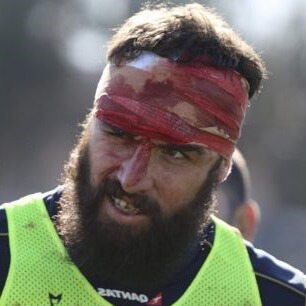 Tuesdays Rugby News sees May the Fourth is the date, Gatland to coach the Lions again, Fardy vs Skelton in the Champions Cup Final and Latu looking fit.
---
MAY THE FOURTH BE WITH YOU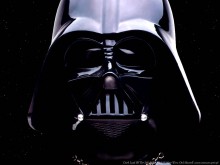 May the fourth should bring joy to many people as Star Wars  puns, memes and unnecessary merchandise take over for the day. Just like the Skywalker saga is coming to an end this year, one hopes that this Israel Folau saga will end on May the Fourth.
The date has been set, and the panelist have been named.
RA confirmed on Friday morning that John West QC will chair the panel with RA representative Kate Eastman SC and RUPA's John Boultbee AM.
Justin Gleeson SC will be the council representing Rugby Australia. Gleeson previously represented Rugby Australia in defence of axing the Western Force in 2017.
RUPA's representative John Boultbee was a member of the Code of Conduct panel back in 2014 that opted against terminating Kurtley Beale's contract, instead fining him $45,000. 
Folau is challenging his termination on the ground of Freedom of Speech and Religious discrimination.
RA CEO Raelene Castle explained to the media that it was an issue between employee and employers and the values of the organisation.
"This is not a religious discussion," Castle told reporters Monday afternoon.
"This is a discussion around the employee, employer relationship and the values and the contractual arrangements within that agreement, that's on the basis on which we have served him a breach notice."
Castle confirmed that Folau doesn't have a social media clause written into his contract, though there was a "verbal and written" informal agreement with all players.
"Not within the contract but there was a number of meetings, documented meetings, that were put in writing, both verbally and in writing to Israel about our expectations," Castle said.
"Yes, he agreed to them."
Just as the prequels were a stain in the eyes of Star Wars fans, the Israel Folau saga hold similar weight to Rugby fans. Much like Star Wars fans though, let us hope that after May the Fourth, we can put the terrible saga behind us and look to a much brighter future.
GATLAND THE LION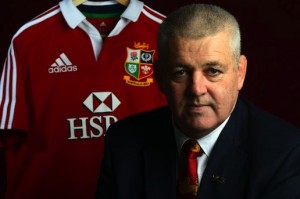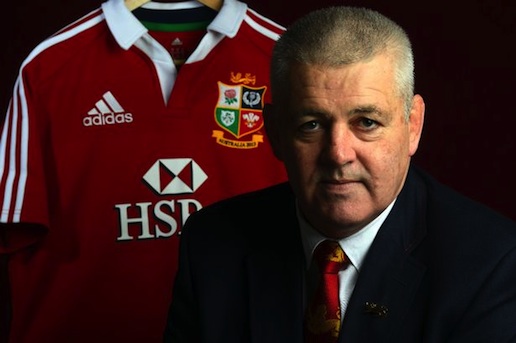 After two successful British and Irish Lions tours, Wales head coach Warren Gatland is expected to lead his third tour in 2021.
Englands Sunday Telegraph is claiming that the deal is done, with the contract being a formality between the parties.
Gatland lead the Lions to a 2-1 win in Australia in 2013, and a drawn series against New Zealand in 2017. He will look for the same success in 2021 against South Africa.
A senior Lions source said: "Warren is our No 1 choice. He understands the Lions and the unique challenges of touring. He has already proven his ability to put together a successful touring squad, not just in picking form players but also the right kind of personalities and characters that make the Lions so special.
"His track record with Wales speaks for itself and the brilliant thing for the Lions is that he will have no distractions in the build-up to the South Africa tour and there will also be no complications connected to hiring him from one of the unions.
"It is important that we get the deal done as quickly as possible to allow him quite rightly to concentrate fully on Wales's World Cup preparations."
Gatland will finish up his duties with Wales after the World Cup this year, but until then he will stay focused on continuing the success of Wales, coming off a Six Nations victory.
It is understood Gatland intends to take a year and a half off from Rugby before the Lions tour, and would then be in the running for Englands top job, after Eddie Jones' contract runs out in 2021.
LATU FIGHTING FIT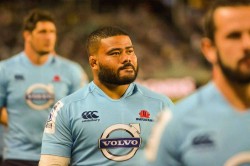 Tolu Latu is in line for a Super Rugby return after two months out of the game, when the Waratahs face the Sharks this weekend.
Latu was suspended for six-weeks when the Waratahs played the Sunwolves, but due to the bye rounds that was blown out to eight-weeks.
Despite a short trip to visit his family, Latu has trained fully with the Waratahs squad, not letting his suspension get in the way.
He has used this time to focus on his fitness and dropping some of the unnecessary weight. Fitness has been an issue of Latu's over the years, with him being overlooked by Michael Cheika last year due to being unfit.
Team mate Jed Holloway doesn't believe Latu's is the same player he was two months ago, praising his off field work to get himself in better shape whilst being suspended.
"I think he's at the best weight he's been at since I've played with him and his skin folds are at the best as well," he said.
"Whether he's picked or not, I'm sure Tolu will be ready to go – he's actually looking the best I've seen him look."
Waratahs defence coach Steve Tandy believes Latu would be a handy addition to the side.
"He obviously brings a physical edge, he's good over the ball, strong in the set piece and the scrums and a good ball carrier," Tandy said.
"There's loads of attributes that Tolu can add to the group which would be exciting."
Latu has some strong competition a head of him as he looks to surpass regular started Damien Fitzpatrick and rookie Andrew Tuala to get back into the match day 23.
FARDY VS SKELTON
It will be a massive match up for the European competition when Scott Fardy and Leinster head into their second consecutive Champions Cup final, their opponents, fellow Aussie Will Skelton and English powerhouse Saracens.
It will be a battle of key match ups of Irish and English talent, with Irish fly half Jonathan Sexton up against English fly half Owen Farrell.
Both sides host a number of Irish and English International players, in what will hopefully be a highly entertaining match for Rugby fans.  For the purists and fans of the dark arts of props,the front row battle between Tadhg Furlong and Mako Vunipola will be a spectacle.
Leinster had a strong finish against French club Toulouse in Dublin, beating them 30-12 you can read a full break down of the match here, with Saracens coming out on top of Irish club Munster, 32-16, check out the report from Rugby Pass here.. 
Australian fans will be eager to watch the de-aging of Scott Fardy take on the born again (Rugby Player not Christian) Will Skelton, with cries for both players to return to Australia falling on deaf ears. Both former Wallabies have re-signed with their respective clubs.