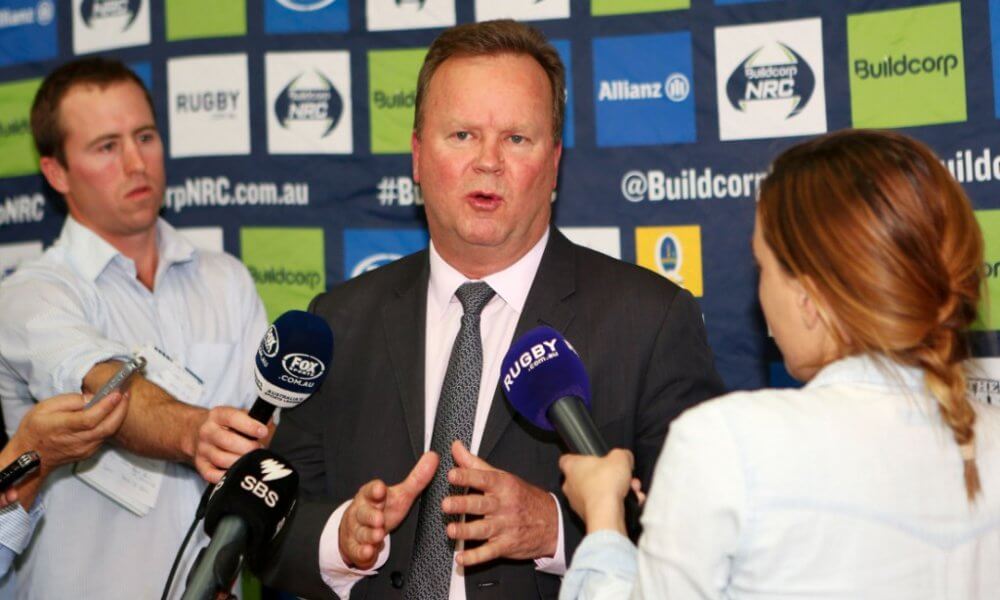 Tuesday's Rugby News has loads of Bill Pulver news. It's great. It's amazing. All other rugby news sources are for losers. Also, the Force are taking the ARU to court, and the ARU have good news.
---
The Bill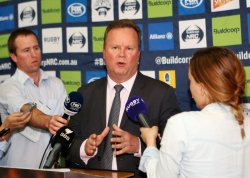 You might think, being a news writer, that I'm enjoying writing rugby news at a time of rugby upheaval. But I'm not. It's horrible.
The first cab off the news rank today is a quick rehash of the ARU presser they held at 930am yesterday morning.
The ARU have said they have agreed to axe one Australian Super team. They haven't said which one yet, though it's going to be one of the Western Force or the Melbourne Rebels.
"Sadly, it is very clear to me now that we cannot sustain five teams either from a financial perspective or a high performance perspective," Bill Pulver said, 9 months after discussions about undoing the revamp first began.
"It's tragic to think of one team being dropped but long-term this is in the best interests of Australian rugby."
Indeed Billy ol pal.
"In retrospect, that [expansion to 18 teams] was probably a mistake.
"You've seen my shift over the last four to five years. I've always been someone who prefers the national footprint and I'm clearly now walking away from that. It's unfortunate we have to do that. I am now utterly convinced this is the right decision."
Bill Ain't Buckling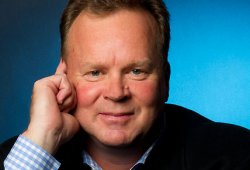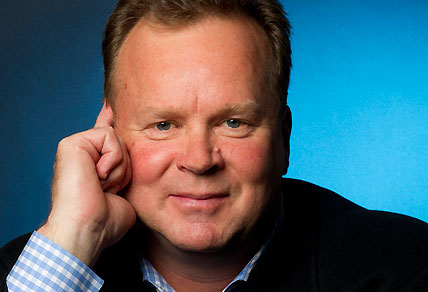 About Bill. He says he'd step down as ARU CEO instantly if it was in the best interests of Australian rugby.
(Common sense ain't so common).
"I originally came in on a five-year agreement, I'm not going to seek a five-year agreement," Pulver said, according to the SMH. "I acknowledge there's a lot of heartache out there and believe me, if I thought stepping aside would advantage Australian rugby in any sense at all, I would do it in a heartbeat.
"It's not an easy task. I'm committed to doing it and I'm enjoying it. I am here totally at the whim of the board. As long as the board has confidence in me, I will remain. I will stay for as long as I can make a contribution."
ARU chairman Cameron Clyne then backed up Pulver.
"Bill at the moment is doing an extraordinary job under very difficult circumstances," Clyne said. "At whatever time Bill and the board decide he transitions out, you want to make sure his successor is set up for success.
"Bill doesn't get the credit for rebuilding relationships internationally. We perhaps didn't get the trans-Tasman agreement with the Kiwis but it's fair to say that we have achieved a lot at the international table and in SANZAAR that has benefited Australian rugby because of Bill's diligence in rebuilding some relationships that were pretty badly burned prior to his arrival. It doesn't get seen but we see the benefit and the impact of that."
Forcings Back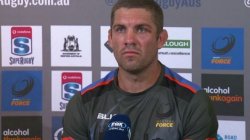 Whatever finger the Force use to wag, must be getting pretty muscley now. Because the Force have now issued a legal writ to the ARU over their impending axeing.
"The RugbyWA Board had an unsatisfactory meeting with Australian Rugby Union (ARU) management representatives today that highlighted that the terms of the assessment and process being used to evaluate ourselves and the Rebels were inconsistent and inequitable," reads the broadside statement.
"Discussions also failed to address the responsibilities that exist in the Alliance Agreement between RugbyWA and the ARU and we felt in order to protect our position it was necessary to issue legal proceedings to protect our rights under the Alliance Agreement.
"Initially we had particular concerns about the 72-hour deadline to respond, however we have now been advised that we will have further time to present our business case."
Yep, that 48-72 hours timeframe is looking longer now.
Meanwhile, the Rebels have put out their own statement, saying:
"While disappointed by the prolonged decision-making process, the club is solely focused on Saturday night's Australian derby against the Brumbies at AAMI Park.
"The club is increasingly frustrated by the impact this process has had on Rebels players, staff, members, fans and partners and the club wishes the management of the issue had been better handled by SANZAAR or the ARU."
Everything's Ok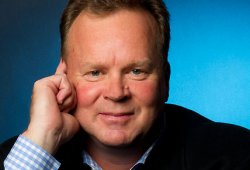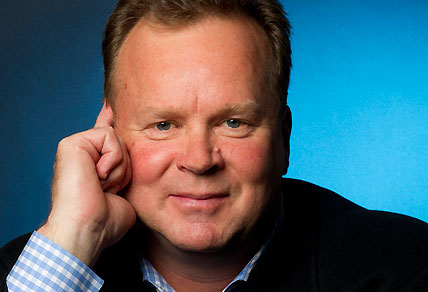 The ARU are probably pretty pleased with the news that they've been able to save money. Money!
"The Australian Rugby Union is back in the black, reporting a $3.7 million surplus for 2016," triumps rugby pravda.
"The surplus is a big turnaround on the $9.8 million loss for 2015, though that was mainly due to the decline in match day revenue – with Australia only hosting two Tests in the World Cup year.
"The new broadcast deal and a normalised Test schedule has helped drag the figure back from the near $10 million deficit, according to the 2016 annual report."
The report goes on to say turnover increased by $43m last year, to $128m. Half of that turnover came from broadcasting ($61m).
Meanwhile, the ARU is also super pleased to spruik its own participation numbers.
You can read all about the participation numbers for yourself in this poorly-formatted press release, or you can check out Rugby News' easier read over here.