After what has surely been a low point for Rugby in this country, this week's Top 5 will look at some much more positive things from the weekend. We give out our grades, evaluate some of the recruitment that went on before this season, briefly glance at the bad stuff and feature some great rugby.
Report Card
Waratahs C+ A terrible start and a good finish. Where have we heard that before? The Waratahs could be truly dangerous if they play the way they have in the 2nd half of matches for the whole game. I really wanted to give them a higher grade, but just can't ignore the fact that they let in 3 tries in the first 12 minutes. Yes, it was an awesome fightback, but they NEED to be able to play for 80 minutes.
Reds D- Sorry Reds fans, but I had really hoped for better from the team. Yes, there are a lot of inexperienced players but that is almost offset by the VERY experienced players they recruited. But even inexperienced players should be able to tackle and stay in position so as not to leave big gaps for the attack to run through. Their scrum, with Moore, Douglas, Simmons, Higginbotham and Smith got shown up more than once
Brumbies A- So we finally saw an attacking performance that we had been hoping for. The Brumbies were offloading and running from everywhere, with hardly any pointless kicks, especially in the 2nd half. The forwards were running amok, making line breaks and demolishing the Reds scrum (Dan Palmer, take a bow). There were still some handling errors which cost at least one try, but on the whole it was one of the better efforts from an Aussie side this year.
Force B They looked a bit lost not long after half time when a couple of quick tries were scored by the Kings, but the Force stuck with it and hit back quickly, showing some great skills in attack. They showed the offloading and support play that fans of Australian rugby have been searching for. While there were some lapses, it was a good performance from the boys in blue.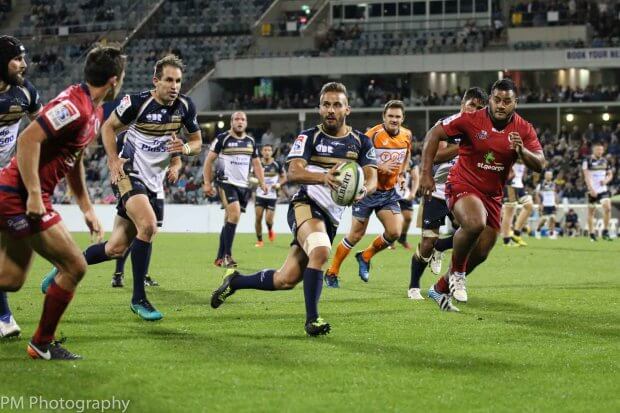 Rookies, Legends, Imports and Converts. How are they going?
There was a lot of talk before the start of the season about the playing rosters of the 5 franchises. Who had recruited well, whose young guns would stand up, are league converts really going to cut it in Rugby and why were we bringing in Kiwi 10's? Well, it's been nearly 2 months now so let's have a look at how some of those players we talked about are going.
The Young Guys
To be clear, there are a lot of young players this year who are doing good things. I could easily have added Mack Mason, Irae Simone, Tom Banks, Cam Clarke and a number of others, but time and space means I have only concentrated on a few. I thought it was interesting to note that 3 of the young players who have really been thrown in the deep end are all scrum halves.
Joe Powell When Tomas Cubelli went down injured in preseason there were cries from all over about what the Brumbies would do. Losing an international scrum half was a devastating blow. Well 7 rounds in and I think a lot of people have been quite surprised. Joe Powell has stepped up and handled the pressure well. He is calm under pressure, has an accurate and quick pass and isn't afraid to run the ball.
Jake Gordon After a bit of a rocky start against the Rebels where he made a few errors, Gordon has grabbed his opportunity by the neck and played some good rugby. The way he is playing it looks like Nick Phipps could stay on the bench for a while to come. He controls the play well, is very fast and has a pass that is so much more accurate than the guy he replaced.
James Tuttle Tuttle has been putting in some good performances since being given the starting spot. His kicking in play puts pressure on the opposition and he has made some decent runs through the defence. Like Gordon and Powell, he is making the most of the opportunity he has been given.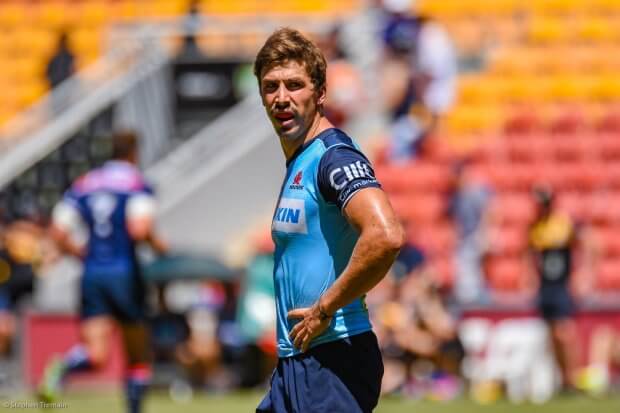 The "Experienced" recruits
There was a lot of talk before the season about the recruiting tactics of the Reds. They looked to go for experience over youth, but they weren't the only ones.
George Smith Smith will always be a legend. One of the best open side flankers there ever was. But those days are gone and while he is still a very good player who can be threatening in attack and dangerous at the breakdown, he just isn't making an impact. Part of the reasoning for his recruitment was the leadership and influence he could have over the younger guys, but I don't know that we are seeing much of that yet either.
Steven Moore Moore has his moments, but is very up and down. He has a good game, but then can be erratic. At one point he was benched for Ready, this may have been a bit of a wakeup call for him because he did lift his game after that.
Tatafu Polota-Nau TPN has put in some good showings for the Force in recent rounds. He was very good against the Crusaders and has been a quality recruit for the Force.
Scott Higginbotham Higgers was probably the best recruit for the Reds this season. He has been solid in most matches, with some really great play thrown in. He was back to his barn storming best against the Hurricanes in round 6. Hopefully he can help to lift those around him.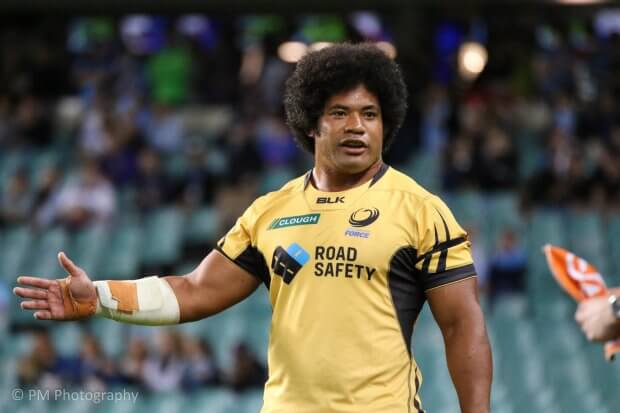 The Converts
Over the years there has been a lot of interest in players who have jumped from League to Union, with some jumping straight into the Wallabies in the process (Some deservedly, others maybe not so much).
Chance Peni Peni has been fairly impressive for the Force, showing some solid runs, scoring tries and busting tackles. He played a big part in the Force's win over the Reds. It looks like the switch to Rugby was a good one for both Peni and the Force.
Curtis Rona Another convert for the Force, Rona has also made a good start. Scoring a match winning try against the Reds, he is starting to rack up the run metres. He looks like a good buy for the Force and, ike Peni, is adapting well to Super Rugby.
Marika Koroibete There was a lot of hype around Koroibete when he was fast tracked into the Wallabies last year. He has yet to show that he deserves a Wallaby jersey, making the occasional tackle busting run and big hit. But on the whole he needs to show a lot more improvement before earning a Gold jersey.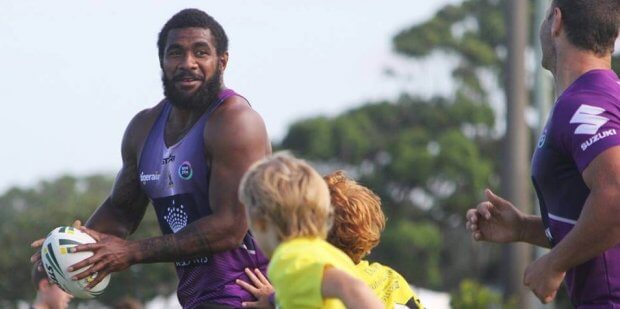 The Kiwis
Oh the outrage (and interest) when the Rebels and Brumbies signed young Kiwi half backs. Did it point to a lack of local talent, or did the coaches see something in these players worth signing?
Jackson Garden-Bachop Bachop had made a bit of a name for himself in the Mitre 10 Cup in New Zealand. He wasn't one of the big named stars, but was playing well and looked to be a promising up and comer. At the Rebels he has been a little underwhelming. His kicking from the tee has been erratic and he hasn't stamped his mark on the Rebels back line yet. He is starting to combine better with Nic Stirzaker in the halves.
Wharenui Hawera Hawera came as a bit of a surprise signing and he has made a much better impression than his Kiwi counterpart. He combines very well with Joe Powell and his kicking from the tee is (mostly) accurate. His general kicking in play is more erratic, when he runs the ball he looks a lot more dangerous. He is doing a good job of controlling the play in the Brumbies back line.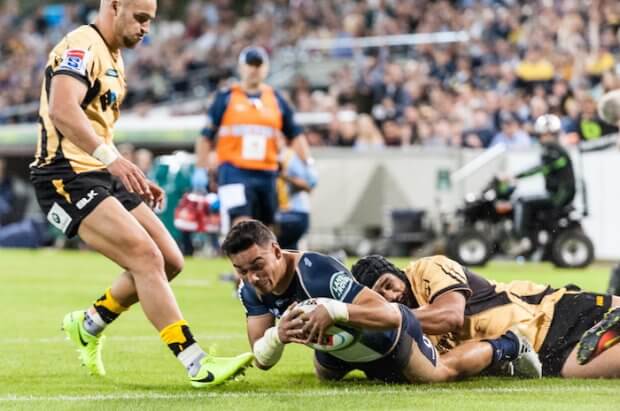 The Good, The Bad and the Heartbreaking
Good The Force being able to ignore all of the off field rubbish and get on with the game, scoring 6 tries and beating the Kings, who were throwing everything into the match themselves (let's not forget they had something to prove too).
Bad SANZAAR, ARU, Super Rugby … Take your pick. At least we have some clarity about what the comp will look like from next year, but little else. Leaving fans in the dark for so long has done some serious damage. Knowing that a team will be cut but not being told who is just the icing on the cake.
Heartbreaking Matt Hodgson's emotions on show during the press conference. I won't go into it in detail, but if you haven't seen it, take a look. It truly shows the human impact of this whole debacle.
Stylish play from the backs
This week saw some outstanding play from the back lines. There were offloads a plenty, support play and unstructured brilliance. Here's just a small sample. The try at the end definitely has my vote for try of the year so far, and I think it will take some beating.
Rampaging Forwards
But not to be outdone, the forwards also showed some impressive stuff this round, especially in the Brumbies v Reds clash. It even looked like some of them forgot for a moment that they had single digits on their back.