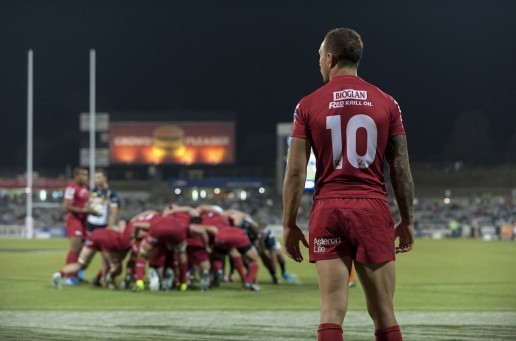 Tuesday's rugby news has Cooper under question, the Wallabies unconcerned with spying allegations, an English suspension lifted and a major Scottish injury. 
---
Cooper yet to prove himself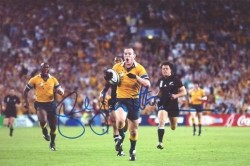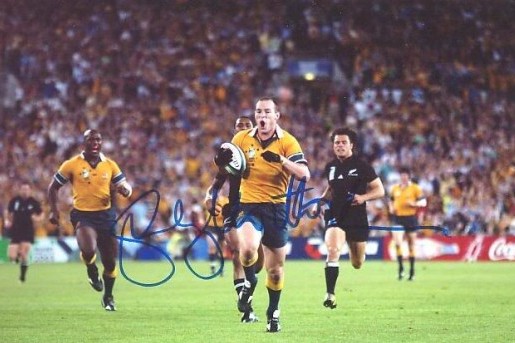 Stirling Mortlock has emphasised the inconsistency of Quade Cooper's play against Uruguay, commenting that it would be difficult for coach Michael Cheika to start the Reds playmaker in the team's vital pool match against England. While Mortlock said under Cooper's lead, "the fluidity of attack looked fantastic", he also missed six of 11 conversion attempts and was given a yellow card.
"The question is, would that be the same if it was a two-try game and you had six to win the match?" Wallaby legend Mortlock asked. "Sometimes they were going left, sometimes going right. That can be frustrating. It reinforces doubt. You don't know where it is going."
Cheika laughs off spies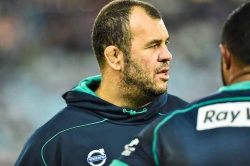 Wallabies coach Michael Cheika has laughed off suggestions English spies have infiltrated his World Cup training camp. The Sun newspaper reported that a photographer had been spotted, and removed, from a closed session at the the Wallabies' training base last week.
England have flatly denied any wrongdoing, and Australia did not lodge any official complaint. Cheika jokingly pointed to his side's massive turnover of personnel across the first two tests in dismissing the story. "We don't even know what we're doing, so how is anyone watching us going to know what we're doing," he said. "I'm not worried about it."
Tom Wood cleared to play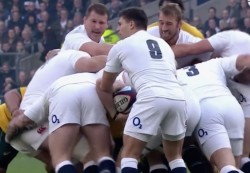 England flanker Tom Wood has been cleared to play Australia after only receiving a warning by the citing commissioner for striking an opponent during the match against Wales. Wood's foot made contact with the head of Wales fullback Liam Williams who was forced off the field with concussion symptoms.
"I was just purely looking at the ball and that was the way it bounced but I do apologise for the outcome," he said. "I don't think anyone would deliberately kick someone's head like that intentionally," Wood added. A citing commissioner warning brings the same sanction as a yellow card, freeing Wood to face the Wallabies at Twickenham on Saturday.
Gilchrist out of RWC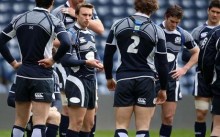 Scotland lock Grant Gilchrist has been ruled out of the World Cup due to a groin injury, Scottish Rugby Union said yesterday. The 25-year-old suffered the injury during the 39-16 victory over the United States on Sunday which put the Scots top of Pool B.
Gilchrist has emphasised that he was "devastated" by the prognosis, with Scotland yet to name their replacement lock. Flyhalf Finn Russell sustained also an ankle knock that will require further care and assessment. Scotland next play South Africa in Newcastle on Saturday.