Happy Thursday everyone. Welcome to 2023, where the sun has risen and hope springs eternal.
If you want to have your voice heard or have something Australian rugby to get off you chest email sully@greenadngoldrugby.com and Charlie has graciously agreed to put it up. Remember, this is a fan site and your contribution is valued and important.
Busted my body yesterday so this is a bit of a quick one while the pain killers aren't at full noise.
Six Nations Week Two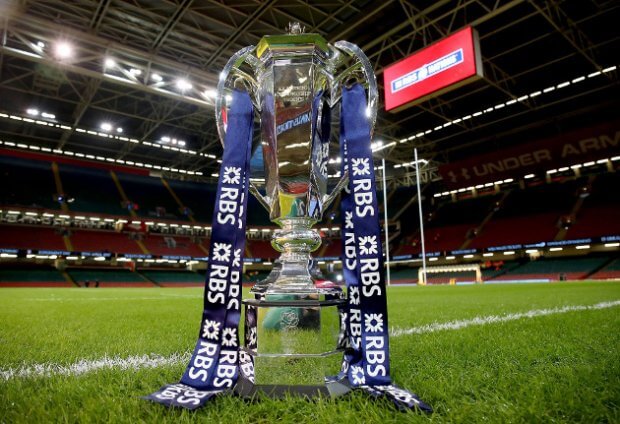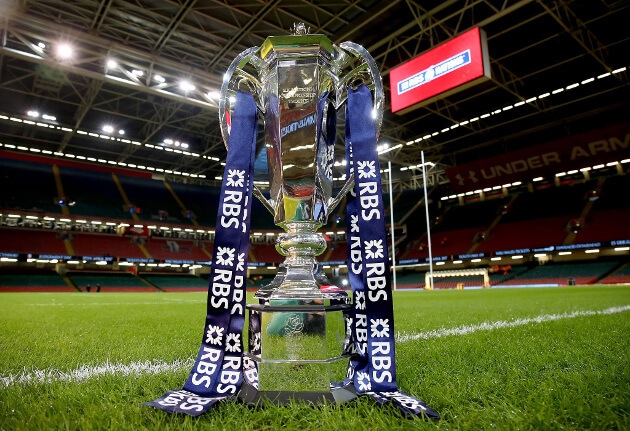 Three cracking games in week one with Scotland overcoming England to win the Calcutta Cup. I would suggest to all of the English fans out there if you're going to lose a game losing to the first Duhan wonder try and the second great team try is a case of going "well played". England showed a great deal but apparently the loss is down to Eddie in some English quarters.
Ireland v Wales. Ireland did a 2015 NZ on Wales, came out with ruthless efficiency and put Wales to the sword cruising to victory in the second half.
France v Italy. Italy proved wins over Wales and AUS last year were no fluke and pushed France all the way in a pulsating game. They will trouble every team in this tourney.
This week
Scotland v Wales. Scotland have never gone two from two in the Six Nations and surely this is the year. Wales have been the architect of this stat many times. As all Scotland fans know "It's the hope that kills you" Scotland by 10. (I hope)
England v Italy. Is this the wooden spoon game? Italy are no joke and England will want to put them away early or some serious doubts will creep into the mindset. The Italians have never beaten England and this looks like the best opportunity to do so. England by 5.
Ireland v France in Dublin. This is the game to decide the tourney for mine, one v two in the world. You can tell the WR think it is a serious game with Wayne Barnes being the ref. I'll take Ireland only because it's at home.
Marinos opens up on further women's investment, combined Super W/Aupiki competition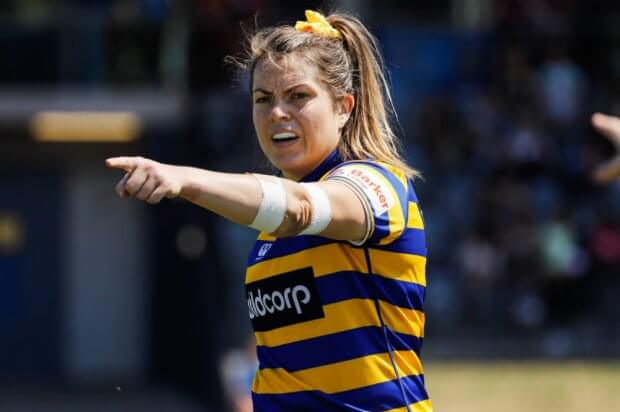 From Pravda
In a sign that both comps realise the threat from both rugby lite and euro clubs.
RA CEO Andy Marinos has revealed a combined trans-Tasman women's competition could happen as early as this year. Marinos made the comments after confirming Jay Tregonning will remain as Wallaroos' coach for 2023.
The potential of a Super W/Aupiki crossover comp was flagged at the end of last year when the future of Super Rugby Pacific was confirmed.
As a number of Wallaroos head overseas for further opportunities, both Marinos and Tregonning were buoyed by the prospect of testing themselves against the best. "At a worse case, next year," Marinos responded when asked about the competition. We certainly as RA (Rugby Australia) want to have that in place for next year. We're also working closely with World Rugby as part of an overall strategic view that we've done into the women's program and how we can invest additional money into competition structures which will be part of the high-performance piece from World Rugby. As all those pieces come together, we'll certainly be solidifying those plans around where Super W goes."
"The girls overseas are pursuing the chance to play a higher level of Rugby on a more regular basis so to bring that home would only make us stronger," Tregonning believes. "A strong competitive Super W program makes a stronger Wallaroos and that's definitely something that we look forward to seeing in the future."
'Told that you're too small': How Aussie 7s ace defied the odds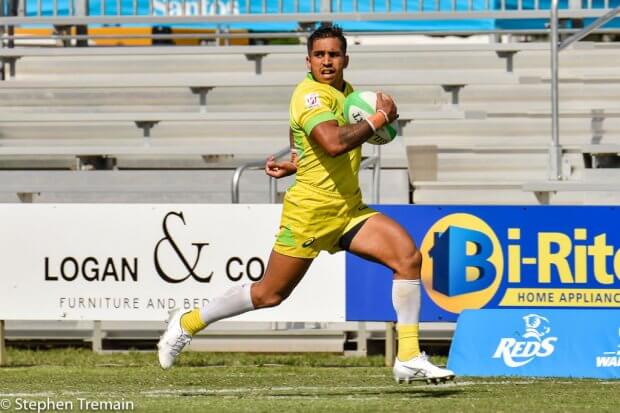 Following on from KARL's piece IMHO this is the issue with AU rugby some of the most talented players on the planet are not the biggest.
From Rugbypass
Australian Sevens ace Maurice Longbottom has had to overcome unimaginable disappointment, rejection and bad luck on his way to World Series stardom. Human highlight reel Longbottom is one of the most popular players on this year's Sevens circuit, with his fast feet and speed off the mark leaving rugby fans around the world in awe. But the 28-year-old has worked hard to get to where he is today. Longbottom's illustrious career in green and gold is a reflection of his perseverance and determination.
Baseball Hall of Famer Babe Ruth famously said that it's impossible to "beat a person who never gives up", and Longbottom's story is a testament to that. Following in the footsteps of his uncles George and Bruce, Longbottom attempted to make his mark in rugby league with the South Sydney Rabbitohs. But after coming through the representative ranks with South Sydney, Longbottom's dreams were crushed due to his height. His rugby league career was over before it'd even begun.
Yet, an opportunity to play at the prestigious 2015 Ella 7s in Coffs Harbour saw the speedster make a seamless transition to the rival code. Not only did Longbottom win the event, but he was also named the Player of the Tournament. Clearly, he was a player to watch going forward – and others agreed.
"At the time I got picked to go down to Adelaide to play in the Llyod McDermott team, and the Aussie Sevens coach was there at the time, and actually invited me to training for three days," he added. "Funny enough, on the first day I made a break and pulled my hamstring. Middle of nowhere, no one was near me. We ended up going to Germany, we won Germany in the Munich Sevens, and it was at the end of that tournament where he said 'you're not going anywhere, we're going to sign you when we get back to Sydney.' For that little moment there, that was the big moment for me. (When) you put your mind to it and you put some hard work in, there's no goal you can't achieve."
Longbottom has taken every opportunity to don green and gold with both hands throughout his decorated career, which has included two Commonwealth Games appearances. The Australian has become a crucial part of head coach John Manenti's plans, and captained the team on Day Three of the Sydney Sevens last month. Even though he's the shortest player in the team – second shortest Henry Hutchison is 10cm taller – Longbottom hasn't skipped a beat. Playing with his heart on his sleeve, Longbottom is pound-for-pound one of the best players in this year's Sevens World Series.
"These opportunities don't come around often, so when these opportunities do come around, you have to take it. You have to make it last as long as you can. For me it's staying hungry and if I'm lacking in anything, it's making sure I'm doing everything I possibly can to get my hunger back up there. There's no better way than the double Olympics. I'm still hungry every single day to achieve and be at the top of my game."
The Australian Men's Sevens team are eager to improve on their disappointing tournament in Sydney, where they were knocked out in the Cup quarterfinals by France. Australia went on to lose their next match against Samoa as well, which has seen them drop down to eighth on the World Series standings.
"It's disappointing. Two weeks in a row we've fallen short in our quarterfinal match. That quarterfinal game, I couldn't fault the boys' efforts. Everyone was putting their all in and putting their body in the line. It just comes down to France wanted it more than us. We've just got to be better in those areas and those pressure moments, and that's something that we looked back on last week and something we've been pushing in training. We've been working fairly hard in this next little block before LA."
Longbottom and the Men's Sevens team will be back in action at the end of this month when the World Series heads to LA.
The Fijian Drua won't last long if their top players keep getting picked off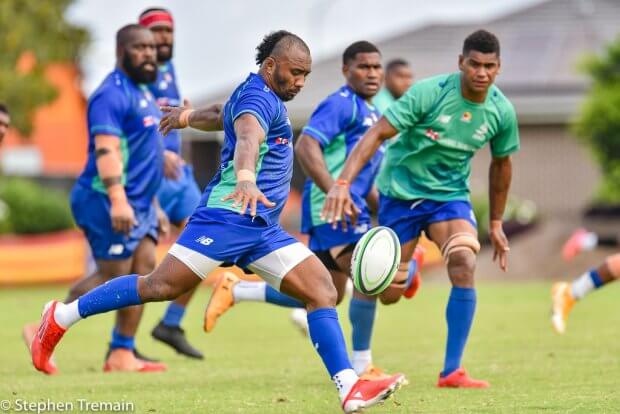 I take the opposite view: much like Australia we have to accept we are a net exporter of talent for either financial or experiential reasons.
From Rugbypass
In the space of just a few days, the Fijian Drua have lost the services of two of their most impressive players from their inaugural season in Super Rugby Pacific.
Vinaya Habosi was already confirmed to be heading to France following the Drua's upcoming campaign but the powerhouse winger now won't play any role in the 2023 Super Rugby season. "Vinaya Habosi has had his contract terminated with immediate effect, due to a high-level breach of the club's code of conduct," the Drua said in a statement released on Tuesday.
Habosi was a revelation on the left wing last season, finishing the 2022 campaign with 56 beaten defenders to his name – behind just Timoci Tavatavanawai and Will Jordan on the overall standings. He debuted for the Fijian national side later in the year and managed five appearances, taking on the likes of Scotland, Ireland, Tonga and Samoa.
While Habosi's shift overseas was already a blow for the Drua, losing his services for the current season as well is a further disruption to a side that will be pushing for a quarter-final place in just their second year as a Super Rugby side.
The Drua will at least be able to call upon one of their other breakout stars, Kalaveti Ravouvou, for 2023 but his time with the club is also rapidly coming to an end, with Bristol announcing today that Ravouvou will join the Premiership cellar-dwellers on a multi-year deal kicking off in 2023/2024.
Ravouvou was also in the top 10 players for defenders beaten last season and was a destructive force in the midfield, making the No 12 jersey his own. Like his teammate Habosi, Ravouvou also debuted for the national side after his standout season, featuring three times for the Flying Fijians.
The Drua also lost the services of Onisi Ratave after last year's campaign and in the space of just two years, will have churned through three of their most pivotal backs. Habosi, Ravouvou and Ratave won't necessarily be lost to the national set-up and the argument could be made that the Drua are doing exactly what was intended of them when they were first brought into the Super Rugby mix, assisting in the development of players for the highest level of the game.
The problem, however, is that the Drua can't just be a feeder club, they have to be able to stand on their own two feet – and that's going to be difficult if they lose their top players to foreign clubs as soon as they start performing at Super Rugby level.
In 2022, the Drua managed just two wins – over Moana Pasifika and the Melbourne Rebels – and finished in 11th place. While they will certainly have aspirations of pushing the more established sides this season now that they have some more experience under their belt, that's going to be difficult to do if their top stars drop like flies.
Enjoy the Weekend Happy out