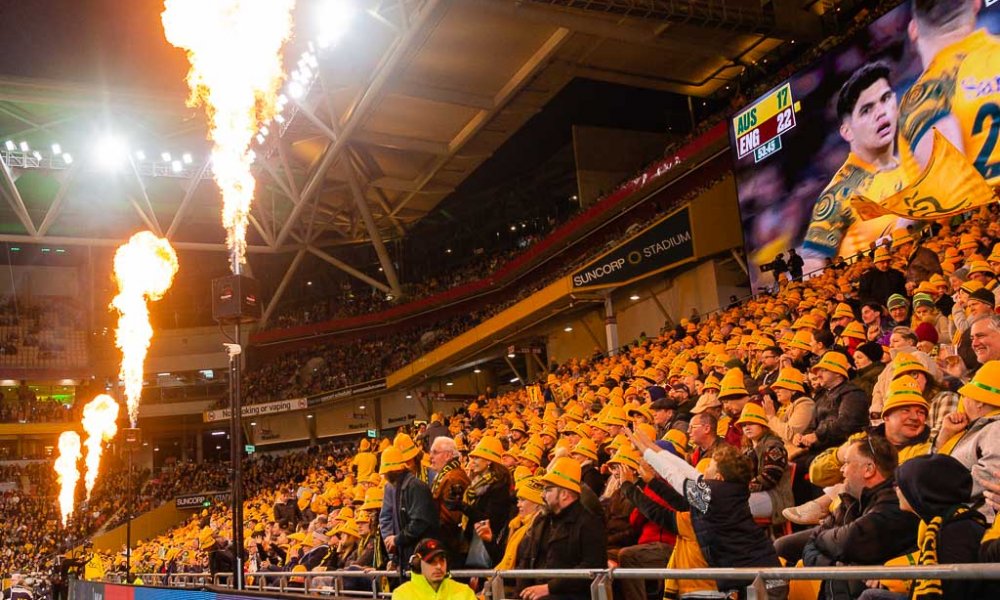 Welcome back, team. Life is just so much better with good rugby on TV. I must admit I did enjoy the 7s rugby and watching the skills of some of these players, especially the women, was just an awesome experience. But Six Nations is just something else. As from 12:00 today last week's games become memories of what was or could have been and we now start looking forward to what this weekend will bring.
Aaron Smith's and Beauden Barrett's moves to Japan confirmed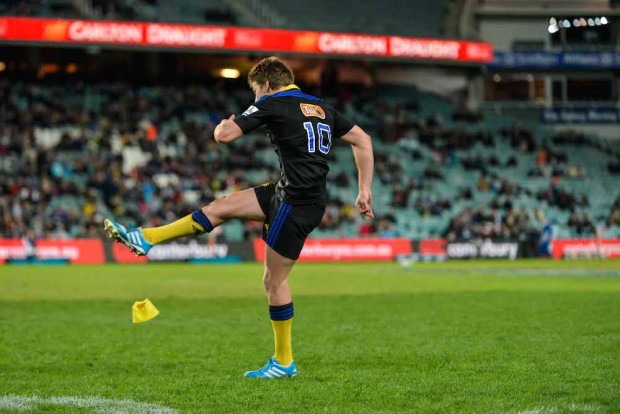 3 things we learnt from the Six Nations Opening Round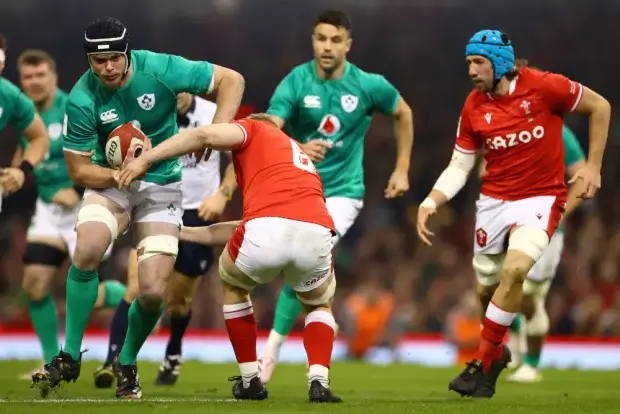 From Stuff in NZ here news that will warm the cockles of Australian rugby supporters both Beauden Barrett and Aaron Smith have confirmed moves to Japan once the RWC is over. Both have signed with Toyota and will continue their relationship at that club. Smith has signed a long term deal; Barrett, however, hasn't closed the door on a return in 2025 saying "I want to give myself time to ensure I make the right decision…. on what my future looks like beyond 2024".
These two join Richie Mo'Unga, Brodie Ratallick and Ardie Save in moves to Japan after the tournament in France. This really is no surprise and the NZRFU is happy that these players are making moves that will set them up for when their rugby careers finish.
Now, personally, I have no issues with any of this for two reasons. Firstly, all of them have given great service to NZ rugby and they deserve the right to look after their, and their families', futures. Secondly, Meh! this is part of life and NZ has the pathways and developments in place to ensure that when they leave others will come on and take their place. Might take a couple of years to be set in place but I have every confidence in it happening.
Borthwick slams Jones' legacy at England after loss to Scotland
As reported in both SMH here and in STUFF here, England rugby coach Steve Borthwick has delivered a damning indictment of the squad he inherited from Eddie Jones, claiming his data demonstrates they "weren't good at anything".
Looking to get his excuses in early, and backed up by none other than Woodward himself here, Borthwick is clearly backing himself to get a couple of pass marks by blaming Eddie Jones as the reason England couldn't get past Scotland in the opening round of the Six Nations.
The stats provided by Opta bear out Borthwick's thesis and do give him something to hang his hat on. England were near the bottom of the pile in nearly every metric among tier-one countries in 2022, perhaps most painfully in scrum (11th) and tackle (10th) with Borthwick saying "it will take time to address underlying issues" following Jones' sacking last month.
Yet it's still striking that Borthwick was prepared to criticise the legacy bequeathed to him. No coach is more closely associated with Borthwick's career than Jones, who employed him as an assistant coach with Japan and then England. But that bond appears to be fraying, with Borthwick also suggesting the players lacked self-belief and confidence under Jones. "One thing I have got to do here is get the players to believe in themselves and get the players to bring their strengths to the pitch," Borthwick said.
Now to be fair, there is some truth in saying that England is still running with some of the policies and structures put in place by Jones. Borthwick hasn't had the squad for long, and is severely restricted in the changes he is permitted to make. The clubs have not allowed him full access to all players and as such he may not be playing the team he wants to play. However, I see a couple of issues. He needs to make a decision between Smith and Farrell. Farrell is an absolute disaster at 12 providing no go forward, limited distribution and really crap defence. He needs a 12 and it needs to be one or the other at 10. Personally, I'd consider Smith but as Farrell is captain I can't see that happening. Nick Evans, the attack coach, has a huge job ahead of him as the default of aimless kicking the ball down field and hoping the opposition stuff up is not a sound plan.
I dare say England will improve. Whether it's enough to make a difference in France at the end of the year is another question and I personally think they'll struggle.
What I am really hoping for is an England v Australia game, purely because the pre-match media will be just fridge awesome.
From rugby.com.au here come three discussion points and observations from the opening round of the Six Nations
Gatland has his work cut out.
That 34-10 loss demonstrated that Gatland has a lot of work to do if Wales are to be a threat to any of the tier 1 teams at the RWC. This was one of the heaviest home defeats that Wales has experienced in the 6Ns and a real reminder that there is no quick fix after getting rid of Wayne Pivac. One of the big issues was the 33 missed tackles, a huge amount at this level and one that makes everything else difficult.
"In the past, we've been able to work hard and fix things," said Gatland. However, facing Scotland next week after their win this may not be so easy.
Scotland hold their nerve.
In a change from what's been seen in the past Scotland were able to come from eight points down early in the second half to defeat England 29-23 at Twickenham and record their third successive Calcutta Cup win.
They played some really good front foot ball and that stunning solo try from wing Duhan van der Merwe, along with a 2nd late in the match, really demonstrated that Scotland may have the goods this year.
However, as coach Gregor Townsend warned "It will mean nothing if we don't recover, train well and improve next week". In the last two Six Nations Scotland have played Wales after beating England and lost both times. Something Gatland may be counting on.
Italy coming of age despite defeat
Not a lot of people would've put money on Italy beating the No 2 team and come full time France had extended their unbeaten streak to 14 matches. Italy have, in the past, been the whipping boys of the 6Ns, but having ended their 36 match losing streak in the Championship with victory away to Wales last season, they served further notice of their progress with a first victory over Australia in November.
Italy have yet to beat England but, on this evidence, they will fancy their chances of ending that unwanted record at Twickenham next weekend.
League has ruined Rugby
A bit of a controversial post here but I'm adamant that this is the case. I remember when I was paying the equivalent of Shute Shield rugby in Wellington in the late 70s (I played for Hutt Valley Marist in the same team as the All Black Bernie Fraser) and we always had one or two league guys turn up every now and then. We always used to laugh at them and pick them out with the common statement "There's the leaguie; I can see a gap, quick go for the guy" The difference was that league players live for the contact, because their game offers nothing else. As soon as they make the contact they all stop and get set for the next play. So for them the contact is the start, the finish and everything in the game. Because of this in a game they are always looking for the contact and their whole approach is to run as hard as they can and crash into the opposition.
Now in rugby we were taught that we play for the space and look for the gaps. Sure we took the ball up into contact, but the aim wasn't to smash the opposition, it was to create the space so that the ball coming out could be used by a player running into that gap. If you look at the height of Australian rugby with the Ella brothers, and then Mortlock and Larkham in the backline later it was the same. The teams they played in used the contact to create gaps for the ball to be used and played in and they generally won.
Unfortunately we seem to have lost this as rugby's fascination with league coaches, initially for defence but slowly creeping into other areas, combined with RA's completely stupid policy of trying to compete for league supporters to swap to rugby (I could rant on for days on the utter stupidity of this strategy as it'll never happen and is taking resources away from rugby people. Honestly, what a complete waste of space!) started to encourage players to compete in the collision for the collision itself.
If rugby here really does want to get better and take the Super Teams to win Super Rugby and the Wallabies to creep back up the standings, then rugby has to move back to using the contact to create space, not to just bash the opposition. Unfortunately with Eddie in charge and RA continuing down the path of sucking up to league I just can't see this happening. Maybe 7 is where we deserve to be.