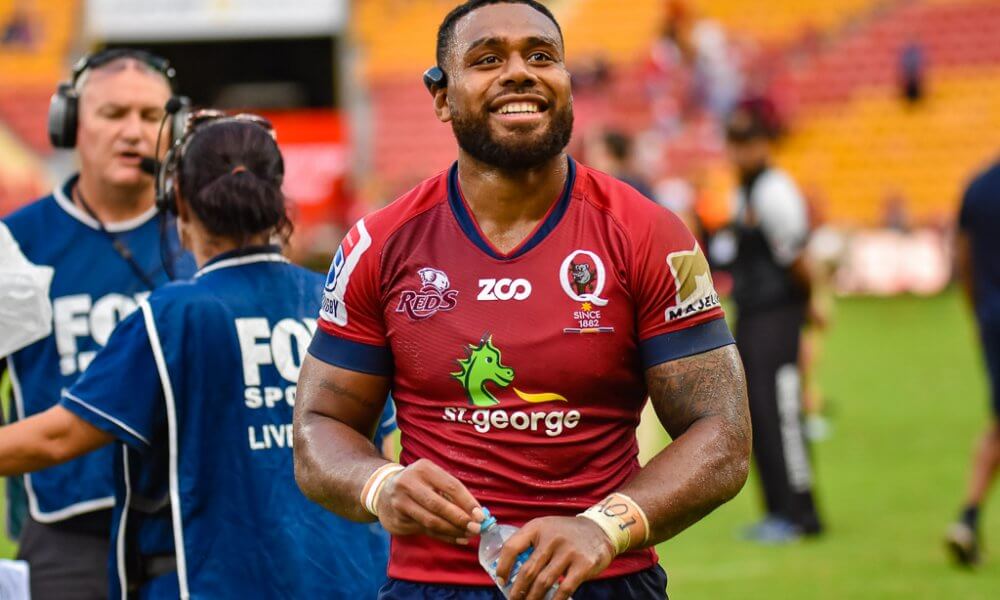 Thursday's Rugby News sees rugby's private schools under threat, teams being included and omitted from the World Cup, Cheika on Folau's comments and Gibson still feeling satisfied.
---
AIC look to AFL, NRL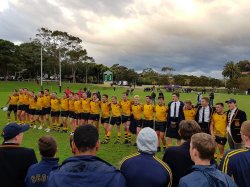 League is on the march in Brisbane.
Rugby Australia says it will welcome the challenge of Rugby League, with the Australian Independent Colleges (AIC) announcing they would offer league and AFL in a formal competition on a two-year trial basis during the winter season.
Schools traditionally would only offer rugby union and soccer as their two winter sports. However, this move will see schools like St Laurence's College, Iona College  and Marist College Ashgrove potentially have hundreds of players open to playing league, which would be a big step forward for the QRL and NRL in Brisbane.
Interestingly, the push for League into these schools was driven by parents, not the QRL.
Many folks are seeing this as a further example of rugby union's decline, but RA's national recruitment and coaching manager Cameron Tradell told the Sydney Morning Herald that he sees it as a wake up call for the code to 'up its game' in the schools sector.
"We heard about this happening and we understand as schools expand into other sports," Tradell said.
"We have to up our game and we believe we are. The ability for us to compete in that market on that broader scale is really exciting for us."
With this news, there is a lot of talk around the school rugby sector having to galvanise change, and Tradell believes that rugby continues to place a high value on schools in the game's heartland.
"That doesn't mean we aren't supporting our key markets," he added.
"Because we are, absolutely. But we also see huge opportunities in non-traditional schools. There's been an explosion with Sevens, particularly with the women's game.
"We're up for it."
Is it just me, or does anyone else find his response a little concerning?
World Cup dreams over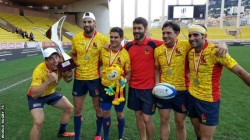 Well, what a sight.
In the aftermath of the Belgium-Spain match, few expected to see a result like this.
With those two teams (along with Romania) fielding ineligible players throughout the Rugby Europe Championship, World Rugby has announced that as a result, none of them will be going to next year's World Cup in Japan.
Romania was the only team to have qualified for the World Cup, so with this disqualification, Russia will take their place, appearing in only their second World Cup.
In place of Spain's playoff position, Germany was promoted to a qualifying playoff against Portugal on June 9. The winner then faces Samoa for the last place in the World Cup.
World Rugby released a statement yesterday on it's investigation into the matter. On top of the removal from World Cup contention, World Rugby has also banned players and slapped each offending national organisation with fines, with US$170,000 charged for Belgium, US$135,000 for Romania, and US$67,000 for Spain.
"While the independent disputes committee has determined that mistakes were not made in bad faith by Rugby Europe and some participating unions, World Rugby is extremely disappointed with the unfortunate and avoidable events," a spokesperson for the global governing body said.
It's amazing that this all started over a qualifying match between Spain and Belgium, which saw the Romanian referee chased out of the stadium at game's end.
An independent committee rejected World Rugby's requests for a rematch, but also heavily criticised Rugby Europe for not changing the referees at Spain's requests before the controversial match.
This will be the first time ever that Romania will miss a World Cup.
Consciously detach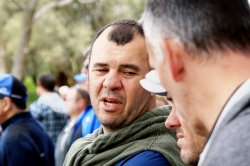 Michael Cheika has now thrown his hat in the ring in the whole debate on Israel Folau, saying that many fans will likely turn away from him as a role model.
However, on Kick & Chase last night, Cheik also added that while many gay rugby fans and players will be upset, having solid support systems and 'detaching' Izzy's comments from the player himself is the key way to manage the problem.
"The self-esteem in people, no matter who they are, is extremely important," Cheik said.
"Self-belief, self-esteem, and if that's something you don't agree with, you detach from that.
"The way it'll be (is), 'He's no longer my idol', effects like that.
"There's been a lot made of that but I believe it's something – self esteem is so important – and us as parents and as coaches, even when players are getting the same in return, nasty messages, social media, it's about trying to build self belief in them so you're not affected by those things.
"Because you don't want people to get affected by that stuff, that is 100 per cent clear.
"It's not up to the kid, it's the parents around, the others around, that's what you've got to do.
"You've got to protect those kids, from everything that's out there, there's other things out there you might not like (too)."
Cheika admitted that Folau will be in the squad for the Ireland series and would like play fullback, and that there would not be many surprises in store, with him planning to nail down his squad for the World Cup.
However, he did note that some players had caught his eye, such as Jack Maddocks, Izaia Perese and (should he be signed) Pete Samu.
He also ruled out Quade Cooper returning, saying that the playmaker should have taken an opportunity to play in Melbourne or Canberra if he wanted to be considered for national selection.
Gibson is still happy
With the whole debate still swirling around the referee selections from the weekend just gone, there is one bloke who won't be complaining about SANZAAR's referee selection process.
Daryl Gibson deemed the response from Lyndon Bray and match referee Ben O'Keeffe to be adequate for him, and said that a lot of the anger should rest on the fact that the Tahs squandered a bloody 29 point lead and lost the damn game.
"We've had really positive correspondence with the referees boss Lyndon and the referee himself and I'm really happy with that process," he said to rugby.com.au. 
"It's been a good one.
"We certainly don't blame the referee for anything that went on in the game and we're still kicking ourselves, around we felt we had better control of that game, we should've come out with a better result.
"I think there's a really clear process in place. They've got the merit system, there's lots of transparency between the referees and the head coaches and I've got no issue with that."
This weekend, both the Reds match against the Hurricanes and the Waratahs match against the Highlanders will again be officiated by Kiwi refs, Ben O'Keeffe and Brendon Pickerill respectively.