The Kiwi Media clowns are at it again! Thursday Rugby News has more Lions banter, the Wallaroos squad announcement, Rebels jumping ship and words of wisdom from Dan McKellar.

---
[one_half last="no"]
Clowning Around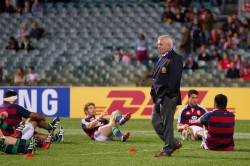 I'd like to quickly disclose that this may be a case of the pot calling the kettle black, because Aussie media isn't exactly a shining example when it comes to taking in good taste potshots at opposition teams (Case in point- "Richie grub").
But in the latest attempt to get under the Lions coach Warren Gatland's skin, the New Zealand Herald have resurrected their infamous 'clown gate' cartoon that they used on Michael Cheika last year. With Gatland dressed up (with a red nose and all), it's perhaps interesting to note that the British Media has been quick to fire back, criticising the Kiwi media for their  ruthless criticism of Gatland.
The cartoon was released in response to the war of words that has erupted between Gatland and his All Black counterpart Steve Hansen (who both seem to be joining the race with Bill Pulver for 'most hated person in World Rugby'), over Gatland's allegations that the All Blacks illegally targeted Lions halfback Conor Murray. Hansen took it upon himself to call up a radio station to respond to Gatland's claims, with the NZ Herald following suit.
Turns out the NZ Herald dished out the clown treatment to Cheika after the Australian media had previously applied the same caricature to England boss Eddie Jones. Well, at least they're learning from the real bullshit artists.
Check out the Gatland comic here on Rugby.com.au.
[/one_half]
[one_half last="yes"]
And now for some real news…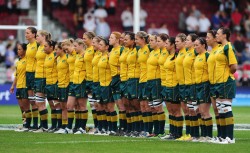 While the men's game has been a complete and utter debacle over the last two years, the Womens Sevens side has (once again) been doing us proud over the course of this year, finishing second overall in the Womens Sevens Series for 2017.
While the girls are still to find the same success at the fifteen-a-side level of the game, a lot of Sevens players have been named in the Wallaroos squad for the upcoming Women's World Cup in Ireland, and hopes are high they can continue to improve off the back of more encouraging performances in recent years.
Olympic Sevens stars Sharni Williams and Shannon Parry headline the 28-strong squad that was named in Sydney yesterday, which also includes returning Sevens star Mollie Gray (who returns from injury), and two new rookies in the form of Sevens star Mahalia Murphy and Western Australian fly half Trilleen Pomare lining up for potential debuts.
The squad includes seven returning stars who played at the last World Cup in 2014, where the Wallaroos finished seventh. However, many are expecting the Aussies to do a lot better this year. The Wallaroos best ever finish in the tournament is third place, in 2010.
"We have had some solid preparation during our Test series in New Zealand earlier this month, and had the opportunity to blood some new talent at Test level,'' Wallaroos coach Paul Verrell said.
"That tour in New Zealand really showed us the standard of the best three teams in the world and we know what we need to do to reach that level now, so it's time for the next generation of Wallaroos to really step up.''
The Wallaroos have the potential to do well this tournament, being drawn in Pool C against Ireland, heavyweights France and Japan.
"We know that there's no such thing as an easy game at a World Cup,'' Verrell said.
The Wallaroos kick off their World Cup Campaign in Dublin on the 10th August against hosts Ireland. Check out the squad here.
[/one_half]
[one_half last="no"]
The Rebellion Over?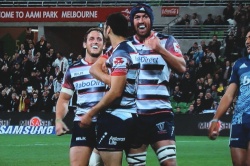 When I was putting these news articles together late on Wednesday night, this particular article made a little sick in the stomach (it's no secret that I have never been a fan of cutting any teams). While I always take Fox Sports articles with a grain of salt, there's no denying that while the Western Force have had a flurry of players re-sign with the club next year, aside from one or two re-signings the Melbourne Rebels are not looking in good shape for next year. 
In light of the ongoing basket case that is the cutting of a Super Rugby team, the Rebels have already lost Jack Debreczeni, who has signed with Japan's second tier team Honda Heat, Mitch Inman, who is signing up with French Top 14 side Oyonnax, Toby Smith, who is apparently heading over to join the Hurricanes, and Wallaby Sean McMahon, who is rumoured to be heading to Japan next year. Oh yeah, and Tony McGahan is also leaving the club at seasons end.
By comparison, the Force have been able to recommit Chance Peni, Richard Hardwick and veteran prop Ben Daley to put pen to paper for future seasons at the WA club. The Force have also annoucnced that they have another six players who seem keen to re-sign soon. Add in that  Dane Haylett-Petty, Billy Meakes, Ben McCalman, Curtis Rona, and Pek Cowan already have existing contracts for next season, and suddenly things are looking much more optimistic for the men from the west.
It is clear that the Force appear to be building something when it comes to a strong rugby culture, as even coach Dave Wessels has indicated he wants his future to stay in WA, despite being touted as a replacement for McGahan if the Force fall.
"There's two real goals [for the Force]. The one goal is to win Super Rugby. And the other goal is to create Wallabies," Wessels said.
"We want to create the best environment for players to develop their game and reach their potential.
"Obviously it's very flattering [to be considered for the Rebels]," Wessels added.
"But I've got a job here I really like, and I've got a team that I really care about, and this is the job I want.
"And we're going to fight tooth and nail to try to keep rugby in WA."
Gotta love the passion they have out west. But in all seriousness, if there was any indication that this entire debacle is now starting to hurt people, players, fans and clubs, then this is it. Having the Rebels in the competition has done so much for Victorian (and Aussie) rugby. Up until this season, they had consistently been performing better and better.  To cut them now would not only undo all that good, but spit in the face of many fans and piss off everyone even more.
[/one_half]
[one_half last="yes"]
The New Blood Talks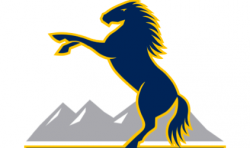 The Brumbies recently hired a new boss in the form of Dan McKellar: an appointment that saw many in Canberra scratch their heads. But, while keeping a traditionally low profile, McKellar has opened up more on his rugby passion in an interview with Fox Sports. In it, he made it clear that he has a clear Super Rugby vision for the men from the capital, one that will hopefully see them taste Super Rugby glory once again.
"Like most Queenslanders through my era, as a kid you loved your rugby league and then you went to boarding school and that love changed to rugby union,' McKellar said.
His love led to him making the Reds squad in 2005-6, but he felt that he didn't have the talent to make the Wallabies, and so begun to turn is attention to coaching.
"I was certainly never at the elite level as a player and that's probably why I always had that intent to one day become a coach," McKellar said.
"It's always something that's interested me.
"Just analysing games and looking at statistics and seeing what players' strengths are, even as a kid.
"I feel very lucky and very grateful that I'm now able to do it full-time and be paid to do it."
He spent many years working up the ranks, before taking on the Brumbies defence coach role in 2013. Now, he feels like it's time to step up to the big job. He already is going into the following season with some confidence: the Brumbies were predicted to fall apart this year, yet out of all the Aussie rugby teams, they have been able to perform the least shit best.
"What the Brumbies do as well as anyone, if not better, is that they provide people that have faced knock-backs or adversity with opportunity," McKellar said.
"And once they're given that confidence and belief and are surrounded by people that back them as a footballer or as a coach, then their game or their performance goes to a new level.
"They're generally a desperate person or a determined person who want to prove others wrong.
"That summarises it pretty well for me."
The Brumbies look set for a new (hopefully positive) change, with David Pocock back from a sabbatical, Christian Lealiifano back after a courageous battle against leukaemia, Laurie Fisher back from overseas and Cubelli and Sio hopefully back from injury into an already settled squad. Maybe, things might start getting better? (touch wood)
[/one_half]