Happy Thursday, everyone, hope all is well. We're starting to see where our teams are at.
Remember this is a fan run site and it is a big year ahead so if you have something you want to contribute, please feel free to reach out to sully@greenandgoldrugby.com
The Reds: it's Not Just a Coaching Issue Opinion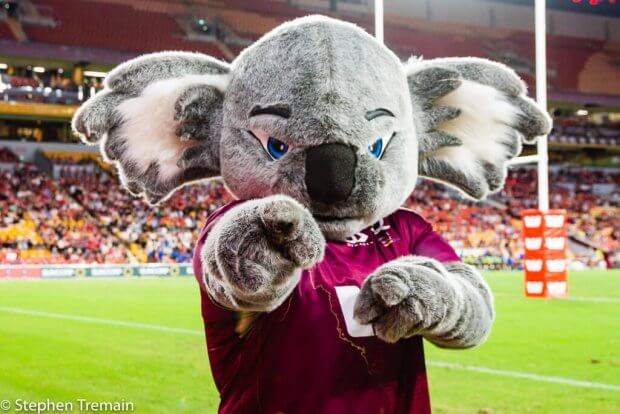 I'm a rusted on Reds fan so this is a tough thing to say: we are a poorly run organisation.
OK, so after the game against the Brumbies the knives are out for Brad Thorn. While it was a poor performance it was one we could all see coming due to poor list construction. Personally, I think Brad Thorn is an excellent person and has his limitations as a coach, but, for mine, the issues in Qld rugby run from the poor appointments and retention of coaching staff and players over the professional era. Here's a list of Qld coaches over the years and the performance of the team.
The first two were sacked in spite of a nearly 60% winning record
The long-term stats are damming, it's not a coaching issue, it's organisation and not setting the team up for success. Following is a link to the 2017 Qld Schools trials, most of the good names are playing elsewhere. I can accept that in the words of Ewan McKenzie when he said Qld will always be a net exporter of talent but we should be in the business of keeping the best ones, much like any quality organisation. Of the players that played in these trials this is where the ones that I know of are playing at a professional level:
1 Red (to be fair Pataia and McReight were injured)
1 Drua
4 Overseas
3 Rebels
2 Brumbies
So, I'd argue that the real issue with the Reds comes down to longer term recruitment and retention. Having had my rant I'll be Red till I die.
Heineken Champions Cup Finals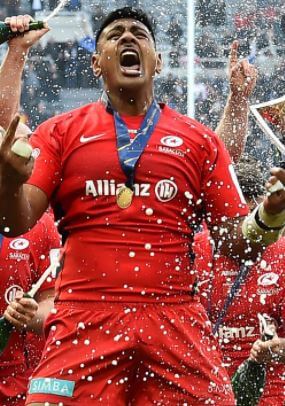 Euro Rugby is getting to the pointy end over the next few weeks. Link to the Site Here
Leinster v Stade Toulousain (Toulouse)
Stade Rochelais (La Rochelle) v Exeter Chiefs
These are quite easily the 4 best teams in Europe and South Africa. Leinster features most of the Irish team and play very similarly to them.
Toulouse feature most of the French pack and Antoine Dupont .
La Rochelle have the rest of the French pack and the best version of Will Skelton.
Exeter are probably the worst team in the 4, but, have found form at the right time with Scott Sio at loosehead.
Ireland: Leinster forwards James Ryan and Josh van der Flier agree extended contracts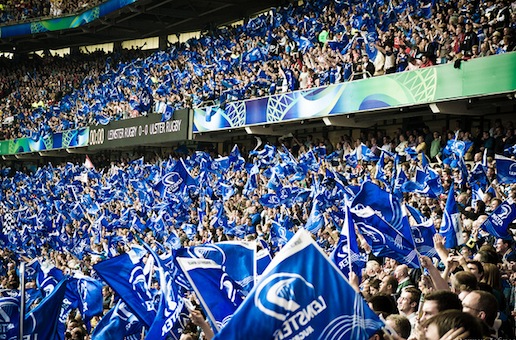 Part of the reason that the Irish are so good is rugbynominics. The Irish players get a massive tax break at the end of their careers so retention is easy.
Per BBC
Ryan has earned 53 caps for Ireland since making his debut in 2017 and was one of the key figures in their Grand Slam triumphs in 2018 and 2023.
Flanker van der Flier was named 2022 World Player of the Year and has won 50 international caps. He was also named EPCR European Player of the Year in 2022. The 29 year old brought up his half century of Ireland appearances against England in the final round of the 2023 Six Nations Championship Grand Slam campaign.
van der Flier made his international debut against England in the 2016 Six Nations Championship and would later that year play his part in Ireland's first ever win over New Zealand at Soldier Field. He played every minute of the 2023 Six Nations Championship and featured in the first game of the 2018 Grand Slam campaign before injury ruled him out of the rest of the Championship. The Leinster back-rower has started 19 of Ireland's last 21 games including all three Tests of the series win against New Zealand in the summer of 2022. He has played 125 times for the Irish province, scoring 25 tries, and has won one Heineken Champions Cup and four Pro14/URC titles.
Ryan has earned 53 caps for Ireland since making his debut in 2017 and was one of the key figures in their Grand Slam triumphs in 2018 and 2023. The 26-year-old was also a starter in the three Tests of Ireland's victorious tour of New Zealand last year. Lock Ryan reached his half century of test caps for Ireland during the Six Nations this year, and filled in as captain in the win against Italy when Johnny Sexton was sidelined with a groin injury. The 26 year old was one of Ireland's top performers during the Grand Slam campaign, scoring two tries and, like van der Flier, playing every minute of the championship success, his second Grand Slam after also playing a part in the 2018 title season. Ryan has also won a Champions Cup and four URC titles with Leinster, scoring four tries in his 71 appearances for the province.
Ryan and van der Flier join two other players who have signed terms with the IRFU in recent months, after Peter O'Mahony agreed a one year extension during the Six Nations, while Hugo Keenan signed a three-year deal.
Nathan Hughes declares his Fiji ambition, likes 'crazy' Japan time
From Rugbypass
Former England No8 Nathan Hughes has declared himself available to represent his native Fiji at the upcoming Rugby World Cup. It was the 2019 Six Nations when the back-rower won the last of his 22 caps for his adopted country and with the eligibility rules having changed since then, he has outlined his desire to now represent the land of his birth.
Having exited the Gallagher Premiership last summer after a nine year stay, the soon-to-be 32 year old is currently playing his club rugby for the Tokyo-based Ricoh Black Rams. It was from there on Tuesday that he issued his come-and-get-me plea to new Fiji boss Simon Raiwalui, who took over in February from Vern Cotter.
There was a break-the-ice chat around the time that the regulations were altered in late 2021, enabling players such as Hughes to become eligible for tier two nations following a three year stand-down period from the last time they would have been capped by their tier one nation.
To be honest the Fijians probably don't need him.
Late News: Orange Card on the Way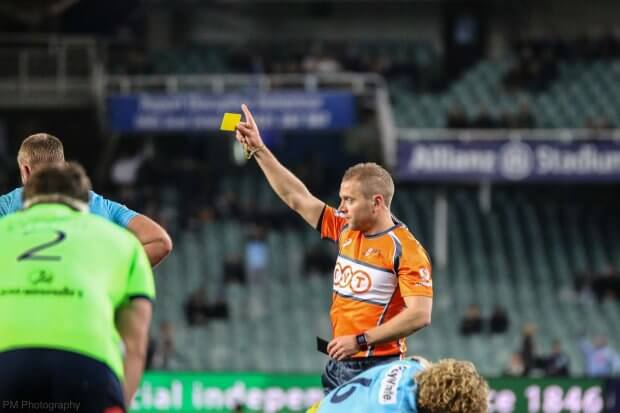 World Rugby is considering adopting orange cards for the World Cup, according to Joel Jutge, the governing body's head of match officials. A form of the yellow card review system is currently being trialled in Super Rugby Pacific and it could be fast-tracked into the global showpiece hosted by France this autumn.
This is a great idea as even in the Angus Blyth case it sped the game up. No one wants a RWC final spoilt by a light red card early in the game.
Oss is back in the batter's box tomorrow.