Well that wasn't much of a break, was it? But after a week off, the Top 5 is back!! This week we make ourselves miserable with the report card, find some good amongst the bad and other, talk schoolboys rugby, farewell an epic Lions tour, dig into some gardening (? – yes, really!) and sit everyone down to have a general chat.
Report Card
Brumbies E: If that is how they play when they are trying to make a statement going towards the finals, then they are in real trouble. It seemed like every time they had possession they knocked on. There was no go forward in attack and when the Reds started running their defence looked patchy. Once again their lack of attack was a huge concern. The coach who has been letting them down in this area will no longer be with the Brumbies next year, so there is every chance their attack will be a lot better in 2018.
Reds C: Their young guys looked good on attack, they looked much more dangerous with the ball in hand than their opposition did. They were the better team on the night, but sadly that isn't saying a whole lot.
Force B:  Well If this was the only round of Super Rugby I had watched this year, I would assume that the Force were the top Australian team. They showed skill and intensity far above the rest both in attack and defence.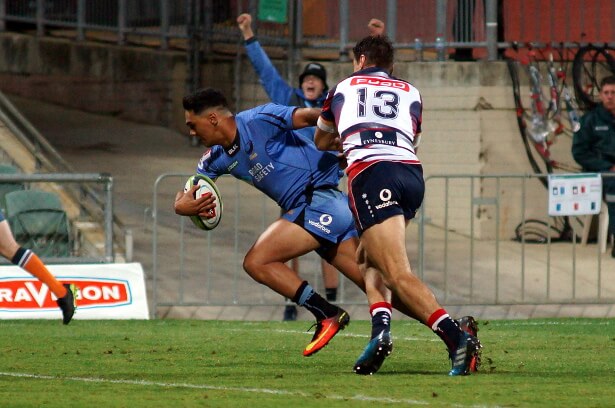 Rebels C-:  There were moments where they looked threatening, but seemed to lack the desire that was evident in the Force. Simple errors and some lapses hurt them.
Waratahs E:  They looked good in patches, and, as Captain Hooper said, they were winning the game … when the opposition only had 13 players on the field. When up against a full complement of Jaguares they never looked like they were in the game. Once again their defence was a huge concern. The defence coach who has been letting them down this season will no longer be with the Waratahs next year, so there is every chance their defence will be a lot better in 2018.
The Good, The Bad and The

Ugly

Hodgo
Good – The Reds got a win. Not a great win, but a win nonetheless.
Bad – Watching the Waratahs v Jaguares after the All Blacks v Lions. Talk about a letdown.
The Hodgo – I don't think I really need to say too much about this. Matt Hodgson brought tears to the eyes of some watching at home, I'm sure. Including a few internationally from what I have heard. He is someone our game will miss terribly. Watch his address to the Force and Rebels here 
Selections – please explain
On Saturday I watched the final of the National Schools Championship between ACT and Qld II. It was a cracker of a game with some great talent on display from both teams, but there were a lot of ACT players that really shone. William Goddard was outstanding with the boot, his kicking from the tee would make Beauden Barrett envious and Brendan Jimenez showed some exceptional play, the commentators spoke repeatedly about what an outstanding tournament he had.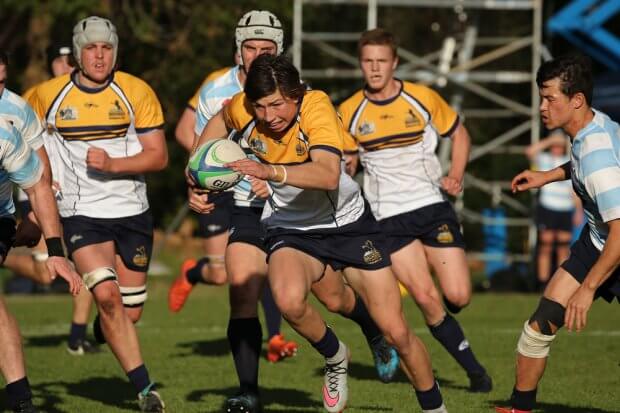 A few hours after the final the national team was announced, with a just 2 ACT players deemed good enough to make to team. Yep, the team who had gone through undefeated and were clearly dominant all tournament had just 2 players named. Goddard and Jimanez were just 2 of the players who could consider themselves very unlucky to be left out.
NSW however had 11 players from their 2 teams named. 11 out of 20. More than half. I will admit, I didn't watch any of the NSW matches, so maybe those players were completely outstanding. Good enough to help their teams finish 4th and 6th at least. That's right, both NSW teams lost their respective play offs and finished 4th and 6th.
I know I'm not alone in being a little dumbfounded by the selections. There has been a bit of an uproar on social media about the team, with many expressing their surprise at the number of NSW players and lack of ACT players.
Well done ACT Schools on taking out the schoolboys championship.

Little surprised at the number of your boys in the Aussie team though

— Heath R Tessmann (@heathtessmann) 8 July 2017
This uproar over selections isn't new, last year it was Qld who dominated the team, despite not making the finals. Sadly it looks like the selection issues will be one of those things that will continue to cause controversy, no matter what level.
Having said all of that though, I would definitely like to congratulate all of the boys who were selected. They aren't the ones responsible for selections and I'm sure they will give their all and do Australia proud!
All done bar the shouting …
This past weekend we saw the final test match in what has been an amazing tour for the British and Irish Lions. Before the tour they weren't given much hope of defeating the All Blacks. Not only did they win one of the tests, but they stopped the All Blacks from winning the series.
I'm not going to go into any of the controversy that surrounded the series, because when all is said and done … who cares! Did you see the rugby that was being played?! There was some absolutely phenomenal rugby on display, from both teams. And even if they weren't playing wonderful rugby, the matches were still enthralling, even when the only scoring happening was traded penalty shots. The attacking from the Lions was so much stronger than I think a lot of people had anticipated, they had the AB's on the ropes in the second test. In fact they looked pretty dangerous most of the time they were running the ball.
Meanwhile we saw some new names in the All Blacks team due to a number of injuries … but wow what a debut for Jordie Barrett and Ngani Laumape. Talk about being thrown in the deep end. 20 and 24 years old, making their run on debut's in the deciding match of a British and Irish Lions series where it is all on the line (some coaches don't even dare put inexperienced players off the bench into the game in test matches with nowhere near as much on the line).
So thank you to the Lions and the All Blacks for giving us a wonderful months' worth of rugby.
ARU Watch
Is it just me, or is waiting to hear something … anything from the ARU like waiting for grass to grow? Well I thought it might be interesting to take it a step further and actually compare it to something growing. Beans. Yep, beans (grass is too boring and less edible when all of this is over).
On Friday night we all heard that it was confirmed the Kings and Cheetahs would be leaving Super Rugby. But nothing from the ARU. So on that night I put some bean seeds on some cotton wool and watered them. I will nurture them, give them all they need and give weekly updates as to how they are growing from now until such a time as we get a concrete decision from the ARU. Will I be serving bean salad before we hear anything? Only time will tell. At the time of writing one of the beans is starting to get a tiny shoot, and it's just coming up to 72 hours since I started this experiment. Given that this falls within the 48-72 hour limit originally set by the ARU, I'd say so far it's Beans 1 – ARU 0 (and that's in freezing cold Canberra conditions when not much grows).
I kind of regret not starting this the day we were told that we would know who would be cut within 48-72 hours. If I did, I'm assuming the experiment would now look something like this (may be exaggerated for effect)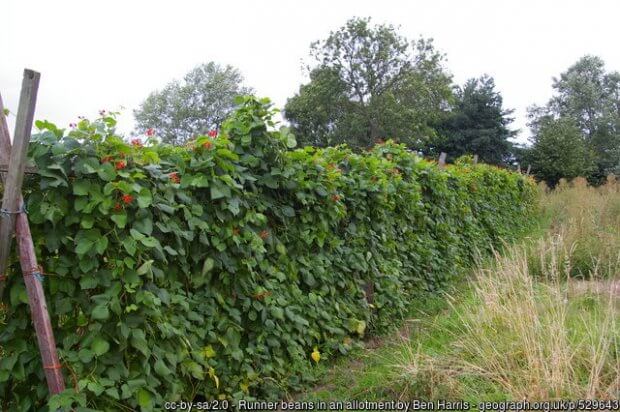 Hang on – that's 6!
I couldn't end this week's Top 5 without pointing out the emotions and feelings around rugby this weekend and heading into next weekend.
What a rollercoaster, and it's going to get worse.
Living in the national capital we are constantly bombarded by politics: good, bad and otherwise. The constant battle is for the hearts and minds of the people.
Simply hearts and minds. It's not that complex, is it?
So when it comes to the battle for hearts and minds of the rugby supporter, it's been one way traffic and a stream of fails and a complete lack of public relations basics or even a demonstration of having any emotional Intelligence whatsoever both from the ARU and Aussie rugby in general.
On Friday afternoon reality hit with the SARU announcing that the Kings and Cheetah are off to greener pastures. For those who have been following the SANZAAR circus it was the ARU that turned up with a plan apparently and the SARU with no clue. Now the SARU have delivered 2 teams a fresh start while the ARU are in the midst of a civil war to make one of its professional teams extinct.
Friday night saw the quiet and lacklustre return of rugby with that interesting and entertaining thing at Suncorp; the fog. It's a really sad statement when you consider that it's the team that's representing the Aussies in the Super Rugby finals being coached by the Wallabies attack coach and alleged Wallabies head coach in waiting. On the positive side, it was a win for the Reds but little compensation after the season they have had.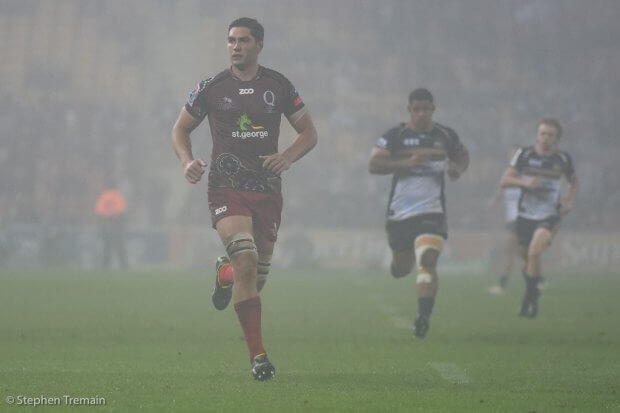 We then watched the two team whose performances you could argue reflected their apparent positions in relation to the off-field politics.  That aside, the Matt Hodgson speech to players and officials who may lose their jobs and potentially their involvement in the game in the near future was both inspiring and heart wrenching. The reality of having potentially only one more game will be affecting so many of them.
Come Saturday we turned our eyes to what should (maybe) be the future of our game. At half time Bill Pulver spoke about pathways. It not hard to feel like you're being treated with contempt. Hearing talk of pathways but your mind is resonating with the words of Matt Hodgson from the previous evening. I am pretty sure, if I am understanding correctly, that the ARU are trying to cut 20% of those pathways so its mixed messages at best, contradictory at worst. Bill and the ARU need to heed the lesson learned by many politicians that repeating the same message over and over does nothing more than increasingly irritate an already annoyed public.
It was a fantastic final and a real positive for rugby; until the ARU in its infinite wisdom decided to announce the Aussie school boys team a few hours after the final with only 4 players from the two teams who played in the final. Not only would that be pretty rough on the 50+ boys in the squads that made the final to see some many miss out, but to hear that majority of players were obviously preselected primarily on state. Again, a fantastic effort by those in the ARU for not only the timing of the announcement (talk about mood killer! Anyone know why the announcement could not wait a day?) but appearing to facilitate the long-held sentiments and perceptions about the bias, favouritism, cluelessness and nepotism in rugby.  The other issue that may come back to haunt the ARU is its now set a clear marker for the public to make judgement on the level of which the coaching issue are ingrained in Aussie rugby based on the results of this team. Failure will solidify the public's view that its systemic.
Saturday was punctuated by the All Blacks v the Lions which provided a metric that clearly showed that rugby is not dead; the general population has just tuned out to Aussie rugby. With a rating figure of 200k it shows there is an audience out there – remember the hearts and minds thing!
The weekend was rounded out by the most "topped up" team in Aussie rugby crashing to their 10th loss and conceding oodles of points under the watch of the current Wallabies defence coach. Let's leave that one there.
The highs and lows really haven't done much for the hearts and minds nor does there appear to be any effort from the ARU or rugby in general to do anything about it sadly.
Next weekend will be a tough one for many regardless of the team you support or which side of the political argument you subscribe to.
So when you get in front of that keyboard, walk a mile in the other boots before you type. Some may not have a team to follow next year, some players will disappear or retire. Some of those school boys will be looking at their future options and chances differently with reduced pathways and an uncertainty about the game going forward.
It's the weekend all supporters should band together and support all Super Rugby players and teams collectively; you may not get that chance again.
Maybe one weekend can win or capture our hearts and minds; even if it briefly.