As the NRC enters the finals series, the ARU today gave a glowing assessment of the season thus far highlighting the gains that have been made both on and off the field. Despite the NRC not being accepted by all in the Australian rugby community, it was made clear in an exclusive briefing to Off-White Card from ARU spokesman, Wallace Arlington-Magnus, that the benefits of the fledgling competition far outweighed any perceived downside.
"What we've seen this season has been nothing short of spectacular and we're starting to see the competition bear fruit. The growth in player depth and talent is there for all to see, but what isn't as widely known is the growth and development of our scoreboard attendants," Arlington-Magnus said.
"These scoreboard lads, and girls I'm pleased to say, have been under the pump all season and have met every challenge that's been levelled at them, culminating in the weekend's 110 point Masterclass at Ballymore. It's been inspiring to watch, some of the mathematical skills on show have been breathtaking.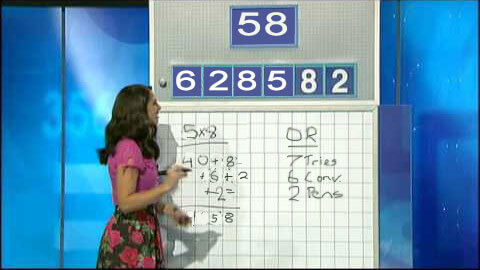 "In fact, the scoreboard skills have been so good, earlier this week I had the AFL contact me to see if they could send some of their scoreboard people over to us, as the AFL felt they could really learn a few tricks from scoring an NRC match."
Despite there being more points scored than tackles made this NRC season, Arlington-Magnus refused to be drawn on whether the competition lacked credibility due to the loose nature of play.
"There will always be critics, that's what happens when something is successful. We're breaking new ground and it's very exciting," Arlington-Magnus explained. "Plans are already underway to upgrade scoreboards at all grounds to three digits for next season as it's only a matter of time before a team cracks the ton, and we want our scoreboard staff to be prepared."
While not wanting to court controversy, he also highlighted this growth in scoring as a need to keep rugby firmly based in private and not public schools.
"There was a bit of a stir the other week about rugby only focusing on private schools and I think the scores in the NRC proves why.' Arlington-Magnus said. "Without sounding snobby, I don't think the public school kids would have the maths skills required to keep track of the scores."
In addition to the advancement in skills of the NRC scoreboard unit, Arlington-Magnus was excited by the new markets the NRC was reaching and pointed to this as another demonstration of success.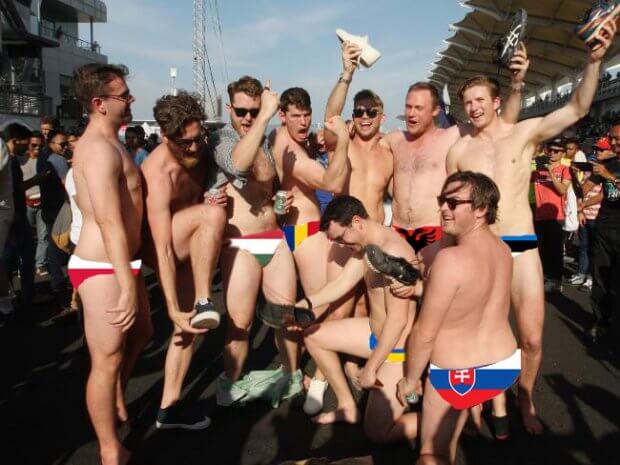 "The attacking nature of NRC is winning a new legion of loyal fans," Arlington-Magnus said.  "Since this season kicked off the ARU's social media accounts have seen an increase in followers and interactions. What's most pleasing is that all of this growth in outside of Australia. It seems that the NRC games are proving most popular in Eastern Europe as there has been a dramatic growth in follow requests by very attractive and uninhibited young ladies from this region."
When pressed further on this point, Arlington-Magnus revealed that despite repeated attempts to engage these new followers, the Internet filters at St Leonards had not allowed it but that alternative options were being looked at.
While not confirming concrete plans were in place, Arlington-Magnus did say that after finally getting access to the profiles of the ARU's new female followers, preliminary discussions had been held about staging an NRC match in Eastern Europe.