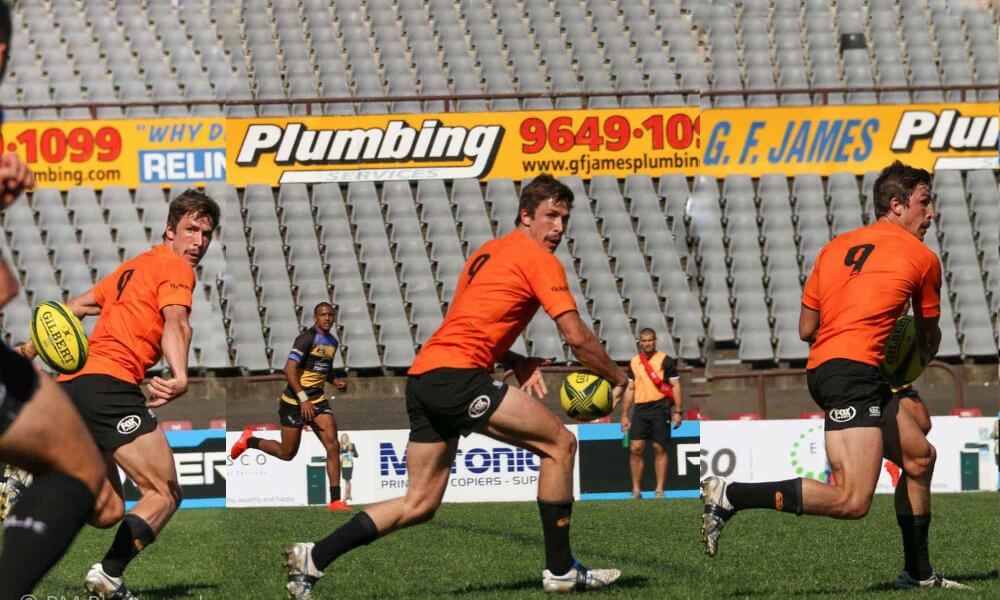 Before this year's NRC there were question marks about whether Australia had any depth at half back and there were good reasons for that.
During the Super Rugby season this year, you might have been fooled into thinking there are no decent Australian half backs. The Brumbies fielded an Argentinian in Tomás Cubelli and the Force relied on former All Black Alby Mathewson when he wasn't injured.
Come the Rugby Championship you would have been tricked again, thinking: "there's no good Australian based halfbacks". Will Genia usurped the Tahs' Nic Phipps to gobble up the test minutes and was often amongst the best on field.
The NRC, however, has set the record straight. There are in fact a somewhat golden generation of young feisty and ambitious nines waiting to take over and if you don't know what I'm writing about, you don't watch the NRC.
Matt Lucas is a force to be reckoned with, taking the usually cellar dwelling Rays to with him on his meteoric rise into the Australian rugby consciousness. From the Rays first win against the Rams this season, Matt made it clear that he wasn't content with backup duties to Nic Phipps at the Tahs.
Lucas bosses his pack with a natural leadership that expects respect rather than demands it. Skills wise he has a crisp pass and a knack for choosing the right option, with toughness in contact reminiscent of Luke Burgess. Add to this an ability to convert from the sideline in windy conditions and you have a future Wallaby.
Perhaps lacking a little in his running game, he is still the most technically correct half to be in contention since Will Genia. In an embarrassment of riches his Rays backup is Dewitt Roos who would likely make this list save for the opportunities you get, playing behind Lucas.
Jake Gordon is another phenomenon on display in this year's NRC, marshalling the NSW Country Eagles to a minor premiership. While Peter Playford talked Jake up preseason on the GAGR podcast, not many had heard of this guy. From my perspective he was decent in his performances with the now defunct Sydney Stars, but no standout.
However, in round five versus the Perth Spirit Gordon threw down the gauntlet, along with the kitchen sink and whatever other clichés he had lying around. Scoring a hat trick is pretty impressive for any player, but Gordon managed to do that while directly assisting two other tries. All this while not even playing the full eighty, earning an early break for burying the visitors.
Gordon has the running game, the pass and the motor to make an impact at most any level. Almost hilariously Jake backs up Lucas at the Waratahs, I'm no Tah fanboy, but they arguably have the best three Australian based halves.
So then you still have Melbourne's Nic Stirzaker, a brilliant nine that would likely have some Wallaby caps if he could stay fit. Nick "Ultimate" Frisby is an immense talent for Brisbane city and the Reds, able to cover a bunch of backline spots.
Michael Ruru is another surprise, backing up veteran Ian Prior at the Spirit he has looked good at nine but even had a go at blindside flanker in a scrum or two. The Rams' duo of Waldo Wessels and Scott Gale have also shown class in their performances this year. Joe "Colin" Powell for the Vikings and Brumbies also shows promise but hasn't really stepped up during the NRC.
So from the NRC it's quite clear that half backs abound, all that remains to be seen is whether they can filter through to super level and onto the Wallabies.
What do you guys think? Are there any nines I've missed out? Or am I overstating the talent available?