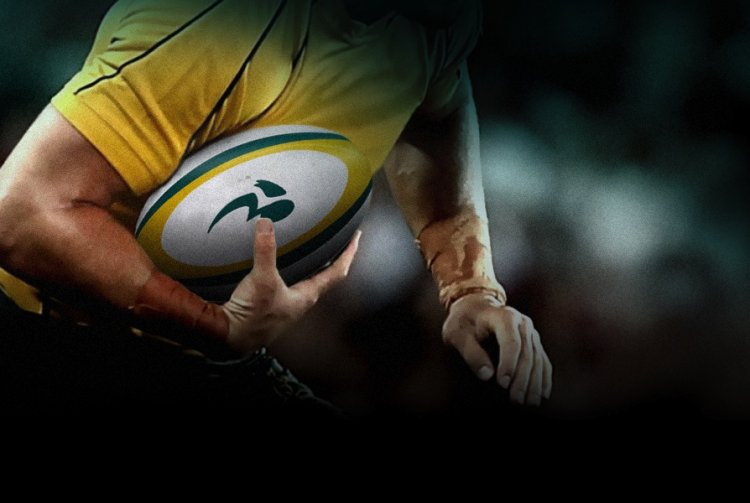 I am what you might call an amateur selector. One of my favourite hobbies is picking Rugby XVs. At any given time I could provide you of my all time Wallaby XV. My favourites Reds XV. Brumbies, Waratahs even the bloody Force.
And I'm not parochial either. Want to hear my all time World XV to take on my Wallaby XV? Fine, its all up here (taps head knowingly). A running rugby XV? A bearded XV? A tacklers XV? Check, check, check.
But there is on thing all these XVs have in common. One caveat to every selection. They are all pretty much from 1984 onwards. You see that was my coming of age as a sporting supporter. I put it down to a few reasons. Firstly, my age. I turned 11 that year, and I think that's just about the age when a vague sporting interest can turn into a real front of mind understanding. Secondly, it was a big time for Australian Sport. I remember the 84 Olympics in LA – Dean Lukin and John Seiben in particular. I remember Wally Lewis dominating every game of league he played. I remember it was the year that the holy trinity – Chappell, Lillee and Marsh retired and the West Indies pace men were kings.
And I remember the 1984 Grand Slam tour. That tour got me. The concept of getting up in the middle of the night to watch Australians take on the world on the other side of the world had intrigued me, the previous year during the Americas Cup. But what Ella, Lawton, Lynagh, Campo, Slack, Gould, Topo et al did over in the UK? Well that hooked me.
So rugby, for me, definitely falls into two eras. Pre-Grand Slam (PGS) and After Grand Slam (AGS). Accordingly I don't feel I can include performances PGS in any of my above teams.
Which brings me to this article. Yes, its another of my XVs, but one with a twist. Call it my "Wish you were here" XV. This is my Wallaby team of players I wish I saw more of. Many of the players completed their entire career PGS. Some, however, played AGS. Why are they there you ask? Simple. Purely because, for various reasons, I never got to see them as much as I would have liked.

So here we go:
15 Andrew Walker.

Wallaby debut: 2000
Last Test: 2000
Caps: 7
Points: 11 (1 try, 2 penalties)
OK, somewhat of a cheat straight of the bat. Walks obviously played his entire career PGS. But it's the quantity of that career that is so sad to me. I must admit I battled with myself as to whether Walker deserved his spot, particularly as I had to omit some other truly memorable players. Plus it is fair to say that Walks's career was cut short by his own doings. But what a player. His try in the first test against the British Lions in 2001, and another in an uncapped game against the NZ Maori that year, were evidence enough of his sublime skills. Obviously the disappearing acts, the return to league and the drug suspension impacted his Wallaby selection, but lets not forget this guy was a teenager playing A Grade for Randwick when he first made the switch to league as well. Seven tests was far too few from someone with his abilities.
14 Brendan Moon.
Wallaby debut: 1978
Last Test: 1986
Caps: 35
Points: 56 (14 tries)
Technically, Moon' career straddled the GS. He broke his arm in the first test of that tour, against England, and that's all I can remember of him. Oh except a beautifully balanced, swerving run down the sideline which saw him brought down just before the try line. He played a few tests in 1986, but injury cut short his career. But all I ever heard of him was of his perfect finishing abilities, his magical balance and his near perfect defence. The closest I can imagine I would have seen would be a Ben Tune in peak form? He was described as having the skills of a centre or even fly half, which to me seems incongruous with a time when wingers seemed to be about purely finishing ability – catch and run. But Moon was obviously much more than that.
13 Trevor Allen

Wallaby debut: 1946
Last Test: 1949
Caps: 14
Points: 24 (2 tries, 3 conversions, 4 penalties)
10 tests as captain.

When I lived in Sydney for a few years leading up to the Sydney Olympics, I found myself working in Chatswood and so played for Gordon. When at the club, there was a name of a former Wallaby I, apparently incredibly naively, was unfamiliar with. As happens in those situations, his name then continued to pop up in places. When he was being billed as our best Wallaby skipper ever, above my heroes Eales and Farr-Jones, I knew the man must have been something else. The legend of his ascendancy to Wallaby captain, at age 21, is worth recalling. When Wallaby skipper, Bill McLean broke his leg early on the 1947/48 tour of the UK and Ireland, he turned to Allen and simply said "they're all yours Tubby." Wow! The guy was a natural leader it seemed, and that Wallaby outfit came within a whisker of our first Grand Slam winning three and losing one, and in doing so not conceding a single test try. And it was Allen's defence for which he is also remembered fondly. Oh, plus leading Australia to their first win over the All Blacks in New Zealand in 1949. As was the case back then, he eventually switched to league and is still highly regarded by many in the north of England for his contribution to that game. I would like to point out that I wanted to put Michael O'Connor in here as well. I never saw him play rugby, that I can remember at least, but I can at least be satisfied that I saw most of his incredible league career in which I saw him play some astounding games, at all levels. Imagine him and Ella at the 1987 RWC though?
12 Cyril Towers

Wallaby debut: 1926
Last Test: 1937
Caps: 19
Points: 46 (10 tries, 2 conversions, 4 penalties)
2 tests as captain.
As with Michael O'Connor, I would've loved to put Brett Papworth here. But I saw all Pappy's tests, and loved each one, before he switched to league. So however much I would've loved to see more of Pappy, I just can't go past the man they call the founder of running rugby in Australia. He was definitely a decisive factor on the way Randwick played their rugby, which in turn played a pretty considerable part in how the Wallabies played in the late 70s, 80s and 90s. World Cup winning Wallaby coach Bob Dwyer was perhaps Cyril's greatest student, and Dwyer's success is there for all to see. I am not sure as to whether he was even an inside centre, but his talents read like he would have handled it with aplomb. He first rose to prominence as part of that famous Waratah team of 1927/28 (Queensland Rugby ceased to be from 1919-1929, so the Waratahs toured instead, only retrospectively being granted test status, as the best of Australia, in 1986). It was this team that basically changed the way rugby would be played in Australia for generations to come. Towers was one of many legendary players on this tour, but he was a critical component of the running rugby style they embraced for its eight month duration. Father-in-law to Wallaby props Roy Prosser and Jake Howard and grandfather to Wallaby centre Pat Howard, his game reading genes have been passed down two generations now.
11 Dally Messenger.

Wallaby debut: 1907
Last Test: 1907
Caps: 2
Points: 7 (1 try, 2 conversions)
A two test wonder in the truest sense of the word. What an enigma this man seems to have been. In Australia, he basically brought one code to its knees while giving the other a substantial leg up. Rugby League in Australia was basically born from the perceived lack of support and treatment for injured rugby players. It would seem, in a case not too dissimilar to Digby Ione and his mum at the moment, it was Dally's mum that made the final call on his switch the league, just a week after his second test. His move was enough to entice 20,000 Sydney punters to turn up to the first ever league game played in Australia. He was the master of the extra-ordinary it would seem. Diving over players to score tries, rather than stepping around him. The 'deliberate throw forward' rule was apparently also introduced to prevent his tactic of throwing the ball over a defender's head, running through and regathering on the other side. The master could do it all.
10 Tommy Lawton Snr.

Wallaby debut: 1920
Last Test: 1932
Caps: 14
Points: 60 (1 try, 15 conversions, 9 penalties)
7 tests as captain.
Another PGS player I didn't see enough of, for various reasons, was Lloyd Walker. I loved that guy and used to marvel at his skill with the ball. But rather than overrun my team with modern day players, Tommy Lawton Snr was the obvious pick here. My earliest memories of this man are quite clear. And it goes back to that 1984 Grand Slam tour and the test against Wales at Cardiff Arms. When our monstrous hooker, Tommy Lawton (not known to me as Jnr at the time), picked up a loose Peter Grigg try to score a try, commentator Gordon Bray extolled that his grandfather Tommy Lawton Snr had kicked three goals in the Wallabies win over Wales back in 1927. It was a wonderfully thought provoking link to the past for me. And another example of the magnificence in place on that incredible Waratah tour. In a sign of the times back then, Lawton's Wallaby career lasted 13 years, yet he only played 14 tests. He did spend time in the UK studying but still, Peter Hynes and Luke Burgess have played 14 tests already. But Lawton's longevity is evidence enough as to his status in Australian rugby. As captain of the first truly representative Wallaby side, since the QRU were disbanded, against the All Blacks in 1929, he led the side from the fly half position as the team swept the kiwis three tests to nil.
9 Ken Catchpole.

Wallaby debut: 1961
Last Test: 1968
Caps: 27
Points: 9 (3 tries)
13 tests as captain.
Now this was a hard one. I mean how many great scrum halves has Australia had? I would have loved to see John Hipwell, Des Connor, Cyril Burke, Syd Malcolm, Wakka Walker amongst others. From the PGS era I'd throw in Brian Smith and Steve Merrick. But Catchpole just stood out for me. Perhaps it's the modern day man. Anytime I see him interviewed these days he is just so damn impressive. Eloquent, considered, powerful. I could see him having those exact qualities on the playing field as well. Part of me would have liked to combine him in the halves with his partner in 'fine', Phil Hawthorn, but this team is about individuals rather than combinations. Catchpole was recognised far and wide for his rugby abilities, and despite his diminutive size (66kgs apparently) he was a man among men. And how's this for an achievement? Wallaby captain in your Wallaby debut, still only 21! From reports I have both read and heard, he was almost your text book scrumhalf, but with the defensive game of a back row forward. We all know how his Wallaby career ended, and I don't need to dwell on it. But perhaps to say that it seemed appropriate that another Wallaby legend, John Hipwell, would be his replacement and go on to become one of our greatest Wallabies, as well.
8 Mark Loane.

Wallaby debut: 1973
Last Test: 1982
Caps: 28
Points: 8 (2 tries)
6 tests as captain
As an Australian, soon after birth and for the duration of your childhood, you have ingrained in you the belief that Vegemite is the ultimate meal. Well in Queensland, as a child of the 70s, you were brought up to believe that Mark Loane was a living God. I have absolutely no recollection of Loane playing whatsoever. But I remember seeing him as a patient getting my eyes tested (Loane being an ophthalmologist) and being a stumbling mess when he asked me how I was. He had such an amazing presence. The only footage I can remember seeing, I saw about a decade ago, and it was a try he scored against NSW, perhaps in that infamous 48-10 game? The try saw him, running seemingly parallel to the ground, but unstoppable as he ploughed through what seemed like half the Waratahs team. Apparently he was damn close to playing for the Springboks; asked about his availability during a stint with Natal (corresponding with further medical study). He declined, and returned to play for the Wallabies. But if that's a sign of his quality as a back rower, that the Boks wanted him, then nothing is.
7 Col Windon.

Wallaby debut: 1946
Last Test: 1952
Caps: 20
Points: 33 (11 tries)
2 tests as captain.

This was another name I really didn't know anything about until I started to really study Peter Jenkins' excellent book "Wallaby Gold". I remember going through some of the early 1930s score cards and the name Windon kept coming up amongst the try scorers. Assuming he was a winger, I moved on. But on further investigation I realised he was a flanker and actually was the Wallaby's most prolific try scorer (with 11 from 20 tests) all the way up until Brendan Moon overtook him in 1982! While he did actually start his club career as a winger, his brother Keith (also a Wallaby) convinced him to move into the pack, his time in the army seemingly putting a bit of bulk on his previously scrawny body. Interestingly he also credits Cyril Towers for helping him learn running lines and such, skills he used to great effect as an international flanker. He was a part of that wonderful 1947/48 tour, scoring three tries in the four tests. A Wallaby Hall of Famer, he sounds like he would have suited the modern game quite superbly.
6 Scott Gourley

Wallaby debut: 1988
Last Test: 1989
Caps: 5
Points: 12 (3 tries)
Ok this time I've gone for a definite PGS player over a more historical figure. The White Russian Jules Guerassimoff. I don't know if it is name, or the fact that he just always seems to be referred to has "the firey flanker", he his a player of intrigue. But I couldn't go beyond Gourley. Ignoring his league career (which I wish he did too), my word was he an impressive player. I remember his debut clearly. Against Scotland at Murrayfield in 1988. We'd been done by England the weekend before, and Gourley came in to replace Julian Gardner. They were fairly similar players. Strong, big, skilled, mobile blindside flankers. It's just that Scott was stronger, bigger, more skilful and way more mobile. And he showed it all in a great try, on debut, v the Scots. And another the following week against Italy. Unfortunately it also showed his potential as a league player, as his father was. Gourley only played another three tests, against the British Lions in 1989. But I distinctly remember a massive feeling of disappointment when he converted to the dark side. He was almost the perfect blindside flanker in my eyes and I would have loved to see how he developed in rugby.
5 Garrick Morgan.

Wallaby debut: 1992
Last Test: 1997
Caps: 24
Points: 15 (three tries)

Ok, another modern player. And another who made the move to the dark side, although somewhat less successfully than Gourley. Morgan was at his devastating best in 1993 and 1994 for the Wallabies. He was a huge man at over 2 metres tall and pushing 125kgs. But he was so incredibly mobile. After his return from league (he 'played' for the South Queensland Crushers in 1995) he was a try scoring machine for his beloved Reds. He managed to work his way back into the Wallabies in 1996 and 97, but once the Rod McQueen era started, so did the David Giffen one. So in the end he only really missed the one year of rugby, 1995, but it was such a crucial one. Prior to his departure many experts had proclaimed him the best lock in world rugby. The stint running around in the Crushers reserve grade team (after being up ended in a tackle by the diminutive Manly half back Geoff Toovey) was a blow to his confidence and he never achieved the same lusty heights he did in those two years before he left.
4 Tony Shaw.

Wallaby debut: 1973
Last Test: 1982
Caps: 36
Points: 8 (2 tries)
15 times Wallaby captain.
I think I knew who Tony Shaw was before I knew what rugby was. Tony Shaw, and his perfectly shaped bald head was the face (head?) of Sunny Queen Eggs up here in QLD throughout my childhood. He had a profile that any other rugby player of the time would have dreamed of. Like his fellow member of the holy trinity, Mark Loane, Shaw was part of the much loved furniture for QLD Rugby in the 70s and early 80s. A Wallaby captain 15 times, I remember stories of his aggressiveness and, quite particularly, his abilities in tight, specifically in the maul. Perhaps his finest hour was his part in "Corney's Test". The 1978 third Bledisloe in which Number 8 Greg Cornelson scored four tries (running about four cumulative metres for them) and Australia ran up 30 points against the mighty All Blacks. In the week leading up to the test, Wallaby coach Daryl Haberecht suffered a heart attack and captain Shaw effectively took control of the situation and inspired his team to greatness that day. Having seen him at a rugby lunch a couple of weeks ago, I reckon my dream of seeing Shaw play again is capable of happening as he looks as fit as ever
3 Tony D'arcy.

Wallaby debut: 1980
Last Test: 1982
Caps: 10
Points: 0

D'arcy had a relatively short test career and it ended, somewhat unusually for a prop, with a move to league in 1983. And while his test career was cut short I did get one more chance to watch him play. It must have been almost 10 years after his last test. He was the recently appointed Coaching Director of the struggling GPS club in Brisbane. I and a bunch of other no-hopers were playing 5th Grade, when Darc decided he'd like a run. He ran on and his first involvement was launching himself, missile-style into an oncoming ball runner. He MONSTORED him. Perfectly time, it still stands as the biggest hit I have seen on a rugby field. I know Darc entertained thoughts of a serious comeback at the time, but it never eventuated and it was the coaching path he chose. But what a loss to the game he was way back in 1983. A part of that famous 1977/78 Australian Schoolboy team, along with the Ellas, Michael O'Connor, Mike Hawker, Wally Lewis and Chris Roche, D'arcy would debut for Australia just two years later in the heat of Suva against Fiji. His second test would be when he, and fellow rookie Declan Curran, playing his first test, were called into the Wallaby side to replace the experienced Chris Handy and Stan Pilecki. The result was a memorable, and comprehensive, 26-10 win over the All Blacks. The Grand Slam tour the next year (1981) saw him hold his own against propping legends such as Phil Orr (Ireland), Iaine Milne (Scotland) and Graham Price (Wales). And yet, 12 months later and he was gone.
2 Eddie Bonis.

Wallaby debut: 1929
Last Test: 1938
Caps: 21
Points: 3 (1 try)
The Prince of Hookers. I wrote an article for a Queensland Rugby match program in the mid-90s whilst I was at the QRU on work experience. Effectively it was a look back at the first interstate game played after the war, some 50 years earlier. The Queensland team was captained by Bonis and he was, I was told, "the Prince of Hookers". I used it in the article and it has stuck with me ever since. He played at a time when the hookers really did have to hook in the scrums. And not just with their feet! He played a key role in upset victories to the Wallabies over the British Lions (in 1930) and the All Blacks four years later. Both victories were put down to the unexpected dominance of the Australian forwards (sound familiar?) with Bonis a leading light.
1 Bill Cerutti.

Wallaby debut: 1928
Last Test: 1937
Caps: 21
Points: 9 (3 tries)

How could I overlook a prop with the nickname "Wild Bill" Cerutti? I just couldn't. If rugby was a wild westfilm, then Bill was clearly the good, the bad and the ugly. He was everything you expected in a prop forward of the time. Tough as nails on the field and a real character off it. He actually played 13 tests in combination with Bonis, as Australia scored some famous victories. He was apparently hard as nails, and a real presence all around the field, making it his aim to knock down as many of the opposition he could catch. One of the stories he seems most famous for was, he received a piece of beef from his opposition prop to be as a sort of peace-offering to try and patch up previous on-field differences. Bill stored the meat on the roof of his hotel for a few days, soaking up the sun, and then on game day, shoved it down his pants. Come the first scrum he whipped it out, shoved it into the kiwi prop's face and declared "Here's your bloody steak". Love it. At a time when the characters are missing from the game, such stories are a breath of fresh air.