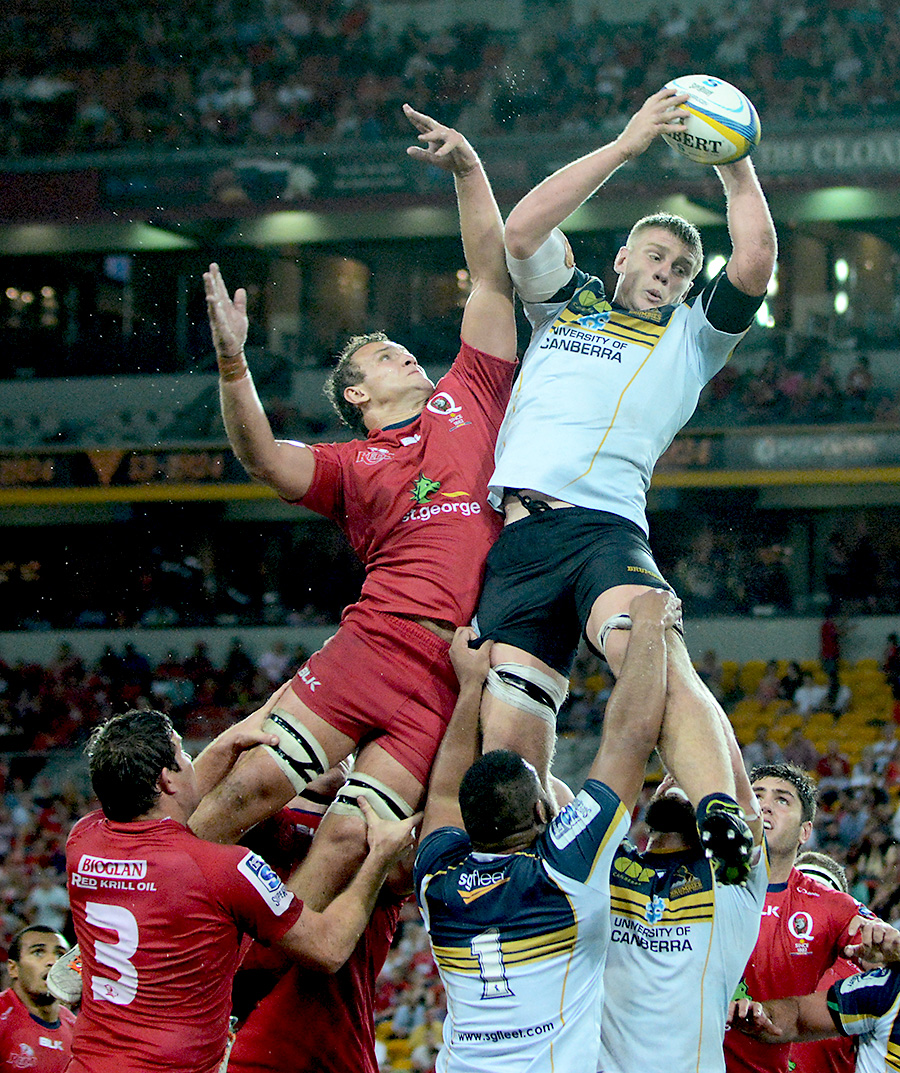 After what seems an age the dawn of a new Super Rugby season is upon us. On Friday night we will see two of Australia's most storied franchises resume hostilities in Canberra. The Reds will enter hoping to put the last season behind them with a strengthened squad, while the Brumbies enter the fray with an eye to hit the ground running with changes of their own.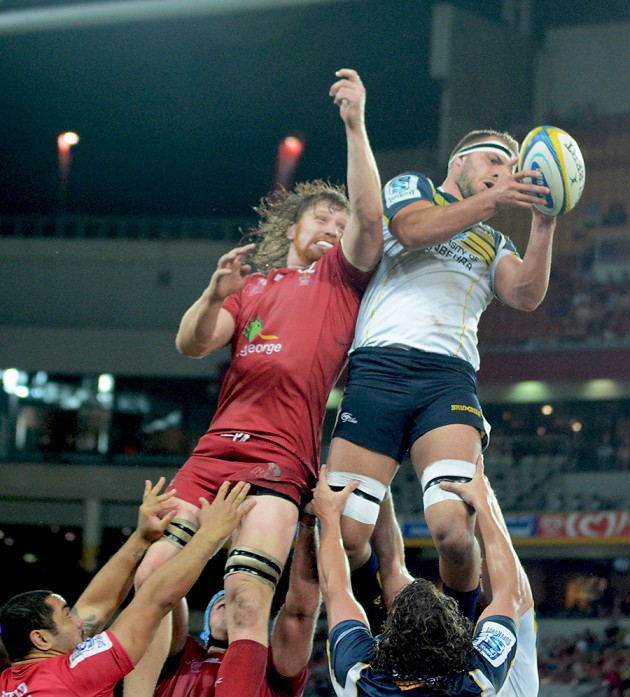 Background
Last season began with an identical fixture, the Reds winning thanks to some Lachie Turner magic and some Jesse Mogg tragic. It was a match that didn't bear too much on either teams resulting seasons. The Reds while still showing promise at times, fell away and by their own standards would have considered last season a failure. The Brumbies were fairly consistent and led the competition for some time before injuries exposed their squad depth and try as they might they couldn't cut it against the heavyweights by the end.
Form
Both teams have played a couple of trial matches in the lead up to the season. The Reds travelled to Cairns only to lose 28-13 the Rebels, but then turned in a dominant performance against the Crusaders at Ballymore to win 35-12. The most impressive element of their second match was that Queensland initially led 28-0. I think you could also add the fact that Brisbane City (with a healthy ensemble of Reds players) winning the inaugural NRC title also adds to their promising form heading into this fixture and indeed the Super rugby season.
The Brumbies have lost both their trial fixtures. First up they travelled to Perth and despite rallying early in the second half, never looked likely to win, going down 31-21 to the Force. Next they played the Highlanders in Wagga Wagga and managed to lose despite being ahead 19-0 at halftime. Couple this with the Vikings NRC season which saw a largely Brumbies team fail to make the final four in a stuttering campaign and you have to say their form is surprisingly patchy and they haven't looked a champion side since losing ace rake Stephen Moore towards the end of last super rugby season.
Talking Points
The Brumbies have lost Ben Mowen, their captain, to European rugby. In his place they have named one of their two Wallaby captains as his replacement. David Pocock has been named the Brumbies 13th captain and will have debut in that role on Friday the 13th. I suspect giving the post to Stephen Moore would be too much of a risk and given what happened at Wallaby level they are a touch superstitious, plus he's likely to start on the bench.
The Reds will start the season without star playmaker Quade Cooper. This is unfortunately not an unusual position for the reds to be in but debate over who will keep his position warm is red hot. Queensland have two gun recruits that would love a crack, the most likely (as he has been playing there in the trial matches) is ex-league, ex-Australian Rules player Karmichael Hunt. The other is a prodigy turned pariah that goes by the name of James O'Connor. There is no debate over the fact that both players are expected to bring a lot to the cause, but the positions in which they are utilized is sure to be under heavy scrutiny.
Key Match Ups
While there are mouth watering match ups all over the park I will whittle it down to one area that for me is the most eagerly anticipated:
The Backrow:
The Reds will have new signing former All Black Adam Thompson with two local lads entering their primes in Liam Gill and Jake Shatz both with wallaby caps to their names. While the Brumbies will have David Pocock, fresh from his second ACL reconstruction, Jarrad Butler backing up from last year's break out season and GAGR 2013 Wallaby of the year Scott Fardy.
Will Pocock be able to produce the same dominance as was common place for him a few years back? Or will Gill rise to the occasion and show the senior openside who's boss? It will be great to see how Fardy and Thompson get on, similar types of players with a couple years between them, good lineout operators and skillful ball runners. Young guns Butler and Shatz will be keen to continue their rise amongst the Australian back row ranks, this game will be a good test to see how they measure up.
One thing's for sure, both of these back row's have a ton of class and as usual will need to work as a team to win clean ball for their respective sides. This game will also show any nuances that the refs are focusing on at the ruck which may also heavily impact the result depending on how fast the teams can adjust.
EDIT-Adam Thompson is out (injured) and Curtis Browning takes his place. While a different type of player (more of a well muscled balling ball type) I don't think the Reds will lose anything except for a little experience. At 6'3″ and 110kg Curtis has already impressed at this level and as he's only 21 he has a very bright future, keep an eye on him.
Fearless Prediction:
Both of these teams will no doubt be itching to kick off their seasons with a win. The Brumbies are at home and boast a near full strength team with long term injured players in Pocock and Stephen Moore likely to play key roles. It is also their first game Stephen Larkham will coach without the highly repected Laurie Fisher.
The Reds have good form coming off a great win against the Crusaders. Despite missing Quade Cooper they also have an impressive squad and will be itching to erase the ghosts of last season. Red's coach Richard Graham will have learnt some lessons and the success of Brisbane City in the NRC might just give them the winning culture they need.
I think this will be a close, cagey affair, typical of Australian derbies. I'm going to tip The Queensland Reds though, they have looked the more impressive in the trials and they historically start Super Rugby seasons off with a win.
Reds by 5.
(click over to the next page for lineups and details)