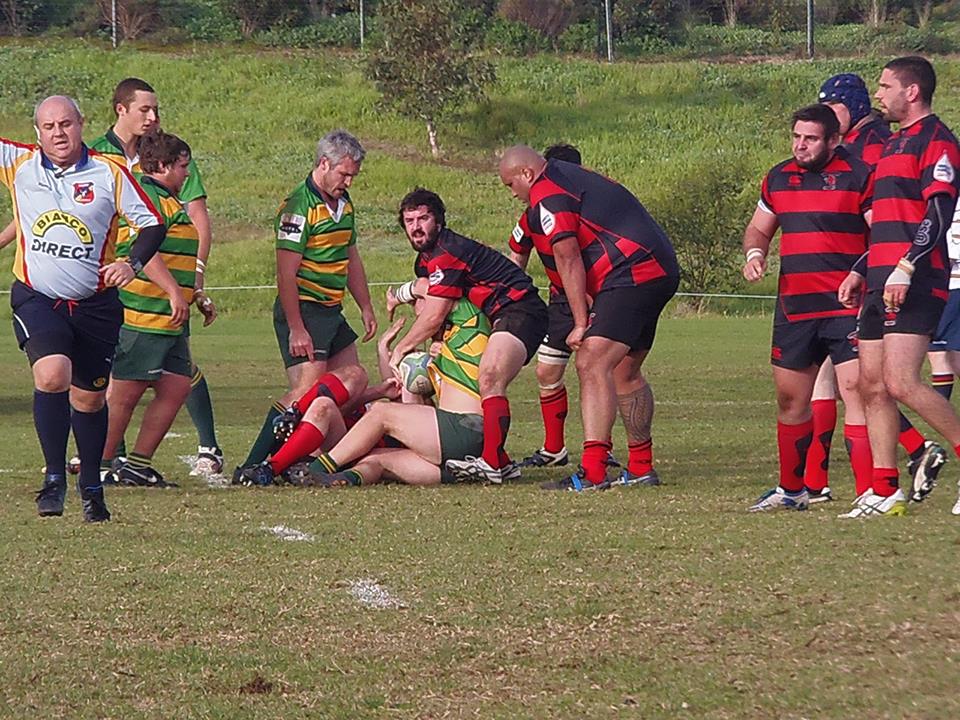 Part Two of the split round this week saw our first draw of the Coopers Premier Grade, in addition to some close games. While the results were mostly expected, the action was still pretty entertaining. With the finals race heating up even further, every game from here on out becomes vital.
Round 11b (Split Round) – 12/07/2014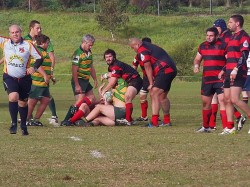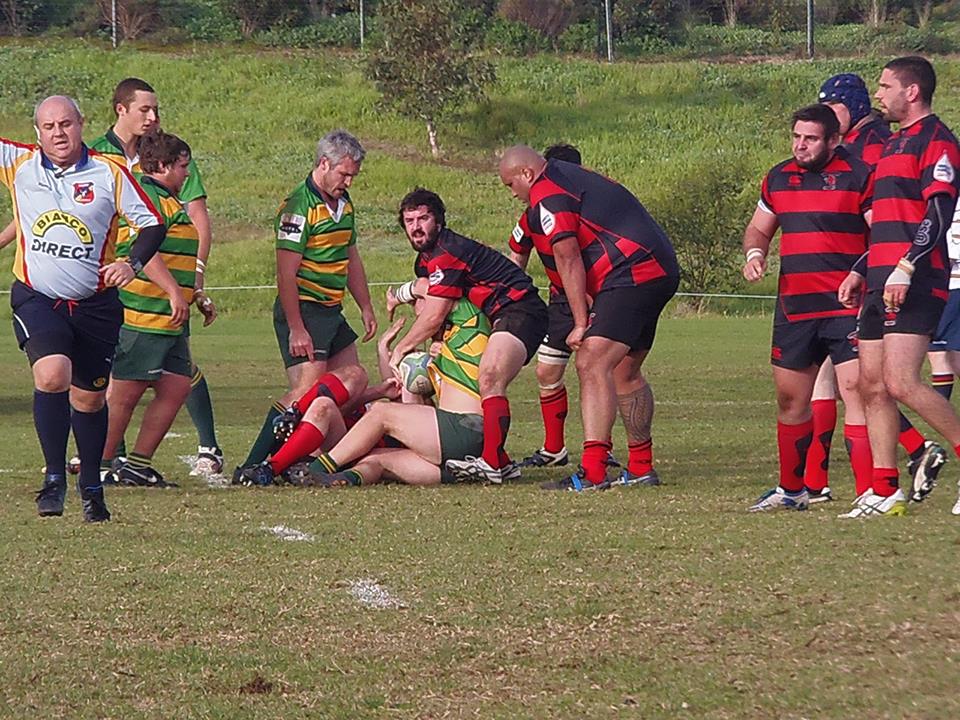 Match of the Week: Onkaparinga 17 draw with Woodville 17
It was another incredibly tight match that leads the round this week, as the battle played out between Onkas and Woodville down at Wilfred Taylor Reserve gave us our first draw of the season for the Coopers Premier Grade.
With a number of players out from both teams for State representative duties, the playing field looked to be pretty even on paper. And so it would prove throughout the match, as each team struggled to find their offensive rhythm against some strong defense.
In sunny yet freezing conditions, the match was tightly contested for its entirety, with nether team able to break away. The first half saw the two sides going blow for blow in the forwards, as a number of line breaks and strong runs for each side were countered by desperate defenses. Some slick passing from Onkas outside backs saw them draw first blood, with a running try scored in the corner their reward.
But it wasn't long before Woodville were able to hit back, with a bullish run from lock Brando Pericic resulting in a powerful try under the posts. At half time it was a converted try apiece.
The second half saw more of the same, as the play was swung from end to end with neither team able to capitalise. A penalty apiece kept it squared up as knock-ons and silly mistakes crept into the game.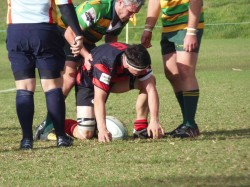 Another converted try to each team padded out the score as the clock ran out on a tightly contested if ultimately unrewarding game. Onkas will be looking forward to their upcoming bye after a couple of pretty tough games, while Woodies will look to keep their season alive at home against Brighton.
Other Matches:
Old Collegians 27 def Southern Suburbs 5
Burnside 15 def Port Adelaide 5
Brighton (Bye)
*Onkaparinga 31 def Brighton 30
The only match from last week (round 11a) saw an impressive Onkas squad down Brighton at Wilfred Taylor Reserve in a nail biter. That's the second close loss in a row for Brighton, who had a bye this week, and further demonstrates how tight the race for a finals berth is.
Second Grade
Elizabeth 20 def Brighton 17
Old Collegians 28 def Adelaide University 13
Onkaparinga 56 def Woodville 0
Burnside 27 def Port Adelaide 0
Women's Premier Grade
Southern Suburbs 12 def Old Collegians 5
Woodville 31 def Onkaparinga 24
Burnside (bye)
Third Grade
Brighton 17 def Barossa 14
Southern Suburbs 17 def Old Collegians 11
Onkaparinga 62 def Adelaide University 7
Burnside 44 def North Torrens 7
Fourth Grade
Elizabeth 21 def Brighton 14
Adelaide University 31 def Onkaparinga 15
Port Adelaide/North Torrens 34 def Burnside 7
Old Collegians (bye)
Coopers Premier Grade Ladder
  Team
P
W
D
L
F
A
Df
BP 4t
BP <7p
Pts
Old Collegians
11
10
0
1
496
122
374
10
1
51
Burnside
11
9
0
2
299
201
98
7
1
44
Onkaparinga
11
7
1
3
273
262
11
6
0
36
Brighton
11
6
0
5
272
232
40
7
2
33
Port Adelaide
11
4
0
7
198
272
-74
5
2
23
Woodville
11
3
1
7
203
266
-63
3
3
20
Southern Suburbs
11
4
0
7
133
299
-166
3
0
19
Barossa
11
0
0
11
0
220
-220
0
0
0

 P=Played   W=Wins   D=Draws   L=Losses   F=Points For   A=Points Against   Df=Points Difference   BP 4t=Four Tries   BP <7p=Close Losses   Pts=Ladder Points
Next Round:  Round 12 – 19/07/2014
Home Team
v
Away Team
Location
Time
Woodville
v
Brighton
Gleneagles Reserve /
3:20pm
Port Adelaide
v
Old Collegians
Dry Creek Reserve / 1
3:20pm
Burnside
v
Southern Suburbs
Parkinson Oval / 1
3:20pm
Onkaparinga
v
Barossa
TBC
Forfeit – Barossa withdrawn from Comp