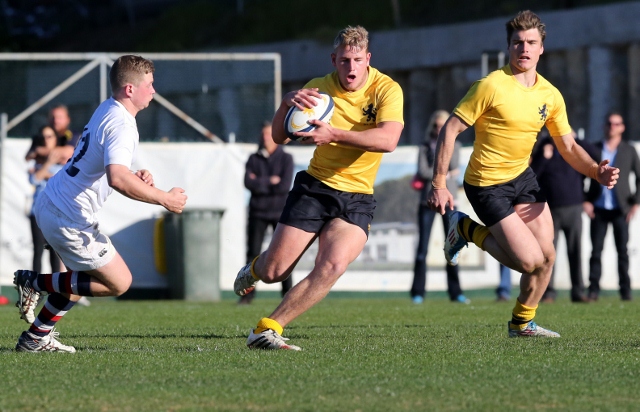 Two undefeated teams from two different Sydney schools' associations met in a non-competition match last Saturday. Cranbrook School was from the CAS group and The Scots College was from the GPS.
Cranbrook had been CAS easy-beats in recent years but had gone through the first round of the 2014 tournament with five wins out of five. They had smacked both Barker College, the 2013 champions, and Knox College, the runners-up.
Scots shared the 2013 GPS premiership with Newington and looked well on the way to another flag having handed out two hidings out of two in the GPS.
Cranbrook is at the bottom of Bellevue Hill and Scots about halfway up. This year the game was played at Scots.
Needless to say: this annual game is called "The Battle of Bellevue Hill".
But would it be much of a fight? Green and Gold's "Jasdec" reported.
Scots v. Cranbrook – The Clash Of The Leaders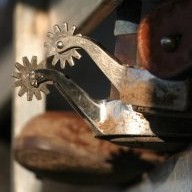 by "Jasdec"
First Half
Cranbrook started well in the first ten minutes with pressure being put on Scots from the get-go. An initial penalty attempt went wide, however a second chance saw (15) Wilson successful with Cranbrook taking the lead 3 – 0.
Further momentum was built by Cranbrook and placed Scots under pressure resulting in another penalty minutes later for Wilson to slot. Cranbrook 6 – 0.
Scots appeared rusty with dropped ball and combinations not working well at all. However the first foray into Cranbrook area saw (6) Toby Starkey go over to score midway between the goal and corner with (12) Angus Crichton converting the first of his six goals for the day in this unfamiliar role. Scots 7 – 6.
A kick return by (15) Guy Porter and nice pass to (11) Jake Prindiville saw him evade three defenders to score the first of his four tries for the afternoon. Scots 14 – 6.
Linkages between the forwards and backs started to work for Scots and cause some havoc to the Cranbrook defence This enabled (9) Theo Strang to score under the posts after some inside passes. Scots 21 – 6.
Prindiville's second try was after a kick from Cranbrook found Porter at home and he subsequently booted it straight back. A mix-up between the Cranbrook fullback and winger saw Porter regain the ball and send it to the ever-present (7) Taylor Deer who flicked it to Prindiville to score near the uprights. Scots 28 – 6.
Second half
Cranbrook supporters were hoping for a resurgence, or at least a try, however it only took five minutes for Scots to swing into action with inside balls finding (8) Charlie Smith passing to (2) Woods to score under the posts. Scots 35 – 6.
Cranbrook (8) Nick Makas put a wonderful defensive hit on Crichton—and he was caught with the ball and a penalty given for not releasing in the tackle. This was after eleven minutes and was followed by Prindiville's third try from a set scrum play with Strang receiving the ball from Smith causing an immediate overlap with (10) Dan England putting Prindiville over in the corner. Scots 42 – 6.
With ten minutes to go Scots put on further tries to Porter, after good lead up work from Deer, and (3) Max Girdler, who moved from flanker to prop for this game, and handled twice in the movement. (13) Hawkins missed the conversion. Scots 47 – 6.
The final score of 52 – 6 was achieved when (11) Prindiville scored down the blindside for his fourth try, which was unconverted.
The teams
Scots
They started slowly however after the first 15 minutes were never headed. It was a good hit out for the boys before the GPS comp recommences.
Cranbrook
They had a good start but couldn't match the play when Scots started to put the accelerator down.
The Players
Scots
– (8) Charlie Smith and (7) Taylor Deer lead the forwards well however the back line of (11) Prindiville (12) Crichton (13) Hawkins and (15) Porter proved too consistent for the opposition.
Cranbrook
(8) Nick Makas (9) Roy Harrison and (14) Zac Edelstein were the pick of the visitors and never stopped trying. The Cranbrook centres had a difficult match however but didn't stop on a hard day for them.
Wrap Up
Scots were slow out of the blocks and Cranbrook took advantage with some good work at the breakdown.
Once Scots began to get their combinations working it became obvious it was going to be a tough day at the office for the opposition.
With three key players out in the forwards for this match and a restructured backline, Scots showed some capability and depth to post this score.
Scoring Details
The Scots College 52 (J. Prindiville 4, T. Starkey, T. Strang, G. Porter and Woods, tries; A. Crichton 6 cons) def Cranbrook School 6 (T. Wilson 2 pens)
Second XV — Scots 40 – Cranbrook 0
Photos by "Jasdec"
Thanks to "gogetyerselfalife", in "Discussion" below, we have a YouTube video of the game.  It is embedded up here in case it is overlooked.
.