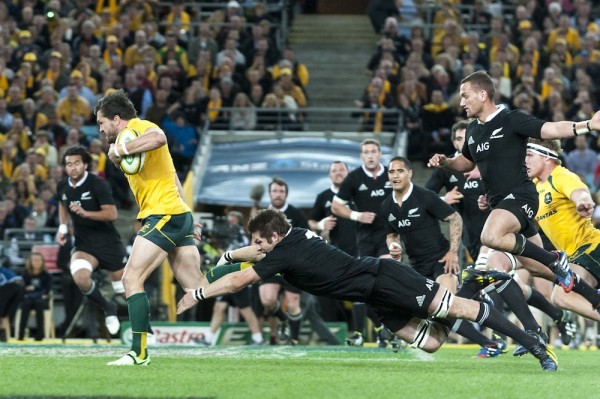 This is just between Hugh and I, but this week's show is just about rugby. It's bloody Bledisloe Week and we spend most of our time talking about the bloody Bledisloe. On field. Nothing else.
Plus it is the Swoop's 100th test so we take the time to reminisce about one of the great Wallabies of the professional age. #swoop100
We argue over the Wallaby touring squad to head to Europe although we do both agree the team should be captained by an open side flanker from the Manly club. But can't agree on which one.
We wrap up with a bit of NRC chat as we approach the finals season. We ask the question – are the Rising good for the tournament or a hindrance? Then you can ask the question are Hugh and Reg just bitter fools or surprisingly sensible?
Enjoy the listen.