As the NRC enters the final round of the regular season, three teams have already made the semis, three are out and three teams will fight for the final semi position. Enjoy our preview of round 9 of the NRC.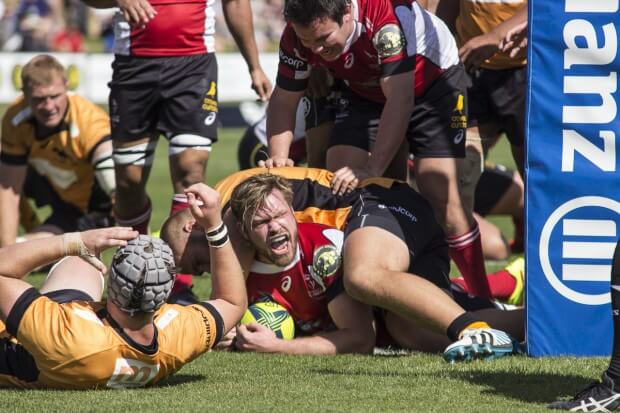 Sydney Stars v North Harbour Rays
The Stars will be in a rush to close out their NRC season. They haven't yet won a game and were easily beaten last week by fellow cellar dwellers QLD Country. On average they have conceded 45 points per game, yet only scoring 23. Sydney have been in a class of their own, just not in the way their fans would appreciate. A maiden win here for the Stars would at least end the season on a high for them.
The Rays have had a middling season and despite getting walloped by Brisbane to the tune of fifty points last week still find themselves with an outside chance of still making the finals. For this to happen they need to earn a bonus point win, and against the Stars this is a real possibility. In this scenario they would temporarily move into fourth position, they will then rely on both the Vikings and Spirit to earn no competition points to stay there.
With no wins and such a poor first season, it's hard to imagine the Stars winning here when the Rays are still alive in the competition. That's not to say the Stars have nothing to play for and the Rays were pretty poor last week.
Prediction: Rays by 15
Form:   SS: LLBLDLLL   NHR: LBLWWDDL     
Thursday 16th, 7:35pm
NSW Country Eagles v Perth Spirit
The Eagles come into this match off a great win in Canberra over the Vikings. They are second on the ladder and will maintain that position, and a home semi, as long as they win. A loss or a draw means they will finish at worst, third. They have been very consistent during the NRC and despite two losses midseason have won their last two so are in good form.
The Perth Spirit are in the best form they have been in all NRC season. Coming off a bye they should be well rested and with the season on the line they have everything to play for. Currently in fourth position, a win will secure post season footy, a win with a bonus point could see them in third and a draw/loss could see out. They are in a good position, but against good opposition, it could get into their heads if they're chasing the game late.
I think the Eagles will be too strong at home, but a lot depends on which Perth team turn up.
Prediction: Eagles by 12
Form:  NSWCE: WWWLLBWW    PS: WLLLLWWB
Saturday 18th, 6pm
Melbourne Rising v QLD Country
Melbourne come into this fixture as the unbeaten overlords of the NRC. The Rising's game is built on the most dominant scrum in the NRC and while they possess sublime back line players, as always, the game is won in the forwards.  Melbourne have been irresistible all year, winning with a bonus point on every occasion (although they had to score two tries in the last five minutes last week against the Rams).
Melbourne are averaging over 50 points a game while also being the best defensive team. Is there pressure maintaining that standard? Or are they so far into the groove they can't see out? Either way I see little chance of QLD Country being any more than a speed bump for them.
QLD Country have a had a decent season, they took a little too long to get up to NRC pace, but were competitive in most fixtures. Last week they had their second win of the season against the lowly stars, a win that ruled out any chance of the wooden spoon. That's the difference between the teams, one just recently got out of wooden spoon contention, the other has hoovered up every single point on offer.
Prediction: Melbourne by 30
Form:  MR: WWWWWWBW   QLDC: BLLLWLLW    
Saturday 18th, 6pm
AAMI Park, Melbourne
Brisbane City v UC Vikings
This match will be played as a curtain raiser for the Bledisloe Cup match, it will also be televised on Fox Sports.
Brisbane are assured of finals footy and have been one of the stronger teams all NRC season. A win here gives them a chance to come second, a solitary competition point will see them secure third and a loss (no BP) might mean fourth. City have good form, thrashing the Rays by 50 last week, their one flaw is that when they lose they lose big, the Rising and the Rams both running up cricket scores in their only two losses.
The Vikings will be disappointed with their season thus far, despite having a strong team steeped in super rugby experience they have been mediocre.  Last week the Vikings lost what seemed a must win match at home against the Eagles. That being said they are still a chance to make the finals and turn it all around. A win here could put the Canberrans into fourth, but for that to happen Perth must also lose. If Perth draw then Canberra would need to win by a bonus point to make the final four.
City have the more consistent team and will have the added advantage of a big home crowd.
Prediction: Brisbane by 14
Form: BC: WWLWBWLW     UCV: LWWBDLDL
Saturday 18th, 4:35pm AEST
Greater Sydney Rams: BYE