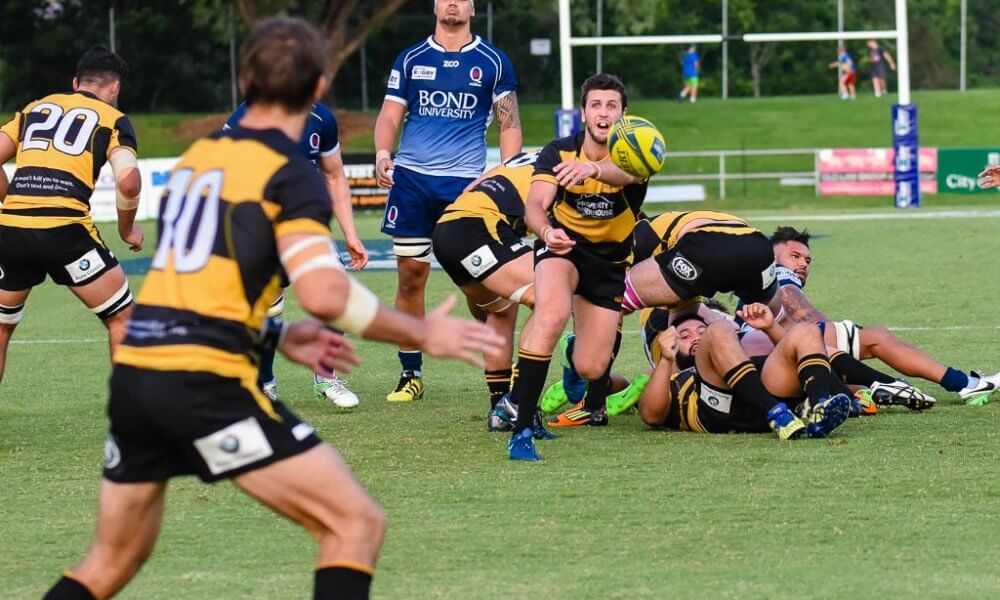 There is a palpable excitement in the air out West today as we get ready for the return of our beloved Western Force. World Series Rugby kicks off today with the Western Force hosting the Fiji Warriors. I can't wait!
This day seemed no more than a fanciful dream just a few short months ago when we all gathered together and heard 'Twiggy' declare his intent to keep the Force alive, whatever it took, even if that meant creating our very own competition. At that point we still held out hope that we would be able to remain in Super Rugby, though it was becoming increasingly clear that the die was cast against us, which proved to be the case.
The next few months were devastating for all rugby fans in Western Australia. Each press release felt like another dagger as we watched our team slowly dismantle. I don't know of anyone who begrudges the players, coaches or staff for taking the opportunities offered to them, they all stuck with us while any hope still remained. Still, ever departure was a fresh wound, a reminder that this was really happening. The Force was dying.
But then the news started to turn. Thanks to the hard work and dedication of Twiggy and his team, we suddenly had a new competition to look forward to, World Series Rugby. The Force started announcing new signings and games were scheduled. Western Australian had faced the prospect of losing all professional rugby in the state and decided to fight. It has only gotten progressively more exciting from there.
There is a lot to get excited about. The playing roster of the reborn Force looks good with a handful of former Force players mixed with some seasoned internationals and a good number of local youth. The opposition looks good too, Fiji always play an adventurous style of rugby and aren't afraid of backing themselves from anywhere. There should be plenty of interest in the following games as well with both an international and local flavour to keep the fans interested. The match against the Rebels will hold special interest given the number of ex-Force players (and coaches) currently turning out for Melbourne side.
I am excited about the new law variations, clearly aimed at encouraging attacking play, it will be interesting to see how the teams (and officials) interpret and strategise around the new laws. But I think the most exciting thing is the announcement that all World Series Rugby games will be broadcast on Free to Air. This has long been a step too far for Australian rugby, a step we have always wanted to make but have never had the resources to actually do. With World Series Rugby being shown on Channel 7 as well as Foxtel there will now finally be a provincial level rugby competition within easy access of the average punter without the benefit of pay tv. I urge anyone who can't make the game in person to check out the coverage, it is going to be fun.
There is genuine excitement building in the West as our team draws ever closer to a triumphant rebirth. That excitement is going to peak in that wonderful moment when the Western Force run out in front of the capacity (sold out) crowd. Bring it on!
FORCE SQUAD:
1 Harry Lloyd
2 Heath Tessmann
3 Chris Heiberg
4 Fergus Lee-Warner
5 Johan Bardoul
6 Tevin Ferris
7 Chris Alcock
8 Brynard Stander
9 Ian Prior (C)
10 Andrew Deegan
11 Brad Lacey
12 Rodney Iona
13 Marcel Brache
14 Rod Davies
15 Peter Grant
16 Alifeleti Kaitu'u
17 Tom Sheminant
18 Kieran Longbottom
19 Leon Power
20 Harrison Orr
21 Ryan Louwrens
22 AJ Alatimu
23 Clay Uyen
BROADCAST DETAILS
The sold-out Friday May 4 series opener against Fiji Warriors will be screened live and free to air in Western Australia on 7TWO and screened live nationwide on Fox Sports.  Sydney and Brisbane viewers can catch the game on delay on 7MATE, and it can be viewed in all markets (Sydney, Brisbane, Melbourne, Adelaide and an encore in Perth) on 7TWO at 1pm local time on Saturday.
The historic Fiji match will be followed by games against Tonga, Melbourne Rebels, Canterbury Crusaders, Samoa, Hong Kong and, finally, a Japanese Top 14 side.  Every game will be broadcast on Channel 7 and on Fox Sports.