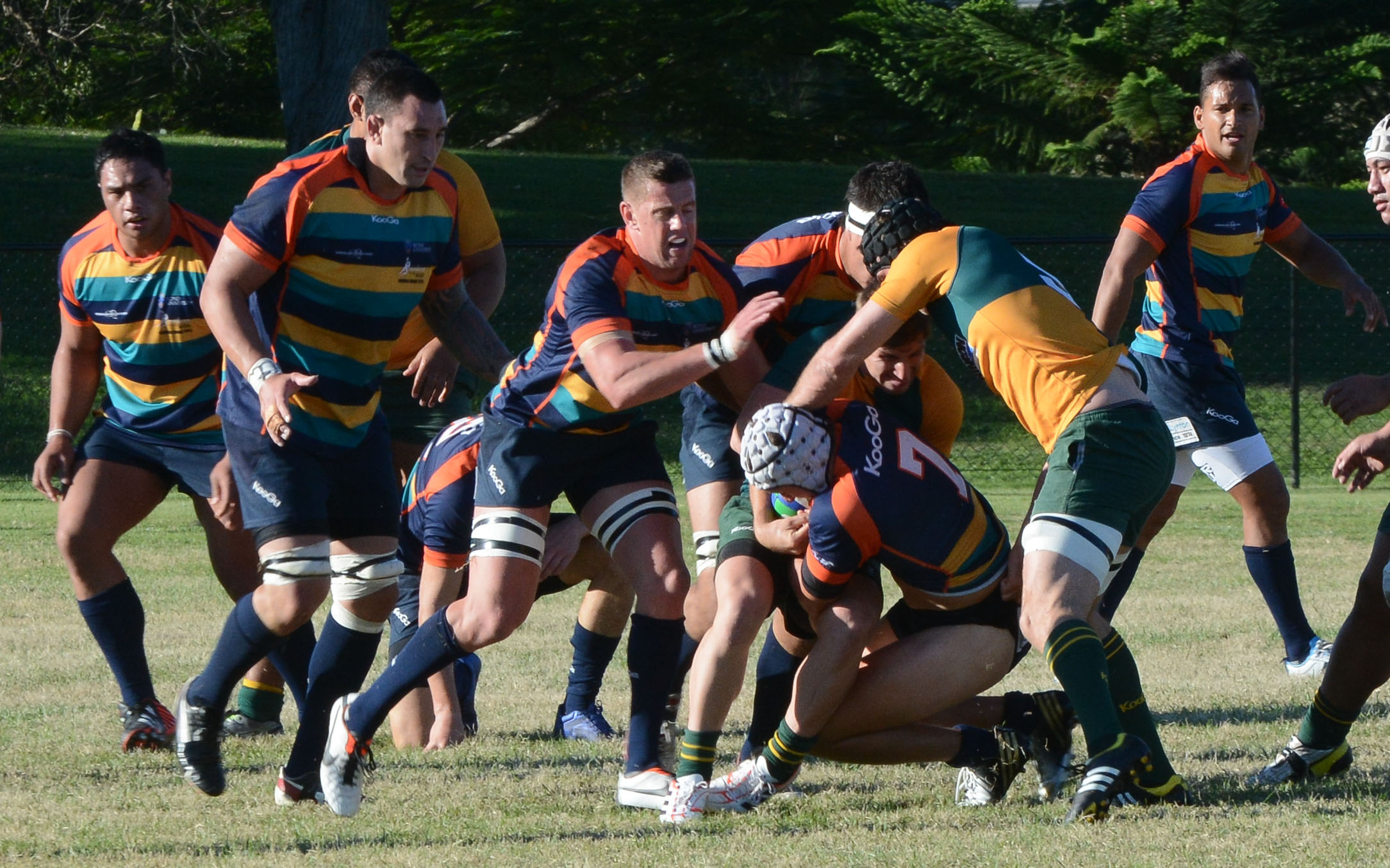 It's the end of Round 7 and Premier Rugby has a new competition leader!
GPS have claimed the top spot after downing Brothers 10-6 at Yoku Road. This was an especially good win for GPS as it was the club's Heritage Round that celebrated their long, interesting history.
In possibly the largest margin of the year, Easts defeated the Sunshine Coast 91-13. The Stingrays have just one win this season and will look to revive their season against Wests next week. Easts will play Brothers in what will be yet another close competition heavyweight clash.
After trailing 18-7 at half time, Wests came back to win over the Gold Coast 26-21. The Gold Coast remain winless this season but after today's effort, perhaps they're on the verge of a breakthrough.
We went to the very entertaining Breakers v Wests match at Bond University. The game was fast and open with enterprising play from both sides. The breakers had the better of the first half and took a 18-7 lead into half time but faded a little in the second half to let West finish over the top of them 26-21. My highlight of the match was West left winger, Peter Nelsons 75 metre try which started with a terrific run up the left touch line, then a cut in field to link up with his support player. He then followed his pass to loop around his support and receive the ball back and score 15 metres to the right of the posts. Both sides can be proud of their efforts and the Breakers especially must believe they're not far from getting it right. You can use your arrow keys to see some photos from this match.

Sully
2012 Premiers Uni defeated Souths 43-33 which keeps them in the Top Four.
Sunnybank are creeping their way up the ladder after a slow start to the season with a solid 54-29 win over Norths.
The Top Four (GPS, Brothers, Easts and Uni) will need to maintain their winning ways as Sunnybank and Souths remain just points behind.
As the weather gets cooler, there's no excuse to not be at your local club eating hot chips and sitting in the beautiful Brisbane winter sun.
For all match reports from Round 7 and the ladder, check out this link from Sunday onwards: http://www.redsrugby.com.au/PremierRugby/FixturesResults.aspx
Click on the photos for larger images.