Queensland Premier Rugby's 2017 regular season wrapped up last week which means all roads lead to Ballymore this weekend as finals fever hits.
The might Red Heavies, the University of Queensland Rugby Union Club, finished an incredible season having just dropped a single match and stand tall as Horsley Cup holders as Minor Premiers.  With an almighty 437 point positive points differential, the Students are tough to tip against on their hunt for forth premiership since 2010.  The balance of the top four are GPS, Sunnybank and the Wests Bulldogs who make their first finals appearance in Premier Grade for a decade.
Let's take a look at this week's Finals.
University of QLD v GPS (Major Semi Final)
Sunday 6 August @ 3:05pm (Ballymore)
Season History:
The last time these two teams met it was a match for the ages. UQ travelled, undefeated, to Ashgrove to take on GPS for the much treasured Halley Appleby Memorial Trophy. The game lived up to all expectations with the home team sneaking home 45-42 with a last second try. The added pressure of finals footy, and the intensity of defence that flows with it, is more than likely mean a lower scoring match, but redoubtably with the same meaning. The previous encounter, all the way back Round 4, saw a lower scoring encounter with UQ winning out 28-15.
Match Ups:
Moses Sorovi and Nick Frisby are obviously both Reds halfbacks who battled it out this year for that backup spot behind James Tuttle and their battle continues this weekend. Their role come Sunday will be of built on the back of what should be an epic scrum battle. Jeeps have had the best scrum all year and Frisby will be looking to capitalise on that. Sorovi is a wonderful link player whose key will be to unleash his backline and provide the link in their relentless attack.
Watch Out for:
Angus Scott-Young really stood up for the Australian under 20s this season and has demonstrated maturity beyond his years for UQ. His rugged play will be important in battling this powerful GPS pack.
AJ Alatimu has been the key player for Jeeps this season. Again benefiting from a dominant pack, this smart fly half has controlled the play for the Gallopers all season. Expect his kicking game to be crucial – both off the boot and off the tee.
Teams:
University of Queensland: 1 Pat Fepuleai, 2 Campbell Wakely, 3 Tony Cusack, 4 Phil Potgieter, 5 Sam Pim, 6 Angus Scott-Young, 7 Jack De Guingand, 8 Jack Cornelsen, 9 Moses Sorovi, 10 James Dalgleish, 11 Harry Parker, 12 Alex Horan, 13 Nathan Russell, 14 Gareth Kalell, 15 Jock Campbell
GPS: 1 Laione Mulikihaamea,2 Ryan Freney, 3 Fred Burke, 4 Radike Samo, 5 Dan Gorman, 6 Michael Richards, 7 Waita Setu, 8 Mitch King, 9 Nick Frisby, 10 AJ Alatimu, 11 Eric Vasukicakau, 12 Maaloga Konelio, 13 Todd Winkley, 14 Chris Kuridrani, 15 Pat Nicholson
Sunnybank v Wests (Minor Semi Final)
Sunday 6 August @ 5:05pm (Ballymore)
Season History:
Wests are sitting pretty with two wins over the Bank so far this year and in trying circumstances.  With losses in their first two games of the season, the Doggies travelled to Oldmac Oval to upset the home team for their first victory (23-19) of the year. Fast forward to Round 14 and Wests were hurting on the back of losses to Souths, Easts and UQ before they got their season back on track with a home win to the tune of 35-17.
Match Ups:
Yep it's unusual to have a match up out on the wing, but these two are a couple of the most exciting players in the competition. Ed Fidow has been the spark in a very solid Wests back line. Ritchie Ah Chong has plenty of other exceptional talent around him but still has shone brightly. Wait for the magic any time these lads touch the ball.
Watch Out for:
Jake Strachan is a rare community in Australian rugby. He's a young fly half who doesn't mind taking on the line and with one hell of a boot. This makes he's omission from the NRC teams named this week, all the more curious. He's the man for Sunnybank and his ability to create and relieve pressure is a big asset in finals footy.
Bulldogs junior, Jeremiah Lynch, is the heart and soul of this Wests team. His form this year has been outstanding and a key factor in the Bulldog resurgence. NRC selection was duly deserved but a Wests win this Sunday will be the biggest thing on his mind at the moment.
Teams:
Sunnybank: 1 Franko Abdalla, 2 Moli Sooaemalelagi, 3 Feao Fotuaika, 4 Josh Fenner, 5 Nathan Den Hoedt, 6 David Findlay-Henaway, 7 Chazz Mahina, 8 Jeffrey Faamausili, 9 Issak Fines-Leleiwasa, 10 Jake Strachan, 11 Joey Fittock, 12 Isaac Lucas, 13 Henry Taefu, 14 Ritchie Ah Chong, 15 Junior Laloifi
Wests: 1 Misioka Timoteo, 2 Cody Blackhurst, 3 Ausetalia Vaiomanu, 4 Connor Anderson, 5 Spencer Walmsley, 6 Jeremiah Lynch, 7 Alec Fontalvo, 8 Dillon Wihongi, 9 Liam Dillon, 10 Paul-Eti Slater, 11 Ed Fidow, 12 Larry Hermens, 13 Lachlan Maranta, 14 Filipo Daugunu, 15 Byron Hutchinson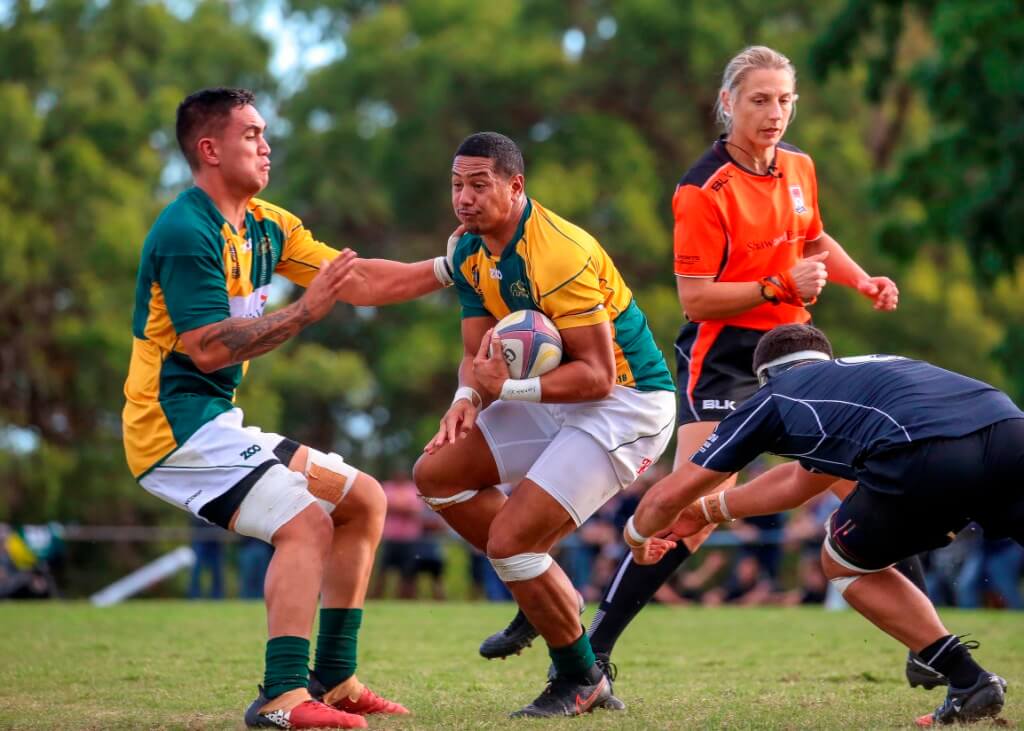 ---
Congratulations to the University of Queensland who have, once again, claimed the famous Doughty Shield as the Brisbane Club Champions. Needless to say there is a fair chunk of maroon spread across the draw for finals this weekend. The complete weekend draw of finals is as follows:
Saturday 5 August
Field 1:
8:25am – GPS v Brothers (Brisbane Premiership Colts 3 Major Semi Final)
10:10am – UQ v Brothers (Brisbane Premiership Colts 2 Major Semi Final)
11:55am – Brothers v UQ (Brisbane Premiership Colts 1 Major Semi Final)
1:20pm – Brothers v GPS (Brisbane Premiership 4th Grade Major Semi Final)
3:20pm – GPS v South (Brisbane Premiership 3rd Grade Major Semi Final)
5:20pm – Sunnybank v Brothers (Brisbane Premiership 2nd Grade Minor Semi Final)
7:20pm – Souths v GPS (Brisbane Premiership 2nd Grade Major Semi Final)
Field 2:
10:10am – Wynnum v Easts (Brisbane Premiership Colts 2 Minor Semi Final)
11:55am – Sunnybank v Bond Uni (Brisbane Premiership Colts 1 Minor Semi Final)
1:20pm – UQ v Souths (Brisbane Premiership 4th Grade Minor Semi Final)
3:20pm – UQ v Sunnybank (Brisbane Premiership 3rd Grade Minor Semi Final)
Sunday 6 August
Field 1:
9:20am – Sunnybank v Brothers (Brisbane Premiership 1st Grade Major Semi Final)
11:20am – Wests v Brothers (Premier Colts Major Semi Final)
1:05pm – Sunnybank v GPS (Premier Reserve Major Semi Final)
3:05pm – UQ v GPS (Premier Grade Major Semi Final)
5:05pm – Sunnybank v Wests (Premier Grade Minor Semi Final)
Field 2:
9:20am – GPS v UQ (Brisbane Premiership 1st Grade Minor Semi Final)
11:20am – UQ v Sunnybank (Premier Colts Minor Semi Final)
1:05pm – Easts v Brothers (Premier Reserve Minor Semi Final)