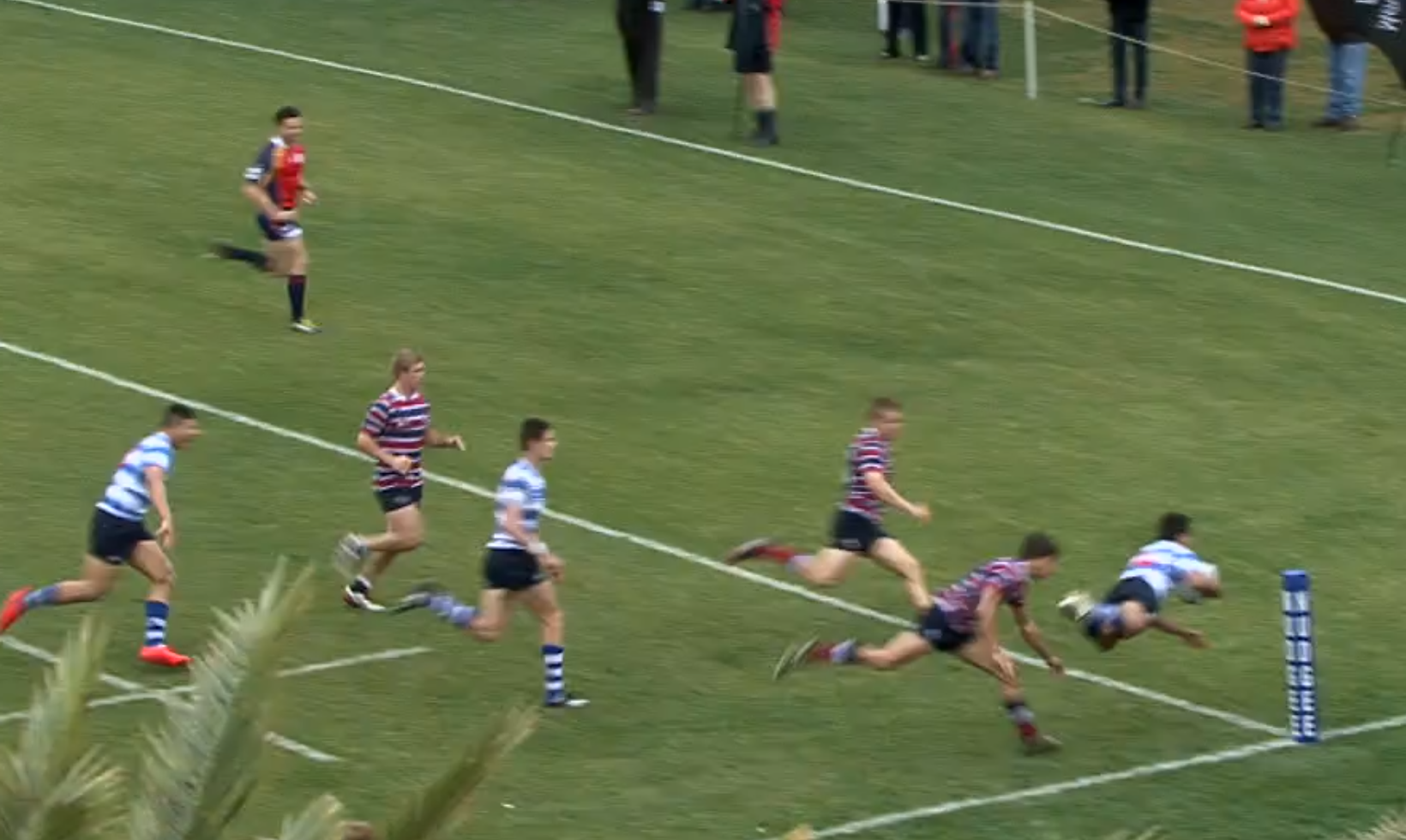 Round 6 Preview!
It was another exciting round in the tipping, with several games between evenly matched sides.
Amongst our ranks RuggasXV notched one of the round's nine perfect scores, and now sits just one game back from the overall lead. Spik had tougher luck, underrating home ground advantage for both Nudgee College and Toowoomba as they hosted Southport and Gregory Terrace. As for myself, the courageous decision to back underdogs Brisbane State High over a Ipswich unit that has really proved it's class in the last few games ruined my chances at another perfect week.
Tipping leader 'Mungindigrasshoppers' scored his 4th perfect round from 5 opportunities last week, tipping at an impressive 90%. He holds a one game lead over 'Straighttoit', but with another difficult round to tip anything could happen.
Our Green and Gold Rugby tipping leaderboard currently sits:
1. RuggasXV (17/20, 85%)
2. Spikhaza (15/20, 75%)
3. TheKing (14/20, 70%)
---
Game of the Round: Churchie at The Southport School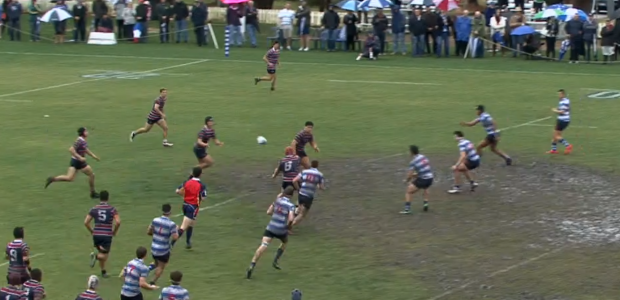 TheKing: Though I've tipped against them before, I draw to your attention every week's tipping preview bar Round 4, when Nudgee travelled to Churchie in the wet. In each one I've made the call that Churchie will win an undefeated premiership. Southport stand as their last true obstacle, with Gregory Terrace in Round 9 the last potential stumbling block.
This is the Grand Final of GPS Rugby 2014. Southport fight for their right to a joint premiership, while praying for Churchie and Nudgee both to slip in the coming games à la Steven Bradbury in the 2002 Winter Olympics. Meanwhile Churchie play to preserve their undefeated status as well as knock an upstart Southport XV out of (realistic) contention for a joint premiership if Churchie fall.
So who wins on Saturday? Southport always play well in front of their Shark Tank, and provided there are no big swells at Surfers Paradise should have no trouble filling it up. This is the 2014 Seniors last chance to win the premiership that Churchie denied them in 2013, and Churchie have shown that they aren't fans of long bus rides – just ask Toowoomba. But, I can't go past Churchie to roar home. They're just too bloody good. #BOC2014
Spikhaza: Wow, what a game. An ACGS win here would pretty much all bar seal the deal on their first premiership since 2005. Lose against TSS, and Churchie will invite the chasing pack for a second bite at the cake, with the possibility of a visit to terrifying Tennyson in the last round. Having said that, Churchie for me are too good in roster, leadership and ticker to let this opportunity by slip. TSS will fight hard but in the end it will be Churchie's day. ACGS by 8
RuggasXV: Very very difficult to pick. TSS are playing at home for a stake in a joint premiership. An unscathed ACGS team will have to brave the highway if they really want to stamp their authority over 2014. The battle of the #13's, Joey Fittock and Izaia Perese of TSS and ACGS respectively, will be one to watch as both are Australian Schoolboy reps this year. ACGS haven't let me down yet and some hopefully dryer conditions should see them bring home the cup in a thriller. ACGS by 1.
---
Brisbane Grammar at Ipswich Grammar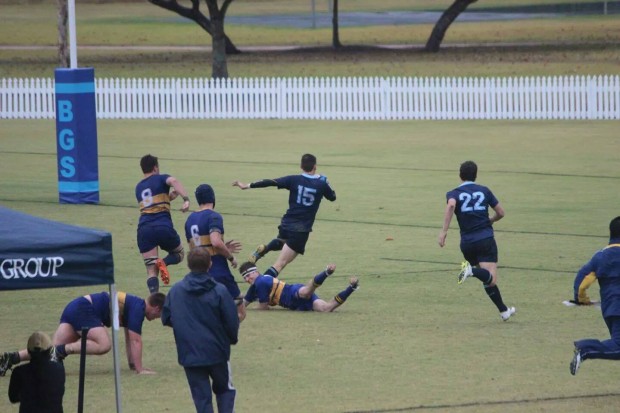 TheKing: I made the mistake of tipping against Ipswich last week, but I won't be making it again. IGS are the real deal, and while they might not be in that top tier of teams, Ipswich are certainly one of the teams that you don't look forward to playing each week. With a gun forward pack containing Australian Schoolboy Prop Shambeckler Vui and Lock Izack Rodda, complemented by a pair of centres capable of busting open a defensive line, Ipswich have the firepower to seriously touch up Brisbane Grammar. While Grammar will almost certainly be boosted by the addition of talented utility Eddie McCorley, it won't be enough to get them over the line. It's Ipswich for me.
Spikhaza: IGS have shown potential this year, as seen in their rout of GT. They will take plenty of confidence out of last weekends victory over state high, and that should be enough to get them home against BGS. BGS need to improve their defense to be a chance in this one. IGS by 12
RuggasXV: BGS away, you'd be mad to tip them (sorry King). IGS by 22.
---
Brisbane State High at Nudgee College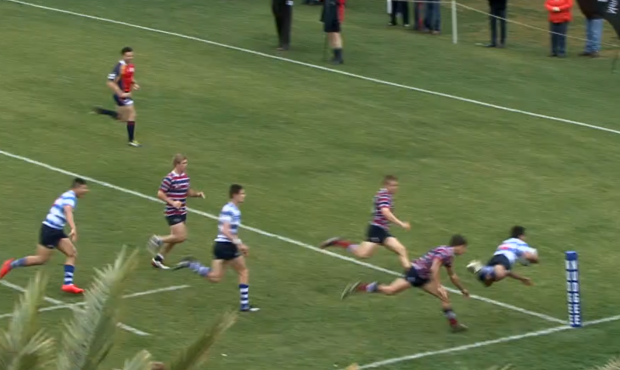 TheKing: State High aren't a bad team, in fact they actually have the pieces in place to be a good team. What they are not is a contender to challenge Nudgee on Ross. After a good win against potential champions Southport last week you could put your house on Nudgee defending their home ground in Round 6 against a State High team that just isn't good enough to knock them down.
Spikhaza: NC will be disappointed with what transpired against Churchie and will be out to make amends against BSHS, who have closed out some tight games this season. This game will be closer than many would suggest. NC have at times failed to get out of 3rd gear this year, and will give BSHS a chance should they not come out firing. That doesn't change my tip though. NC by 11
RuggasXV: NC at home, you'd be mad not to tip them. NC by 17.
---
Gregory Terrace at Brisbane Boys College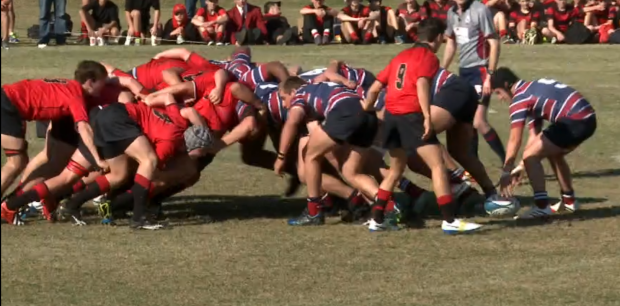 TheKing: Terrace and BBC have the makings of a great rivalry on their hands, with Ipswich completing that trinity of teams that never perform true to form when head to head. Whenever BBC and Terrace play off it's a free for all, and anything could happen. BBC have the cattle to beat anyone in the competition if they have their day, but they haven't had it for when it matters since 1954. Recent history shows that Terrace have the slight edge over Tom Barker's side, and BBC's lacklustre 2014 performance would indicate that Terrace will get it done on Miskin Street in the afternoon sun.
Spikhaza: It's old boys day again at BBC and this will be a great game. It's always a pleasure to play against a team with the history and passion of Terrace and this clash will be no different. GT like BBC have had a disappointing season, without being dismembered either. This game will be close, fought in the trenches. I'm tipping BBC to finally shake their GT hoodoo they've had for the last couple of years and knock them off. Last year Grammar were obliterated at Miskin after BBC had been frustrated the week before. BBC by 5
RuggasXV: GT have really let me down this year, I thought they could've done better than one win so far. Nevertheless, BBC are still lurking at the bottom of the ladder with one win as well so each team are looking to step up. I have faith that the direction of Horan and Moroney will be enough for GT to bag their second W. GT by 7.
---
Our experts are mostly in agreement, but Spik is backing BBC over GT. Are his Old Boy ties clouding his judgement, or is he seeing something the rest of us aren't? Time will tell.
To join the GPS 2014 tipping comp, please follow this link to http://mysportstips.net/. It's not too late!
Comp Number – 10403
Comp Password – rugby
Skip ahead for our Match Reports of last weekends fixtures. Enjoy!