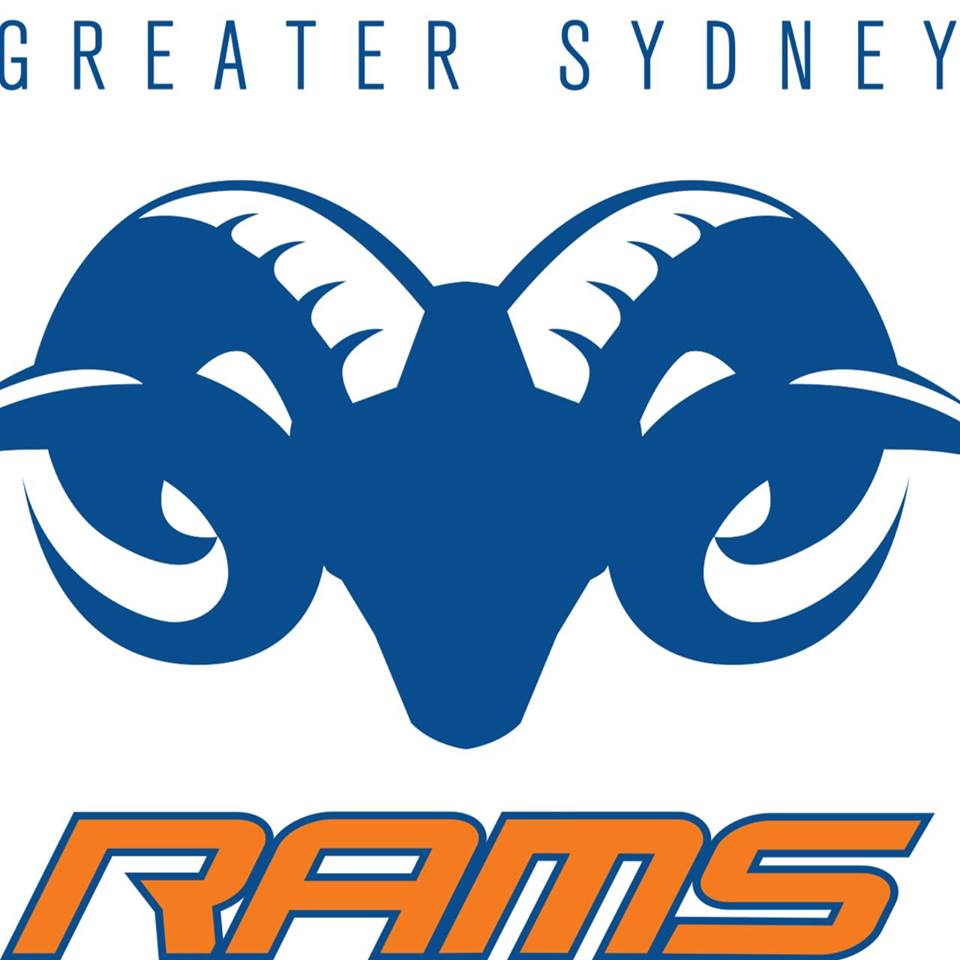 The Greater Sydney Rams have begun their charge for this year's National Rugby Championship.  The fans are already showing strong support and the social media sites have been highly adopted.
It's all systems go at the Greater Sydney Rams. All the players, management, marketing and operations teams, are all on board, and excited to be rolling out a fun-filled event calendar.
The Motto for Greater Sydney Rams is " One Family".  The Rams welcome all supporters from any background, age group, culture or location. The team are working towards bringing the "festival" of Rugby to the Greater Sydney catchment area.  The games will be fun, festive and family-oriented.
The key feeder clubs which are making up the Greater Sydney RAMS, include Parramatta, Penrith, West Harbour, Southern Districts, Eastwood.
The Rams home ground is at Pirtek Stadium, Parramatta where they will play four home games per year.
The Rams Training Venues are second to none, and include a mix of the Sydney Football Stadium, Granville Park and Concord Oval.
The Greater Sydney Rams have secured head coach Brian Melrose who brings extensive experience and an unwavering commitment. Brian is assisted by the very talented Senior Coach, John Manneti. The dynamic duo have already started rolling out their coaching programmes over the last few weeks.
Simonne Spooner, is the head Physio for the team, and her skills and knowledge are welcomed in keeping the team physically healthy.
Heading the Rams Media Relations, is Nicole Asgar (#SessionWithHash), who has already enabled enormous impact on our social media sites.  Posts on both Facebook and Twitter have resulted from Nicole's very entertaining interviews with the team and management. Nicole brings years of PR and media experience with her from both Fox Sports and her very sort-after interviews with the elusive Anthony Mundine.

"The Horned Army"
The Rams supporters group is in full swing, with thousands of fans who have recently joining the Facebook Group, and spreading the news far and wide.
You can find them on twitter (@thehornedarmy) and search for "The Horned Army" on Facebook.
RAMS Launch:
August 6th, Parramatta. First game will be against NSW country at Coogee Oval on the 23rd on August and the first home game is on the 28th August, at Pirtek Stadium.
Marque Players:
Jed Holloway (Waratahs), Ben VolaVola (Waratahs), Hugh Roach (Waratahs), Chris Alcock (Western Force), Ben Alexander (Brumbies), Tevita Kuindrani (Brumbies), Kurtley Beale (Waratahs), Ben Robinson (Waratahs), Taqele Naiyaravoro (Waratahs).
Team Managers:
Ian Moyes and Carl McDonald
RAMS Spokesperson:
Marshall Brentnall
For more information about the Greater Sydney Rams go to their website at: www.ramsrugby.com.au
Also find them on Facebook and Twitter.
Facebook: www.facebook.com/GSRamsRugby
Twitter: @Rams_Rugby