In Mid October 2015, as the Northern Hemisphere is awaking from their Rugby slumber and the Wallabies are lining them up for another Spring Tour, another group of Australians , the Indigenous Australian Under 20s Invitational side, will be embarking on a North Hemisphere tour with a difference.
Playing 6 tour matches in the South Western states will be a touring party of 28 Indigenous Australian Under 20s from all over the country. The Team will be made up of players from Queensland (9 players), Northern Territory (2 players), New South Wales, (10 players) and the ACT (5 players) aged between 18 and 20.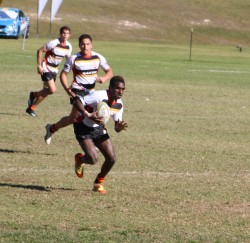 The coaching team is lead by Head Coach Anthony Donovan of Coffs Harbour and assisted by Backs coach Matthew Donovan and Forwards Coach/Manager Darrell Morris.
While some of the players have featured for their states in Age group championships and the top Rugby schools throughout the country, the selection committee have searched for some some future stars. Including Ethan Schober 2012 NT Junior Rugby player of the year now at Ipswich Grammar and Leonard Snowball who toured with the Lloyd McDermott team to France in 2013 and has been described by respected Rugby scribe Phil Lutton as Rugby's answer to Greg Inglis.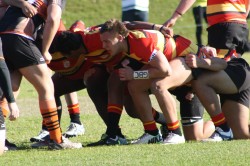 Tour Itinerary
The tour will involve playing five different college rugby teams over two weeks. With the inclusion of Rugby 7s in the Olympics many US Colleges are building their Rugby programs. The touring team will play against 3 college teams from Los Angeles including the Long Beach University 49ers, as well as Rugby teams from College football powerhouses Arizona State and University of New Mexico.
The tour's goal is to also showcase our future talent to college recruiters with the hope of getting some of our players considered for scholarships to attend college in the USA. – Darrell Morris – Tour manager
Cultural Exchange
One of the most unique features of the Tour will be the game played against a Native American invitational team. Additionally the team will visit Native American reservations to share our cultural heritage and assist with developing and spreading youth rugby in these locations. Player will take culturally relevant items from their communities such as didgeridoos, boomerangs and art pieces to share as gifts with the opposing teams and Native American communities that they are visiting.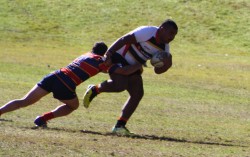 They need your Help
The team is looking for any corporate assistance that can be offered. Green and Gold Rugby will be following the tour and the players themselves will be reporting back from their matches and experiences in the USA. If you can assist in anyway please contact team Manager Darrell Morris
Darrell Morris
Manager Indigenous Australian Under 20 Invitational Rugby Team
Dbmorris14@msn.com
0407057808