Monday's Rugby News looks at Japan surging, too much Petaia hype, that spear tackle and, a call for a longer world cup.
---
[one_half last="no"]
Japan Lead Pool A
There have been great games at this World Cup. Inspirational moments. But there's only one side, besides the Wallabies, that I have on my must-watch list and that's Japan!
I can't tell you exactly why but I can tell you some of the parts that fuel my admiration. The player's attitudes. There's no bullshit, no agro, they're just here to play. They're the underdogs. Their fans are amazing. Their immaculate defence. And they're leading Pool A with three wins!
Scotland, their final pool game opponent, finals hopes are looking very shakey after the Brave Blossoms bonus-point win against Samoa on Saturday. Japan kept a sea of red and white clad fans enthralled for 82 minutes when they scored the final try.
Jamie Joseph, the Japan coach, said: "We were a bit frantic in the first half, we didn't execute exactly how we wanted to, but after half-time we were more in control. Our team had incredible belief to the very end and the bench came on and made a massive impact.
"That is one of the big reasons why we have been successful. It is not just one or two players that we rely on."
Ireland, whose last match is against Samoa next Saturday, are second in the pool with 11 points while Scotland, who face Russia in their game in hand on Wednesday, have five.
Assuming Ireland do not slip up, Scotland will need a bonus-point win against Russia and then a victory against Japan while denying the hosts a bonus point to advance to the quarter-finals.
[/one_half][one_half last="yes"]
Petaia Hyped!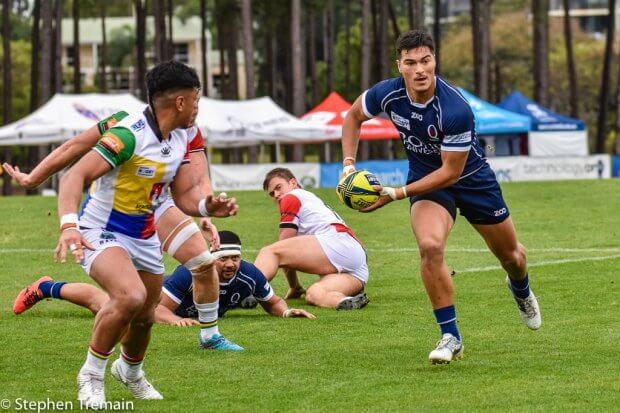 I like Queensland's Jordie Petaia a lot as a rugby player but, I want the media to back off a little with the hype they're wipping up. After a first forty minutes, he can rightly be proud of, the Aussie press went completely cra-cra.
Check some of the headlines out.
Rise of Jordan Petaia freshens Wallabies for tougher Cup battles
Test try caps short but sweet debut for teen sensation Petaia
Wallabies cruise to victory over Uruguay as Petaia stars on debut
Don't get me wrong, I agree that Jordan is an amazing prospect. And I know these guys need to sell papers or whatever it is they sell, but I'm nervous for the big guy. He's been broken most of the year and I'd have loved it if he'd stayed at home and recovered. So I was very nervous when he ran out and instantly relieved to see him run unhindered.
To his credit, Petaia seems to be ignoring the hype and getting on with it. here are his thoughts on the experience.
"Especially after the anthem I was pretty itchy and pretty nervous as well, but once I touched the ball and got into the game a bit more, got a bit more comfortable, it was good," he said.
 "There's been games I haven't touched the ball in so this was good. I was just focused on doing my role, whether that's in defence," Petaia said. "I'm happy to wait 23 minutes."
Then it happened. He took a floating cut out pass from Beale and beat two defenders to take the ball into contact. Catch, carry, ruck. Game on.
Three phases and 32 seconds later it was on again. Halfback Nic White cleared the ball from the ruck and passed it to Beale, who gave it inside to his baby winger.
"Jordan Petaia welcome to the World Cup show!" boomed World Rugby's Australian commentator Sean Maloney as Petaia charged over for his first Test try.
 His teammates swamped him. He looked relieved more than anything.
"I was pretty excited, I think I jumped straight up, put my head back down and got around the boys," Petaia said. "That was an awesome ball from Kurtley, I was pretty happy to get over."
[/one_half][one_half last="no"]
Horror Spear Tackle
In case you haven't seen it some guy posted this on twitter.
And it's a red..#RSAvITA #RWC2019 pic.twitter.com/YkEQP6QSI8

— Steve Lenthall (@steve_l15) October 4, 2019
Andrea Lovotti has been slammed after he was sent off for a horror spear tackle after the whistle during his side's 49-3 loss to South Africa.
Italy coach Conor O'Shea said his side were fortunate to receive only one red card in their loss to South Africa on Friday, a team he rates as possibly the most powerful he has ever seen.
O'Shea's side were not helped by the sending-off of Lovotti on 43 minutes after the prop tipped Bok No.8 Duane Vermeulen onto his head at a ruck.
Yet he was not the only culprit in the incident with front-rower Nicola Quaglio also involved in the tackle.
Referee Wayne Barnes spoke to his assistants and the TV Match Official, but only seemed interested in dealing with the main culprit, Lovotti.
Italy trailed 17-3 at halftime but had won a penalty five metres from the Bok line following a thrilling break into their opponents 22, which made the moment of madness all the more infuriating for O'Shea.
"If we could have got a score then you think, in some way, things could have gone for us. We were certainly not out of the game.
"You plan for a lot of things in rugby, but you can't plan for that. Andrea is more destroyed than us, but we are all destroyed."
[/one_half][one_half last="yes"]
A longer World Cup?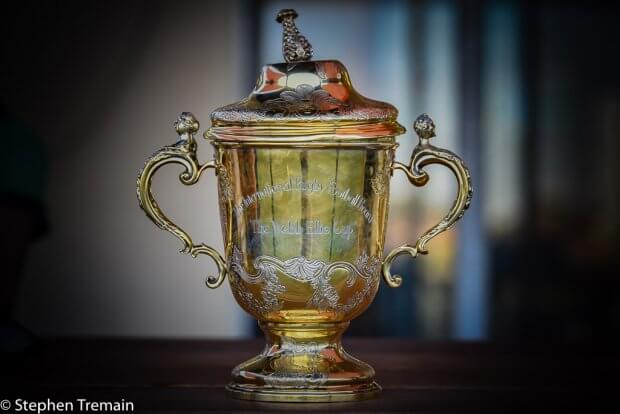 With the pressure to make the quarter-finals that Scotland find themselves under it's no wonder they're calling for a longer world cup. Scotland find themselves in the unenviable position of having to win two games, one with a bonus point, in four days. It's hard not to agree with them, who can forget Russia bravely running out of puff against Samoa just four days after opening the Cup against Japan.
Don't be fooled though this affects the top nations a lot less than the next tier. Teams like England and New Zealand have the depth to cover a short turnaround while the Russia's and Urequay's of the world don't.
The former Scotland scrum-half said: "I think bigger World Cup squads would certainly help. It's a challenging position to be in.
"You leave yourselves a little bit vulnerable in some positions when you cut down to 31-men.
"So there's no doubt a couple more players would definitely help, as would potentially extending (the competition) an extra few days so everyone gets similar breaks in between.
"It's unique. It's not something that happens during the normal season. It's another challenge we've got to take on and to enjoy.
"We're looking at guys backing up. There might be guys who don't go on the pitch 100 per cent fit and that's something that might need to be looked at."
"It's obviously a challenge," he said. "Russia first up that's what that focus is going to be on, but at the same time we are aware we've got that four-day turnaround straight after so how we look after the players, the volume of training we do, the direction in which we take training, what we focus on is going to be really important.
"It should be seamless for the players, we don't want to add undue stress on to them in that period where they are going to have to recover quickly.
"Some guys will have to back up because of the numbers in the squad and the make-up of the squad we've got, so looking after them, preparing them to be able to perform from a physical point of view is going to be really important.
[/one_half]