Greetings, G$&GRs, and welcome to the rugby news for this fine Monday. I trust you all had a rocking weekend full of rugby, in whatever way works for you. I myself had the fortune to referee in all four seasons of Melbourne yesterday so I was delighted to have a quiet Sunday at home. Our news today sees the finale of the Super Rugby Aotearoa Pacific, the announcement of the Wobbly squad, some of the U20s results and the concussion case kicks off in the UK.
As an aside, if you happen to be in the region of Kayo Stadium in Redcliffe, home of some mungo team, get out to the ground on Thursday night for the Wallaroos v Black Ferns in the Pacific Four test match. Happy has let us know that, as is usually the case, there is fuq all advertisement or promotion of the game, so let's do our bit, G&GRs!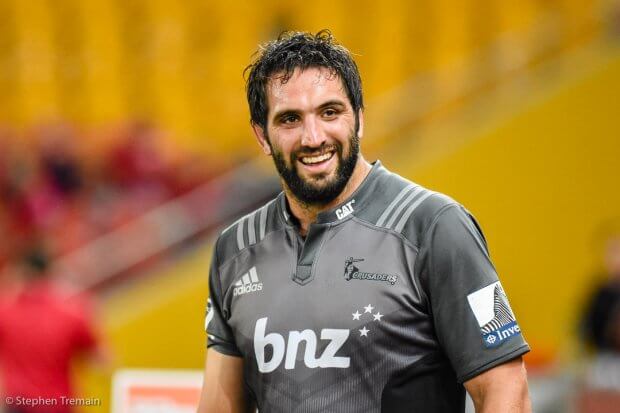 CRUSADERS SECURE ANOTHER TITLE
The Crusaders have put a seal on one of the great eras of rugby domination with a 25-20 victory over the Chiefs in the Super Rugby Pacific final, sending coach Scott Robertson off to the All Blacks with a seventh straight title. The Christchurch-based powerhouse handed the Chiefs only a second loss of the season to silence a full house at Hamilton's Waikato Stadium and secure a 14th Super Rugby title of all types. The article from Reuters has more.
Well, it certainly was a wild ride. The Chiefs lost their heads with a total lack of discipline throughout the game and, IMHO, were very lucky not to lose ALB for a 20 min red card as well. As it is, ALB has been cited and will likely face a few bonus Mad Mondays.
Now, to get the elephant out of the room: the officials probably missed a few things. Were they as bad as the ridiculous reaction they got? Absolutely not. I reckon, on reflection, that the Saders' pass may have been forward, and, as ever, some technical and 50/50 decisions – both of which happen in any game – were pushed to the fore. It's interesting to see the reaction over social media (which is never really a good place to source the truth) and on the other sites. If anything, it further consolidates the lack of class the average rugby pundit has, particularly if their team loses. What was most interesting is how neither team reacted well to the officials' decisions nor made any effort to change their behaviours. Indeed, Sam Cane's cheese in particular was poor and reflected a level of panic and of arrogance in believing he'd get away with his choice (which, perhaps historically, Kiwi players "may have" done). If you ask me, parts of the game were very un-Kiwi rugby like compared to the smart players/teams we are used to seeing over the past 10/20 years. It was clear that Sam Whitelock had his paw prints over a lot of what the Saders did. He'll be a significant loss to the side, as will the master coach, Scott Robertson. Gee the Aussie sides better win the Bled this year while Fozzie is still around, because I see another decade of pain with Razor at the helm. Yikes!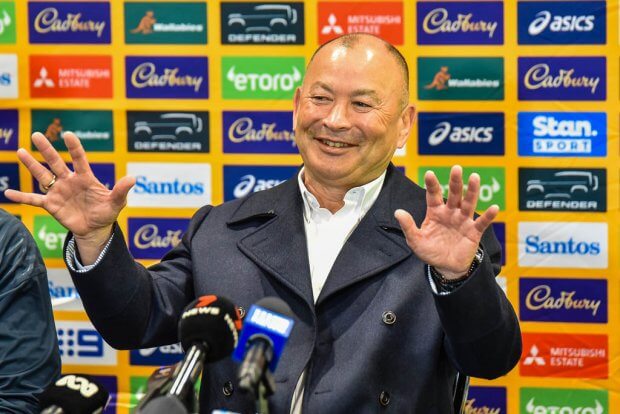 WALLABIES SQUAD ANNOUNCED
The Wallabies squad for TRC has been announced, and, irrespective of who was (or, wasn't) selected, there'll be opinions on each player. As expected, there were some bolters and some who'll consider themselves unlucky. Others have, deservedly, missed out, while others should consider themselves beyond fortunate that reputation carried them through despite evidence to the contrary. It's clear that Eddie's mantra at the start of the season regarding form of Super Rugby players has been thrown out the door entirely, and the RA Board undermining their own competition by extending the Giteau Law selections to five (how permanent this is, I don't know) means we have what was announced below. Interestingly, the Wallabies 'Train On' squad was announced, too. It wouldn't be too much of a reach to think that the crux of this squad will form the Australia A side to play a number of matches under the banner of the BaaBaas outfit and against Tonga in a few weekends' time (15 July I think). It's a curious selection of certain names, too.
Personally, I'm as astonished there's no place for Noah Lolesio anywhere (he should've taken the dosh in France) as Reds fans are about the lack of selection for Harry Wilson (TBH I kind of get why he hasn't been selected, though Sully and I see things very differently!). Further, the fact that Suli and Donaldson got named is a total crock of excrement that stinks of Eddie's ego being a key factor in selection. Further, Michael Hooper being selected as captain is bollocks. There are some bolters who have deserved their selection, like Faessler, Tom Hooper, Ryan Lonergan and Carter Gordon, whereas there are puzzling selections like Rob Leota, who has missed the entire season (or the best part of) with an Achilles injury, Jordan Uelese, who has temper tantrum problems and a tendency to fall apart when things don't go his way, and Zane Nonggoor, who is likely there due to injuries with other big name players. An even more curious case is Josh Kemeny being selected as both a loose forward and possibly a winger! Well, Eddie is always full of surprises.
I take solace from the fact this is unlikely to be the exact Bill squad, though I would say that a significant number of these players are destined for Paris. Do I think this is a squad that can win? Unfortunately, no. But buggered if I won't support them the whole way! Only 75 days until the start of the tournament! Wahoo!
The Wallabies squad is:
Forwards
Allan Alaalatoa (29, ACT Brumbies, 64 tests)
Richie Arnold (32, Stade Toulousain, uncapped)
Matt Faessler (24, Queensland Reds, uncapped)
Nick Frost (23, ACT Brumbies, 9 tests)
Matt Gibbon (28, Melbourne Rebels, 5 tests)
Jed Holloway (30, NSW Waratahs, 10 tests)
Michael Hooper (co-captain) (31, NSW Waratahs, 124 tests)
Tom Hooper (22, ACT Brumbies, uncapped)
Rob Leota (26, Melbourne Rebels, 13 tests)
Fraser McReight (24, Queensland Reds, 10 tests)
Zane Nonggorr (22, Queensland Reds, uncapped)
David Porecki (30, NSW Waratahs, 10 tests)
Pete Samu (31, ACT Brumbies, 32 Tests)
Will Skelton (31, La Rochelle, 24 tests)
James Slipper (co-captain) (34, ACT Brumbies, 127 tests)
Taniela Tupou (27, Queensland Reds, 47 tests)
Jordan Uelese (26, Melbourne Rebels, 15 tests)
Rob Valetini (24, ACT Brumbies, 30 tests)
Backs
Quade Cooper (35, Kintetsu Liners, 76 tests)
Lalakai Foketi (28, NSW Waratahs, 5 tests)
Carter Gordon (22, Melbourne Rebels, uncapped)
Reece Hodge (28, Melbourne Rebels, 54 tests)
Len Ikitau (24, ACT Brumbies, 26 tests)
Marika Koroibete (30, Saitama Wild Knights, 51 Tests)
Ryan Lonergan (25, ACT Brumbies, uncapped)
Tate McDermott (24, Queensland Reds, 21 tests)
Mark Nawaqanitawase (22, NSW Waratahs, 3 tests)
Izaia Perese (26, NSW Waratahs, 3 tests)
Suliasi Vunivalu (27, Queensland Reds, 1 test)
Nic White (33, ACT Brumbies, 59 tests)
Tom Wright (26, ACT Brumbies, 23 tests)
Utilities
Ben Donaldson (23, NSW Waratahs, 2 tests)
Josh Kemeny (24, Melbourne Rebels, uncapped)
Dylan Pietsch (25, NSW Waratahs, uncapped)
Rehab group
Angus Bell (22, NSW Waratahs, 20 tests)
Langi Gleeson (21, NSW Waratahs, 3 tests)
Andrew Kellaway (27, Melbourne Rebels, 21 tests)
Samu Kerevi (29, Urayasu D-Rocks, 41 tests)
Jordan Petaia (23, Queensland Reds, 25 tests)
Matt Philip (29, Melbourne Rebels, 27 tests)
Not considered due to injury.
Max Jorgensen
Tom Robertson
Izack Rodda
Corey Toole
Train-On Squad
Forwards
Charlie Cale
Josh Canham
Pone Fa'amausili
Folau Fainga'a
Charlie Gamble
Ned Hanigan
Tom Lambert
Lachlan Lonergan
Cadeyrn Neville
Lukhan Salakaia-Loto
Blake Schoupp
Darcy Swain
Lachlan Swinton
Sam Talakai
Brad Wilkin
Harry Wilson
Backs
Lachlan Anderson
Jock Campbell
Filipo Daugunu
Issak Fines-Leleiwasa
Josh Flook
Bernard Foley
Jake Gordon
James O'Connor
Hunter Paisami
James Tuttle
Joey Walton
WALLABIES DEFEAT FIJI IN OPENING U20 GAME
The Junior Wallabies have overcome a red card and a spirited Fijian outfit to escape with a 46-37 win to open their U20 World Championship campaign.
The Australians were forced to come from behind and finished the last 27 minutes with 14 men after Western Force prop Marley Pearce was sent off for a high tackle. It allowed Fiji to take an eight-point lead with just under 20 minutes to go as they played the conditions perfectly, only for the Nathan Grey's stars to step up in the key moments.
Man-of-the-match David Vaihu was immense in the backline whilst Sevens star Darby Lancaster's superb second try put the Aussies back in front with 12 minutes to go. Waratahs duo Teddy Wilson and Jack Bowen came off the bench to help close out the victory, starting their tournament on a strong note.
The match can be watched on Stan Sports (with a few others, though weirdly not every match seems to be available). See here for Nathan's article.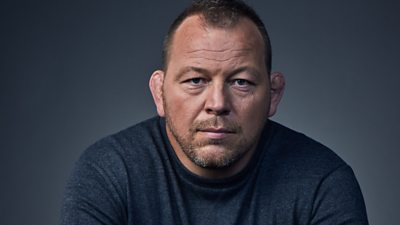 CTE CASE NOW IN COURT
A legal claim brought by more than 200 former rugby players against three of the sport's governing bodies alleging they suffered brain injuries during their careers has reached the High Court in London, according to The Guardian.
On Friday, lawyers representing 169 former professional and 66 ex-amateur sportsmen and women appeared in court for the first preliminary hearing in their claims against World Rugby, the Rugby Football Union and the Welsh Rugby Union. Lawyers for the group of players have previously alleged the governing bodies failed to take reasonable steps to protect players from injury caused by repetitive blows and that many now have permanent neurological injuries including early onset dementia, Parkinson's disease and the neurodegenerative condition chronic traumatic encephalopathy.
One thing's for certain, there are no winners in this matter. The players won't be miraculously cured, nor will the respective unions walk away scot-free. Indeed, about the only positive things to come from this will be recommendations of a safer game for future generations and the knowledge that we'll be doing what's right (not what some fu*ktard in his mum's basement things is tough) for the future of the game. I can only imagine what the NRL will face if there's ever a lawsuit brought against their game.
Well, folks, that's all I have for this fine Monday. Somehow, though, I think there's plenty of fat to chew through. Happy Monday!
CM