Greetings, G&GRs, and welcome to another Monday News!
Plenty of match-ups in Super Rugby this weekend, with the Chiefs and Ponies maintaining their unbeaten start to the season. While neither team were perfect, it's scary to see how good both could be if they get their game plans and skills together. Elsewhere, the Tarts got boshed against the Canes, the Crusaders v Blues was 'Dolemaned', the Farce got pantsed and the Reds escaped against the Drua.
Overseas, the Oirish have won the Six Nations with a Grand Slam (and with it breaks the chariot yet again), the Taffs lose to the Cheese-Eating Surrender Monkeys and the Italians cop a pretty underserved last place in the 2023 variant.
We'll have a gander at 'THAT' tackle and some thought process behind it. Then again, with KARL and I around, you all ought to know by now 😉😉😉
Finally, some late news this evening with JOC2.0 apparently close to re-signing with RA and the Reds. By his account, he's happy to start or play the mature sounding board for Lynagh 2.0. Well done, that man! If only the third amigo (not Quade) was able to do the same when given his opportunity.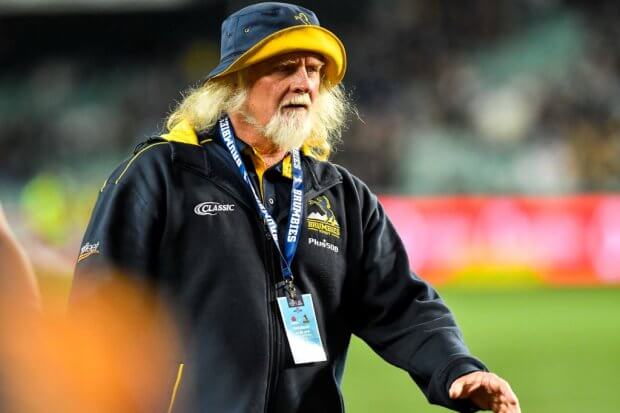 SUPER RUGBY ROUND FOUR
Canes def Tahs – match report here
Chiefs def Rebels – match report here
Crusaders def Blues – match report here
Brumbies def Moana Pasifika – match report here
Highlanders def Force – match report here
Reds def Drua – match report here
Wallabies winners: Carter Gordon, Noah Lolesio, Ryan Lonergan, Nic White, Nick Frost, Cadeyrn Neville, Andy Muirhead, Tom Wright, Max Jorgensen (the try that shocked the TMO!), Taleni Seu, Brad Wilkin, Taj Annan, Josh Flook.
Wallabies losers: Jake Gordon, Ben Donaldson, The Force, Noss Lonergan (pinged for the second week in a row with his brake foot, gotta learn, son!), Michael Hooper, Tate McDermott (because Ryan L is playing the house down)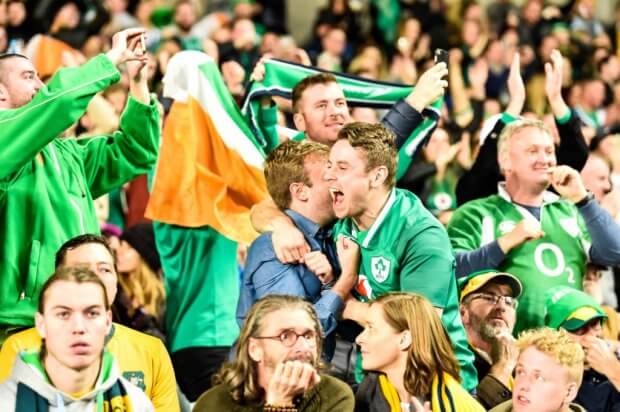 SIX NATIONS ROUND FIVE
Ireland def England – match report here
France def Wales – match report here
Scotland def Italy – match report here
In other news, Gregor Townsend has confirmed that MacTuipolotu 2.0 has indeed been contacted by interested Scottish parties.
This is an interesting article from the RugbyPass about five things the SDs ought to do to sharpen up. I liked the analogy of the 'boring' Steve Borthwick, and quickly remembered quite how badly Eddie must've riled up some of the suits in Cabbage Patch HQ to turf him in favour of the human version of Wallace. Silly Soap Dodgers!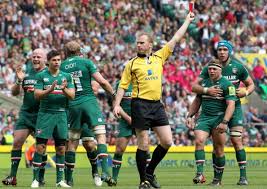 THAT TACKLE
Now, I usually read anything Paul Smith, who apparently is a former referee (never heard of him before I read articles on RugbyPass), with a bucket of salt. But, for once, he is, well, mostly, bang on the money here with regards to the Freddie Steward vino from the weekend. Enjoy!
Anyone wanting to summarise the tangle that rugby union's law makers have created in their quest to reduce the amount and severity of head injuries needs look no further than England full back Freddie Steward's sending off in Dublin.
Despite the outrage expressed on social media – including predictably loud outbursts by usual suspects Andy Goode, Austin Healey and Joe Marler, I defy anyone to work through World Rugby's head contact protocols and reach an alternative outcome.
Brian O'Driscoll delivered a rational piece of analysis along these lines during the half-time interval at the Aviva Stadium with which it was extremely hard to disagree.
Referee Jaco Peyper provided his fellow officials and the listening TV audience with a word-perfect summary of how match officials are now required to approach their evaluation of this type of incident then determine the most appropriate sanction.
"It is direct to the head with force, he has clear line of sight, he is upright, there is a high level of danger and no mitigation," he said, before waiting to hear if either touch judge or the TMO disagreed.
We have twice seen Karl Dickson intervene from the touchline in recent weeks to change the colour of the card being issued – but unfortunately for England's outstanding player of the Six Nations there was to be no such stay of execution this time and a red card duly followed.
As those who perhaps played rugby in their younger days, love watching on TV or at their local club and relish the sport's traditional values are always quick to point out there was no intent in Steward's actions. But since the law makers removed intent and replaced it with the above protocol this has no relevance, crazy though it seems.
Was he instinctively trying to protect himself against a close-quarter contact with an off-balance opponent? Probably.
Did he have time to get out of the way? Possibly not.
Was this a typical 'rugby incident' the kind of which has taken place on a regular basis since Webb Ellis had his moment in the spotlight at Rugby School? Absolutely.
But none of this matters any more to a sport which is desperately trying to protect its professional participants from the kind of health issues afflicting Steve Thompson and upwards of 200 other ex-pros and its coffers from their resulting legal action.
If you are able to find the phrase 'rugby incident' in the law book then please let me know. Referees do not have the option to deal with the majority of what were once considered unavoidable collisions as accidental no-blame collisions.
If you think this seems ludicrous in a contact sport then I am 100 per cent in agreement with you, but most of us don't have 200 cases of early-onset dementia and potential damages which could reach tens if not hundreds of millions of pounds to worry about.
The one aspect of this about which I am 100 per cent clear is that Jaco Peyper plus TMO Marius Jonker and touch judges Christophe Ridley and Ben O'Keeffe handled this situation exactly as they are instructed. When you read social media hysteria please bear this in mind.
Indeed, from Peyper's perspective the phrase which springs to mind is "don't shoot the messenger" since – as I never tired of telling players during my time refereeing – he doesn't write the laws, he just applies them.