Monday's Rugby News has coworkers shouting at each other, Karmichael Hunt back in the frame, the ARU to work with Twiggy and salary cap shenanigans.
---
[one_half last="no"]
Coworkers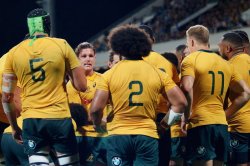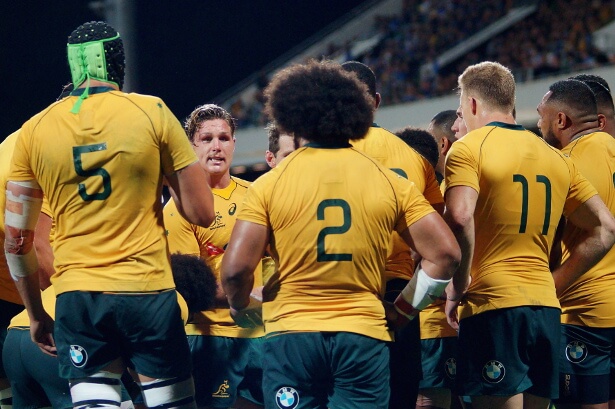 Michael Cheika, who is reputedly a fan of the old half-time spray, was not the one to deliver it on Saturday night. Rather, it was the Wallabies leadership group.
Cheika has rather gleefully told the Daily Telegraph that Michael Hooper, vice-caps Bernard Foley and Will Genia, and Kurtley Beale, got a word in before the coach had the chance to.
"It's just the stepping stones the team is going through. Last night at halftime that was just another step forward because players were very vocal about turning that around, and turning the attitude around," Cheika said, like a smitten kitten.
"The players are driving that more and more. I think that's a good step forward because when it comes from them, and they realise it, they own it and they have to change it."
Asked what was said in the dressing rooms, man of the match Foley said this.
"The guys really took ownership and knew what was going wrong and addressed it," Foley said.
"We didn't have to wait for the coaches to come in and give us the typical Cheika spray at halftime. We wanted to get on top of it and address it before anyone.
"We were able to do that at halftime and get the guys, get the focus back on track and I think what grew in that second half is the potential and the belief in this side.
"We know we can be a really quality side and really challenging and competing with the best sides in the world when we show that belief and persistence to the way we want to play. We can't just rock up and expect it there, or not show the intensity for 40 minutes and expect to be in the fight. We have to do that for 80 minutes."
Unfortunately, nothing Foley said revolved around keeping composure.
[/one_half][one_half last="yes"]
Cheika Wants Hunt
Karmichael Hunt is on the mend, and is likely to be on the burst for Brisbane City in the NRC this weekend.
The lion-looking one, who has Cheika amongst his fanboys, could possibly be back in black (gold) in South Africa, but is most likely to front-up again in Brisbane in October in the third Bledisloe.
"Karmichael will be back playing NRC probably next week," Cheika said, via rugby.com.au.
"We need him to have a game, so we might see how he goes in that first NRC game and then we'll decide whether he would maybe meet us in Argentina or if he needs another game of NRC and then another one after that before the last Bledisloe.
"We're eager for him to be back in sooner rather than later, he's got good chat, he's been in big game situations, (that) can only be of benefit to us."
Phew. Now that's out of the way, where exactly would Hunt go? There's Beale, Kuridrani, Kerevi, Hodge, Meakes…
"We'll work it out somehow, we'll make the numbers work," Cheika said.
"With Dane Haylett-Petty's absence now there's also some options opening up in the back field too but then you see the wingers coming up now.
"Marika Koroibete played well last night, Reece Hodge was outstanding and Sefa Naivalu will be back, was going to play this week NRC, so he'll probably have a run next week."
Ah crud, he's going to play Hunt as a winger.
[/one_half][one_half last="no"]
ARU to work with Forrest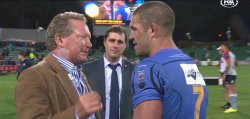 Despite the earnest prayers of conspiratorial Western Australians, the ARU is actually prepared to help out Twiggy Forrest in creating his Indo-Pacific competition.
"The ARU is making a serious commitment to work in collaboration with Andrew Forrest's team to develop the IPRC concept and will assign a small management team led by Brett Robinson to assist with the core elements of establishing the competition," said ARU chair Cameron Clyne in a statement that's hard to find on the ARU website. (All these quotes are from rugby.com.au)
"There is a significant amount of detail to work through and it is critical for ARU to be able to fully understand how it can support the IPRC and ensure it plays a constructive role in building the game across the country and producing successful Wallabies and national teams.
"We understand the urgency on getting alignment on the key issues of calendar alignment, player contracting and player eligibility, which is why we have committed ARU resources to work through these elements as soon as possible."
Clyne said the working group would also talk to people outside the group, including coaches, to try and develop the best-case scenario.
"Ultimately the most important outcome is to find a solution that creates a stronger Australian rugby.
"We will also consult with others outside the management team, including coaches, to ensure that we are working towards the best outcomes from a high performance perspective."
If Twiggysloe can get up and running, it could quite easily be a smooth exit from Super for the ARU. It would be a ready made comp for when Super expires in 2020 – with South Africa going north – and hopefully the best outcome will be back to 5 teams and big up yours to NZ.
[/one_half][one_half last="yes"]
Salary Cap Stitch Up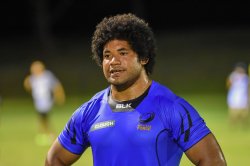 The Melbourne Rebels may have a problem on their hands, due to salary cap restrictions. If they want to pilfer the most Western Force talent, they might put them under the financial kosh.
"The Australian Rugby Union still has not made a decision on ­whether it will relax the salary cap this year in the wake of the Western Force's culling from Super Rugby, which is causing confusion for the Melbourne Rebels and angst for everyone else," reports the Australian.
"In particular, Wallabies pair Adam Coleman and Dane Haylett-Petty could pose problems. Coleman is understood to have committed to the Rebels in the event the Force goes under while Haylett-Petty is keeping his options open, but there seems no way Melbourne can sign them both without breaking the salary cap.
"There are, as well, other Force players with recent Wallabies experience on offer, with hooker Tatafu Polota-Nau, winger Curtis Rona and training squad member Billy Meakes looking to be placed."
The article also adds that a bevy of Force players will follow Force coach Dave Wessels. However, Wessels is currently deciding whether he'll move to the Rebels or stay with Twiggy's new-look Force.
Meanwhile, any salary cap change would raise the ire of the other franchises, who are always just thinking about themselves.
"At present the cap is set at $5 million but the ARU must decide whether to relax it for the 2018 ­season to allow those Perth ­players desired by the remaining four Super Rugby franchises to move without problems. Conversely, any relaxation could just apply to the Rebels alone," continues the article.
"If the Rebels were allowed to take liberties with the salary cap to take Genia on board, and then were given leave to stretch it ­further by signing Coleman and possibly Haylett-Petty, there is sure to be consternation from the other states.
"The issue has been added to the agenda for the next high performance meeting of the state directors, where no doubt the issue of the Rebels grabbing the pick of the Force squad — they have already signed Test props Tetera Faulkner and Ben Daley — will also be given a robust airing. Certainly on paper, the Rebels have vaulted from one of the least imposing rosters in Super Rugby to among the best."
[/one_half]