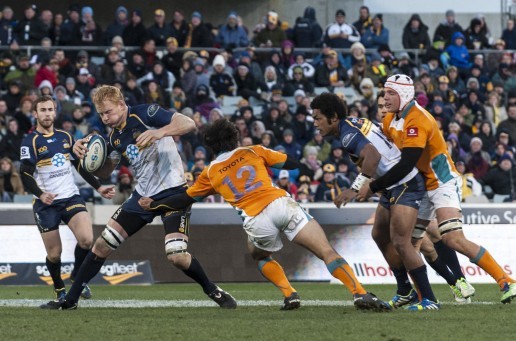 Monday's rugby news has the Brumbies confident, the Reds disappointed, financial crisis for Irish Rugby and a bitter Tongan schoolboy rivalry.    
---
Brumbies ready for finals clash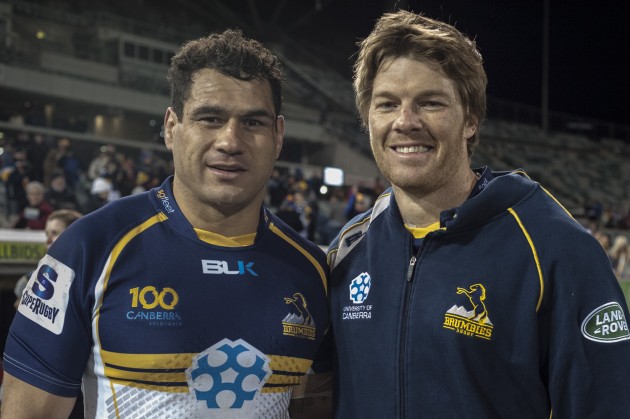 Brumbies coach Jake White has praised his team's effort during their dramatic 15-13 victory over the Cheetahs and is looking forward to the Super Rugby semi-final against three-time champions the Bulls in Pretoria next weekend. 'We have no doubt that it will be the same kind of bruising encounter but we showed when we played them here this year that we can beat them,' White said after his team's nervous finish.
While acknowledging that an away finals victory was 'a massive ask,' Brumbies legend George Smith added, 'We take a lot of confidence out of this win tonight and travelling to South Africa as a group and spending some more time together is a real plus.'
Mckenzie ends Reds reign in disappointment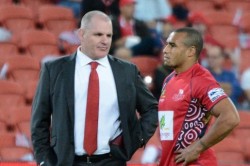 Reds coach Ewen McKenzie has finished his tenure with a resounding 38-9 loss to the Crusaders on Saturday. 'You wish there would be some fairytale but in the end there's stark reality. And the reality was the Crusaders were very good and we weren't,' Mckenzie said. The departing figurehead also lamented the Red's lack of attacking firepower, with key injuries to backs Digby Ioane, Rod Davies and Anthony Fainga'a.
The new Wallabies coach said the loss would not tarnish his memory of his Queensland stint, which featured the 2011 title and three straight finals appearances. Queensland will retain much the same roster next year but will miss Ioane (Stade Francais), Radike Samo (Japan), Jono Lance (Waratahs) and Luke Morahan (Force).
Irish Rugby in crisis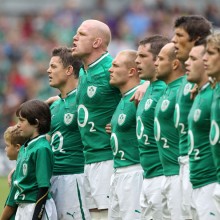 The IRFU has admitted it will have to borrow around €25 million to fund the professional game over the next six years. The IRFU has revealed a €26 million loss in projected earnings from 5 and 10-year tickets that recently went on sale. Less than half the 3,700 available tickets were sold, meaning the board only managed to make €14 million rather than an expected €40 million.
'We are just going to have to borrow to fund that cash deficit over the next six years,' said IRFU chief executive Philip Browne. Browne also confirmed the funding of all professional squads will need to be reduced. It is unknown how this will influence contract negotiations with Ireland's best players. This unfortunate news adds to the loss in income expected when the ongoing negotiations with the French and English for newly structured European competitions reaches a conclusion.
Tongan schoolboy matches marred by violence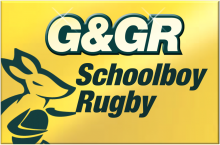 And finally, the finals of Tonga's Tongatapu Secondary School Rugby Tournament were postponed after a night of student violence ended with 147 arrests and two boys in hospital. A group of students from Tupou College  reportedly attacked a home in Tofoa occupied by a teacher and students from Tonga College. 'Everything that can be smashed has been smashed…It's a serious act of criminal damage, not just a bit of 'boys will be boys' stuff,' said Police commissioner Grant O'Fee.
There have been concerns over escalating violence between the longtime bitter rivals Tonga College, run by the Tongan government, and Tupou College, run by the Free Wesleyan Church of Tonga. The finals were postponed to an undecided date, with police fearing a renewal of violence.