Happy Monday, G&GRs, and welcome to the news for today. Firstly, a "rah rah hip hip huzzah" to my royal namesake and for the associated long weekend. I'll never say 'no' to a Monday away from the office! Secondly, it is time to bask in the glory of the 'Hand of God' in the Brumbies v Canes QF. We'll have a look into the four quarter-finals from the weekend gone, and thoughts of what might happen in the semi-finals this coming weekend, some thoughts on the fate of the UK premiership from a player perspective, Eddie's 'Cunning Plan', and JOC 2.0's season reflection.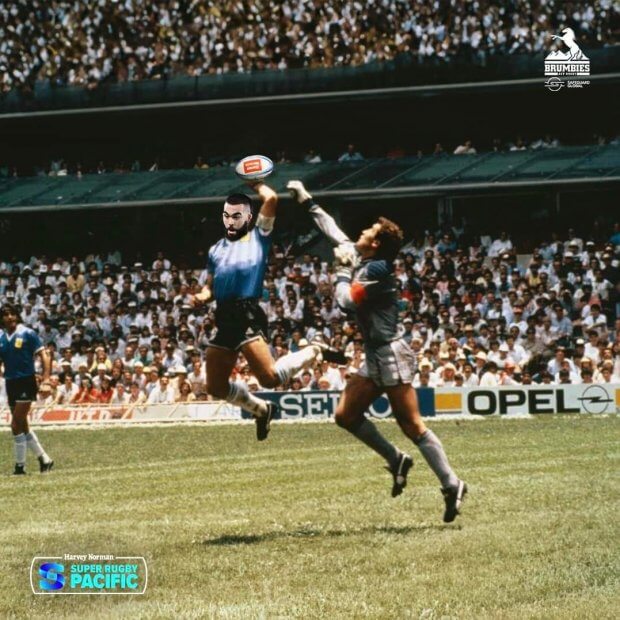 SUPER RUGBY – QUARTER FINALS
Blues def Waratahs – match report here
The Blues proved themselves to be too quick and strong in defeating a weakened Tahs lineup in what proved to be Michael Hooper's last game for the sky blues. After a quick try to open the scoring, the Tahs let in 38 unanswered points. A suspect front row that never recovered from the loss of Angus Bell early in the season meant they never had the go forward needed. With a raft of cheeky yet needed changes made to the starting lineup (fuqen thanks for the heads up there), the Tahs looked, at times, better than they have. Alas, it was the same frailties that cost them. Well played to the Blues.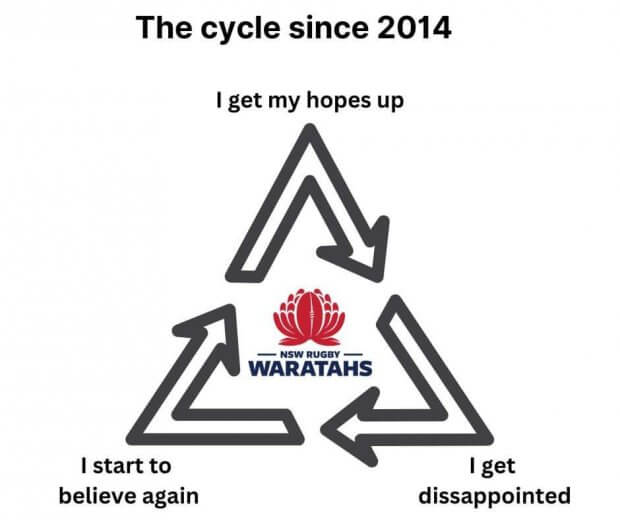 Crusaders def Drua – match report here
The only game I didn't get to watch this weekend, but the score tells me pretty much everything. Even after a cheeky punt on the Drua, their seeming lack of rugby ability outside of Fiji will hamper their progress until they can find Wonka's magic bubbles to get them on their way to consistency. To make the finals after two years is a credit, but they're a much better side than they showed. The Saders, despite a horror injury list, know how to play finals footy. Next weekend's game against the Blues will be a doozy.
Chiefs def Reds – match report here
The Reds played their second-best game of the season in what has proved to be Brad Thorn's last in charge. For about 73 minutes, they were well in this match and likely had the population of the Waikato crapping their daks. Alas, similar to the Tahs, their ability to take games by the balls and own the field proved to be their undoing. An excellent match, but, this time the Reds weren't good enough. I was mightily impressed with Lynagh 2.0b – he'll be one to watch in the U20 RWC in a few weeks time. The game will do the Chiefs well as they needed a scrap to get their heads in the game for the semi-finals.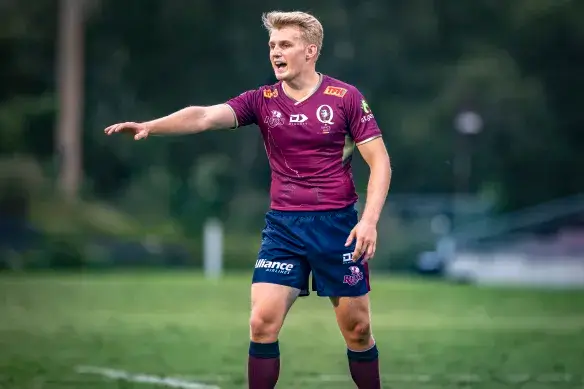 Brumbies def Hurricanes – match report here
Woaaahhh!! Now this was a game and a half. Of course, I'm delighted in the Ponies' victory, but it doesn't take away just how good the Hurricanes were either. The key part element of the Brumbies victory lies in two areas: the first was the impact of the bench, particularly the reserve front row in Schoupp, van Nek and McInerney, Ryan Lonergan and, somewhat obviously, Luke Reimer and his 'Hand of God'. Second was the ability of the Brums to isolate and reduce the impact of Ardie Savea in the first half, Dane Coles who didn't quite get up to his usual mischief, and Jordie Barrett, who had little influence on the game. It pains me to say it in some ways as I'm a big Noah fan, but JDeb had, without question, his best game of Super Rugby and might yet deserve to start next week. The Ponies' one area of work-on will be their defence. Their 'tackles' when Devan Flanders ran through them like a vindaloo after a booze up was embarrassing at the professional level.
Wallaby winners – Slipper, Frost, Valetini ('that' tackle attempt cost him some brownie points), JDeb, Ikitau, Wright, R Lonergan, Lynagh, JOC,
Wallaby losers – the Tahs. They did not acquit themselves well at all. At least the Reds went down swinging; conversely, after scoring first, they bled 38 points. Not good at all.
SEMI-FINALS
Crusaders v Blues – Friday 16th June – 5:05pm AEST
An intriguing match-up between two Kiwi heavyweights. The Saders, as we know, can never be taken lightly at the business end of the tournaments; however, I wonder if their injury toll and form might be one step too far against a side with more strike power and quality than the Drua. The Blues will be analysing the Hurricanes' performance from a fortnight or so ago to see exactly what they have to do. Either way, it ought to be a cracker of a game!
Chiefs v Brumbies – Saturday 17th June – 5:05pm AEST
With the Ponies actually fielding their best team for a few matches in a row, they'll have a significantly better chance at defeating the juggernaut that is the Chiefs side of 2023. A quiet word to some of the Reds coaches and players about what worked in their games wouldn't be the worst idea. The Chiefs are all but unstoppable and deservedly sit atop of the rest. Their ability to stay connected and composed won them the game against the Reds. My heart is still hoping for a Brumbies win, so Ponies by two!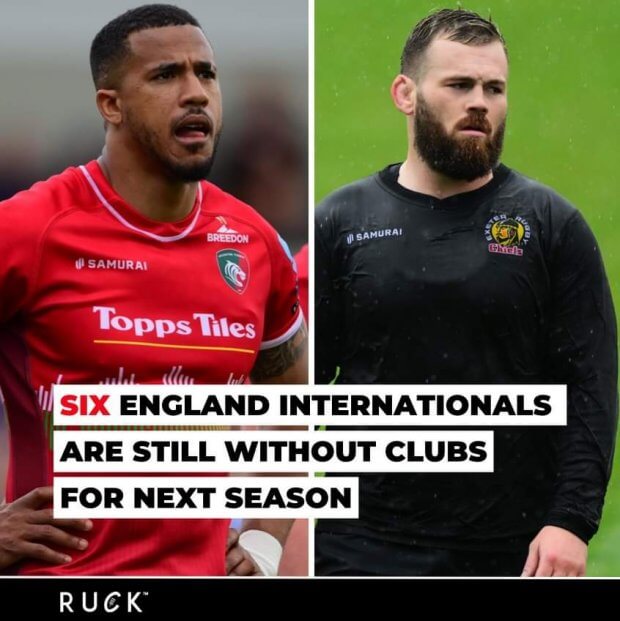 ENGLISH PREMIERSHIP
The loss of three Premiership teams (and possibly more the way it's going) is a stain on the game in England. That it was ever allowed to get to this point is a travesty, and heads should absolutely roll in this clusterfuq of epic proportions.
The benefit of this for Australia: there are now three less clubs paying good dosh to play for. In particular, with a significant player drain looming for the English side, they'll be hoping to find a home for some prized players. I wouldn't be surprised to see a significant cut in spending, particularly of the budget towards foreign players, except for the absolute best. But it does mean there are slightly fewer options for the 'club plodder' to head off, which in theory could well support the game here. The raft of re-signings continues for the Australian-based players, with others returning like LSL (who admitted to getting a rocket at Saints) helping bolster the ranks.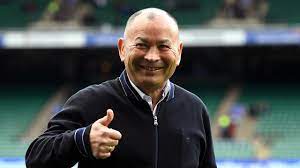 EDDIE'S CUNNING PLAN
From a post from the other site's Christy D, Eddie Jones' cunning World Cup plans are coming to the fore, with the new Wallabies coach influential in helping orchestrate a series of Barbarians fixtures that will be Australian-heavy during the World Cup.
With no third-tier competition to fall back on and almost 17,000 kilometres separating Sydney from Paris, The Roar can revel Jones has helped plan as many as six Barbarian fixtures to coincide with the World Cup.
It means that if anything happens to his 33-man World Cup squad in France, Jones will have match-ready players across the English Channel to be able to call on when injury invariably strikes.
If only there was the abovementioned domestic competition….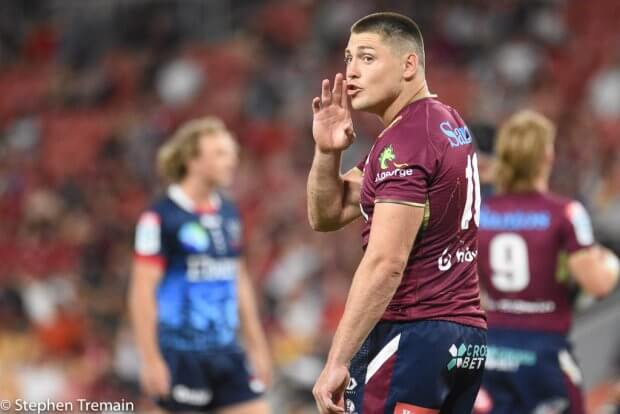 JAMES O'CONNOR 2.0'S SEASON REFLECTION
I'll leave you with the fine words of young JOC 2.0. By all means search on Instagram as it's a long one, but well worth the read. What growth this bloke has shown. Shit, I almost want to support the Reds now…
It wasn't the season I envisioned for not only myself but our team. Coming into the season late and a bit underdone due to the ankle injury reminding me that I'm no longer a spring chicken. To build a solid foundation takes time and you're only ready when you're ready. It took a lot of patience and I'm not going to lie I had a lot of doubts. With only a week before round 1 kicked off I was still only able to train for 30 minutes at game intensity before I'd have to hobble off the field. I have so much gratitude for our medical team who continued to inspire confidence in me even when I was close to throwing my toys out of the pram from not understanding why this was happening to me.

But then it changed, my wife helped me understand that this was happening 'for me' not 'to me'. This small mindset shift was everything. I surrendered my idea of this perfect season, of playing the best footy of my life for the Reds, dancing across the field and masterminding beautiful attacking rugby. Which would force my way back into the Wallabies. A phoenix rising from the ashes again. This was not to be. As always the universe gives you exactly what you need to grow, and for me this season it wasn't about flair, it was rolling my sleeves up and throwing my body into contact in a way I hadn't done in years.

And as much as it confused me at the time, i kept my faith, even when I was moved from the position I believed I had made my own. I became the support act again. And damn, I've never been so fulfilled. Not only watching Lawson and Tom shine, but getting to share that with them. I had forgotten just how much I love that battle in tight, carrying the ball into a brick wall when needed by your team. Chopping the biggest ball runners on the field time and time again. Chasing kicks and controlling the defence line. The extra space out wide and the chance to use my feet and evade in a way I hadn't for a while was a bonus. It was definitely not the season I envisioned when I lay in my hospital bed last year after the ankle surgery. But it was the perfect chance for me to step up and grow in many new ways.
Slowly building each week, just as my ankle slowly built with me, from 15mins off the bench in round 2, to 30 to a half, then 60 & finally 80 minutes. And by the end allowing me to do things I hadn't done for a decade.
From a team perspective it wasn't our most graceful season either. We lacked cohesion and detail to begin with, but slowly built together and found a way of playing that we are proud of. Leaving it all out on the field Saturday against a very good Chiefs team.
We will be much better for this season, just as I know I am.
I love this team; I love these men and I love the pride we have in this jersey.
Thanks for all the support this season @redsrugby faithfuls. Watch this space, I promise you next season in the maroon is going to be special.