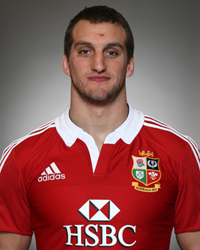 Today I'm going to look at the likely backrow and halves combinations for the Lions and Wallabies.
The starting point in this part is three players who I feel are absolute certainties to start the Brisbane test for the Lions, barring injuries in the lead up matches of course. They are the Welsh pair of Sam Warburton and Mike Phillips and Johnny Sexton (Ireland).
Unless Warburton's form is poor in the lead up matches I can't see the captain not starting in at least the first test, even if the form of others is better. In preparing this series of articles I've watched most of Wales matches since 2010 and Warburton's form in 2013 was not as poor as you may have heard – having said that he wasn't outstanding and he got injured in the Six Nations which gave Justin Tipuric (Wales) the chance to shine, which he took very well.
If there was any doubt in Warren Gatland's mind that Warburton wasn't an automatic starter in the first test of this Lions series I doubt he would have selected him as captain. Gatland has also been quoted since the squad was announced praising the way Warburton manages referees and that will be an important factor in what I expect will be tight test matches.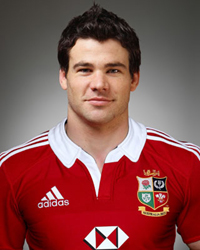 Warburton is a genuine open side flanker – he's good at the breakdown and also offers some good running options in attack. He's 1.88m tall and is a front line jumping option at the lineout and has been used by Wales in this role.
There has been discussion regarding the possibility of Warburton playing blindside flanker with Tipuric playing openside flanker as they did so successfully in the last match of this year's Six Nations against England. That may happen later in matches if Tipuric is on the bench but I'm sure Gatland will want a bigger body starting at blindside flanker.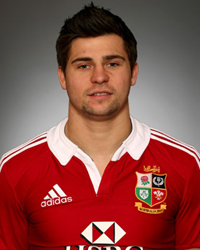 Phillips is a quality scrum half who can also play like another backrower which will be a real asset in tight matches. He also played in all three tests on the Lions 2009 tour so has an edge in the experience stakes over Ben Youngs (England) and Conor Murray (Ireland). The criticism you sometimes see regarding Phillips is that his delivery from the base of the ruck is slow and he is not that good at sniping. That may be the case from time to time but overall I don't see that as the case. In particular, when he does choose to run he is a strong man who is hard to tackle. He also has a good box kick which I'm sure will get plenty of use. I expect Youngs will be the backup for the first test and when he comes on he will provide plenty of threats against tiring defenders.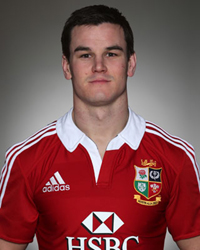 The Lions have only chosen two fly halves, although there is speculation that Johnny Wilkinson (England) could join the touring party later once his French club commitments have concluded. In the meantime the choice is between Sexton and Owen Farrell (England). Farrell is a solid player but his inexperience means Sexton will start with Farrell on the bench.
Sexton is primarily a ball distributor and organiser – he is not a player that takes the ball to the line often, preferring to give the ball early to his outside supports and then get himself in position to run the next phase. He appears quite composed and is very good at kicking the ball in behind the opposition to play a territory game. He also is really good at putting up the high ball to challenge the opposition back three and is a good goal kicker. Farrell has shown this season that he is an exceptional goal kicker so the Wallabies will have to be careful with their discipline late in matches with Farrell on the field.
With Warburton starting at openside flanker the blindside flanker and number eight will come from five other backrowers in the Lions squad (ignoring Tipuric for these positions).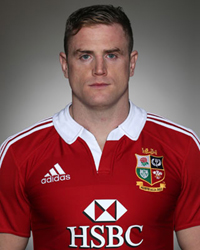 At number eight the choice will be between Toby Faletau (Wales) and Jamie Heaslip (Ireland). Faletau is the less experienced of the two having played 26 tests for Wales since 2011. Heaslip has played 57 tests for Ireland since 2006 and 3 for the Lions – he became the Irish captain this year.
Faletau plays a little wider in attack than Heaslip who stays tighter and has a higher work rate. Whilst Faletau is strong in contact I think Heaslip is the more physical of the two, particularly at the breakdown.
There may be a view that Faletau will be selected as part of the Welsh heart of the team but Heaslip's experience, particularly on the 2009 Lions tour where he started all three tests at number eight will be invaluable and I expect him to get the nod.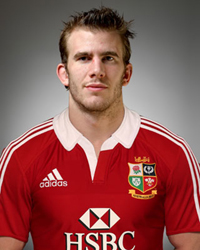 The candidates for the blindside flanker position will be Tom Croft (England), Dan Lydiate (Wales) and Sean O'Brien (Ireland). O'Brien has the versatility to play all three backrow positions and is a proven performer but I think the choice will be narrowed to either Croft or Lydiate, primarily as they both have a bit of a height advantage over O'Brien, which is something you want in a number six.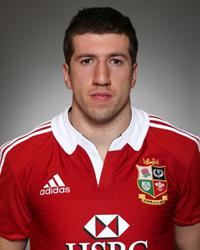 Lydiate has not played a lot of rugby in the last twelve months due to injuries. In that same period Croft's form was not great but he has run into form in the last couple of months. Croft is the more experienced of the two and that experience included playing in all three Lions tests in 2009. Both are front line jumping options at the lineout.
I think Croft offers more in attack and can be a real threat out a little wider and the combination Croft developed with Heaslip at number eight in the 2009 Lions tests will also mean that Croft gets the nod.
With Alun Wyn Jones on the bench covering lock and blindside flanker I think Gatland will have the flexibility to select Tipuric for the remaining forward bench spot so he can bring on a specialist openside flanker late in the game to counter the Wallabies duo of Liam Gill and Michael Hooper. O'Brien is the biggest competition for this bench spot.
I expect the following selections:
6. Tom Croft
7. Sam Warburton (captain)
8. Jamie Heaslip
9. Mike Phillips
10. Johnny Sexton
20. Justin Tipuric
21. Ben Youngs
22. Owen Farrell
Watch the video below for some examples of what I think we can expect from my predicted Lions choices in these positions, and then read how I think the Wallabies can counter these threats on page 2.