How Will The Wallabies Deal With These Threats?
Palu Or Not?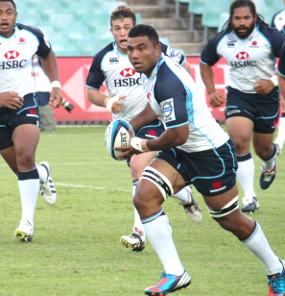 I'll start at the back of the Wallaby scrum with the selection choices being Wycliff Palu, Scott Higginbotham and Ben Mowen. There are questions regarding Palu but they are not about what he's capable of – at his best he can make a big impact on any match – he can be a strong ball runner and he's a bloke you'd like to avoid being hit by when he's in defence.
The questions are; whether he can still have the impact he used to; and whether he he can only effective for a 40-50 minute period meaning a player has to be carried on the bench to replace him. His form with the Waratahs has been reasonable in 2013 and his work rate has been better than in the past few years but he has not been the impact player we all know he can be. In my opinion his form does not warrant selection ahead of Higginbotham or Mowen.
Whilst Higginbotham and Mowen are both capable of filling this role and have been playing better than Palu in Super Rugby, Robbie Deans has shown time and time again that even if he's not playing all that well, Palu will be selected – it doesn't matter how many ways anyone tries to make a case for not selecting Palu, I can't see that happening.
Palu is a backup line out jumping option but I suggest he would be best used as the mid-field partner for Sitaleki Timani from the Wallabies five man lineouts.
Gill or Hooper?
With the unfortunate injury to George Smith it's unlikely he'll be available until the third test at the earliest. Whether or not he should be in contention for selection if he's fit for that test is a question I'm not going to discuss here as I want to focus on the teams for the first test.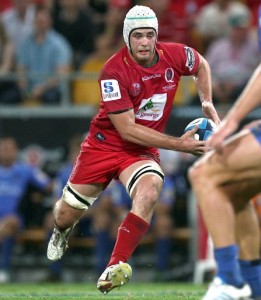 The choice as Wallabies openside flanker will be between Liam Gill and Michael Hooper. First, let me deal with the question of whether the Wallabies could even consider starting Gill and Hooper together with one of them at blindside flanker. With Timani and Palu starting the Wallabies will only be able to field two front line jumpers in the lineout if the player selected at blindside flanker is a front line jumper. Neither Gill nor Hooper are that – I don't even consider Hooper as a test standard backup option although Gill is a good backup option. The lineout simply can't be compromised any further than it already will be so only one of Gill or Hooper can start. The Lions could use this option as Warburton is one of five front line jumpers they will have.
Regardless of which player starts I expect the Wallabies will look to finish the tests with both of them on the field. Who should start turns on how you perceive the matches will be played – if the matches will come down to a close, tight slog where defence and controlling the breakdown are the most important, I'd start with Gill. If the Wallabies will be trying to play some more open rugby, I'd select Hooper. The beauty with Smith is that he is a blend of both Gill and Hooper and would have given the Wallabies a massive advantage in the battle of the backrow.
With Gill starting, Hooper would be the ideal player to come on when there may be some defenders tiring. I also think that Gill would be the best of the Wallabies backup lineout jumpers. With two front line jumpers plus Gill in the lineout Timani and Palu could play in mid-field as I suggested above and this would provide a better balance in attack.
However I think Robbie Deans will select Hooper to start based on his great form for the Wallabies in 2012. This will mean he'll join Timani in mid-field off the short lineouts with Palu required in the lineouts as the third jumper.
Higgers' Form Will Count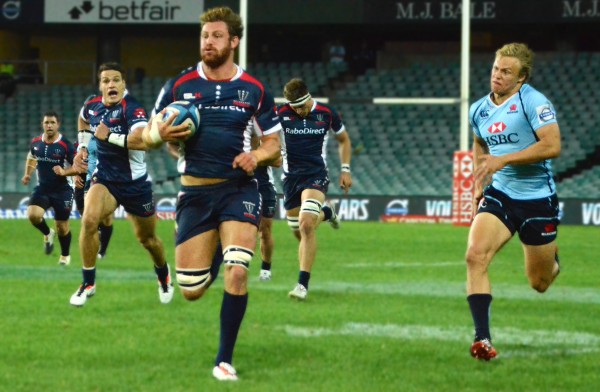 With Palu starting I think the Wallabies blindside flanker will have to move to number eight at some point midway through the second half as Palu tires. So the player selected will have to be adept at playing at number six and eight, will have to be a front line jumping option and may have to call the lineouts. They will also have to be the forward in the Wallaby pack with some creativity to exploit any opportunities that may arise.
With one of the Wallabies bench spots taken by an openside flanker and Dave Dennis on the bench covering both lock and blindside flanker the choice to start at number six comes down to Higginbotham or Mowen. They can both play six or eight, both are front line jumping options and both are in good form. Mowen is the only one of the two regularly calling lineouts and he has shown he's a good caller – Higginbotham is the better attacking option of the two.
I would actually start with Mowen at eight and Higginbotham at six but with Palu locked in at eight, I expect Deans will start with Higginbotham as he has the experience that Deans wants and is in career best form, outshining Mowen in the last month of Super Rugby. As a result Mowen won't be in the first test squad.
The problem with these selections goes back to who will call the lineouts. I have seen both James Horwill and Higginbotham call lineouts and they are both good callers, although they are not regular callers. Horwill is the more experienced caller and it is for this reason that I am starting to think Will Genia will be made captain to free up Horwill, which I think would be a decision made for the wrong reasons. Alternatively Horwill may have to carry the responsibility of both jobs, which is not ideal.
Can Genia Play All 240 Minutes?
At halfback, Genia is a certainty and provides the Wallabies with a real advantage over the Lions. However, for him to operate at his best the Wallabies must get into the breakdown early to ensure quick, clean ball is available. Nic White should be the reserve halfback based on form and commitment to Australian rugby, however it appears that Luke Burgess may well get that role.
Burgess is a capable halfback but I never considered him a test quality halfback when he played for the Wallabies. I've watched him playing in France and he's not become much better in his time away – it's no surprise that he's only been able to secure a bench role for Toulouse. I think that if he arrives back in Australia and is parachuted on to the Wallaby bench it will be a disgrace and a real kick in the teeth for White. With Burgess having played only limited time off the bench for Toulouse recently and not being selected in the initial squad for Combined Country to play against the Lions he may not even play a match before being selected.
There Will Be No Quade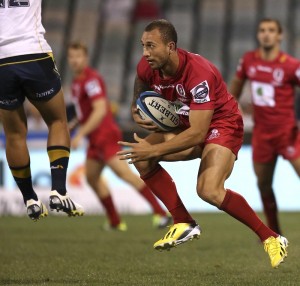 With the omission of Quade Cooper from the initial Wallabies squad I'll be very surprised if he even makes the wider squad, let alone starts at number ten in the first test. In the Reds match against the Stormers on the weekend Cooper continued to play a higher risk game in attack than it appears Deans wants to see so it doesn't appear Cooper is inclined to play more conservatively to please Deans.
Deans has made it clear that James O'Connor will start in the flyhalf role. His role will be to challenge the line directly, distribute the ball early to the runner outside him or to kick for field position. O'Connor will handle all of these roles reasonably well – I believe his best position is flyhalf and have been saying that since early 2011 when he first played flyhalf for the Force. I also said earlier this year that I thought he would be the Wallabies flyhalf. I started to think Berrick Barnes might have done enough to get the role but am not surprised O'Connor has been anointed.
I have made my view clear that Quade Cooper should have been the Wallabies flyhalf but have been saying for some time that he wouldn't be selected so was not surprised at his omission.
I think Barnes and / or Christian Lealiifano will be the backup flyhalf depending on whether they win a starting spot somewhere in the centres or the back three.
Tomorrow I'll be looking at the centres and how the Lions may attack wide of the ruck.