LIONS SURGE LEAVES BULLS WANTING
Devonport Bulls squandered a magnificent first half performance through indiscipline to be run down 20-17 by Hobart Lions in difficult windy conditions at Rugby Park on Saturday, with the result costing them the Tasmanian Rugby premiership lead.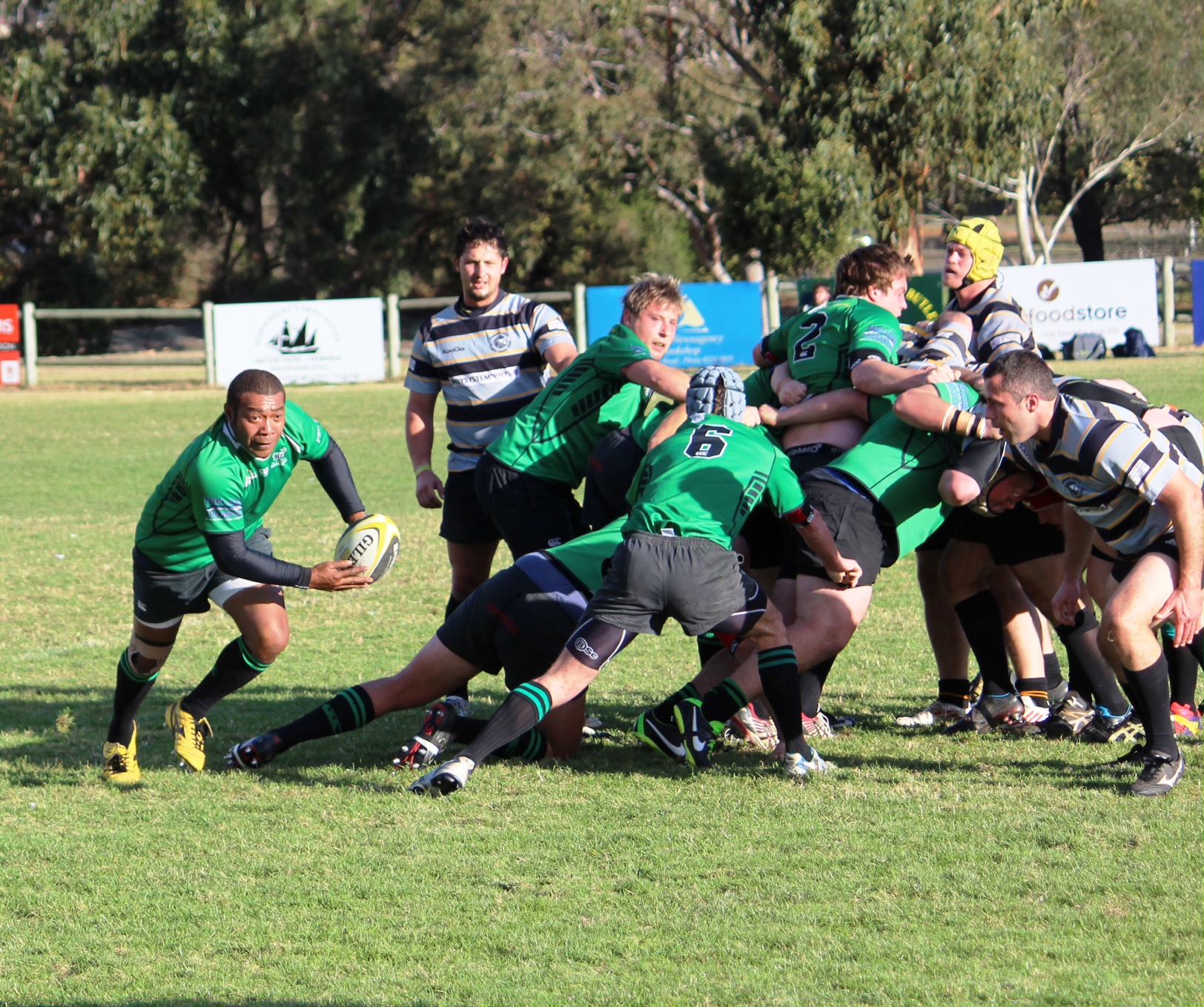 The Bulls trailed only 8-7 at half-time and led until a minute from time after a fine 40 metre try from Mark Meo following another from Courtney Harris and accurate goal-kicking from Connor Mack, but their best efforts were eroded by a procession of penalties throughout the second half, the Lions taking full toll with tries to Doug McBirnie, Ned Schesne and Jon Clack and sealing the issue.
Bulls coach Derik Joubert was clearly frustrated by the lack of return but commended the efforts of Shaun Puke, Luke Bryan and Alex Rimmer. Both teams fielded a number of younger players who will benefit from the stern test of nerve and fitness under trying conditions.
Launceston Bees carried northern Tasmanian Rugby standards well to stun hosts University with three early tries to willing Number 8 Criff Toupau and were never headed in winning 43-19. Gerry Kyela and Harley Lyons were also outstanding in a wholehearted Launceston team effort. 'I feel our boys neutralised University's halves and that made a huge difference', said Bees coach Ray Burgess.
Skipper Brady Gower was again best for Uni who scored fine individual tries via Saul Lopa, Charlie Blount and Nick Schmidt but were out-enthused by a Launceston performance that showed a healthy recovery from last weekend.
In contrast, AMC Vikings fell 41-5 to Glenorchy Stags with barely a whimper at Eady Street, being held scoreless until the last minute. Jack Hause, Sonny Scott and Tim McDonald showed good moments for the Vikings but skipper Hugh Kanaley was scathing in his assessment of the team's attitude to training this week, attributing the result to inadequate preparation and focus. Dan Aualiitia, Chris Harwood and Glen Mullaney performed mightily for the Stags throughout the match.
Burnie Emus completed a frustrating day for the north with a heartbreaking lack of finish costing them several try-scoring opportunities against Harlequins, who only fielded 14 men but won 17-12 in blustery conditions. Outstanding Emus skipper Brett Bentley was disappointed at his team's inability to put the visitors away but praised the performances of Travis Hall and Eathan Scotland. Best for the winners Quins were Dave Woulleman, Paulo Pua and Pat Schramm.
Taroona Penguins regained top ranking in beating Eastern Suburbs Roosters 47-12, after leading 40-0 shortly after half-time and punishing Easts continually with powerful edge running from James Holman, Sam Groves and Rhys Watts and great goal-kicking. The Roosters then seized territorial dominance for the rest of the match as Taroona leaked penalties, but could only cross the try-line twice, despite great output from Marc Whitfield, Jon Elliott and Rob Casboult.
Scores round 6:
Hobart Lions 20 def Devonport 17
Launceston 43 def University 19
Glenorchy 41 def AMC Vikings 5
Harlequins 17 def Burnie 12
Taroona 47 def Eastern Suburbs 12
Ladder after round 6:
| | |
| --- | --- |
| Taroona | 25 |
| Harlequins | 25 |
| Devonport | 22 |
| Launceston | 15 |
| AMC Vikings | 14 |
| University | 13 |
| Hobart Lions | 13 |
| Glenorchy | 12 |
| Eastern Suburbs | 11 |
| Burnie | 6 |