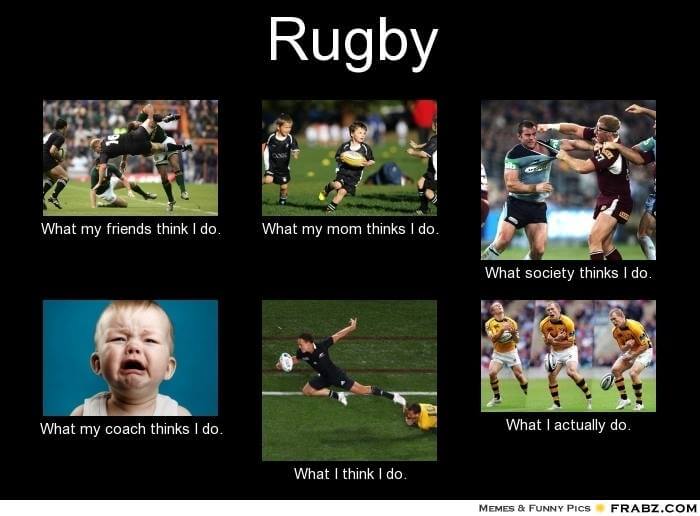 Welcome fellow supporters of all things rugby. Today we put aside the disappointments or salutations of last week and look with anticipation into the games coming up this weekend. Our focus once again goes to the future as we dream of glory for the teams we support.
Not something magical: Wallabies coach's dig at All Blacks as he eyes two-decade Bledisloe boilover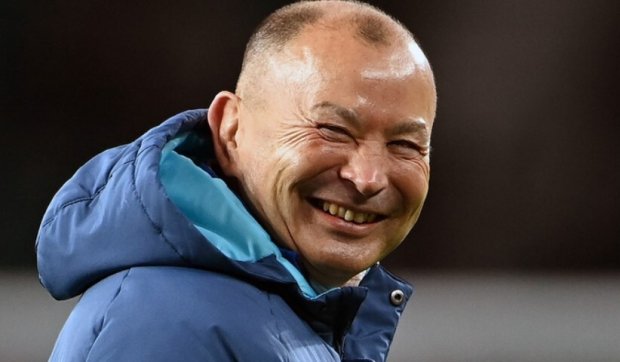 In another media talk where Jones will raise the hopes of rugby supporters here, and is saying the things they all want to hear, he's talking up the Bledisloe match in Melbourne.
Like every coach and player everywhere he suggests the hype around the All Blacks superiority is unwarranted. "We've got plenty of talent in Australia with plenty of good players, there's not something magical between Australia and New Zealand," Jones said. "The Tasman Sea – it doesn't create supermen on one side, and on the other side there's people who are going to get beaten."
With a 2-1 record at the MCG against NZ, "the only place in the world we've got this record," Jones said it's a great place to play the game. Challenging Victoria to use this as a dress rehearsal for their RWC quest in 2027, Jones wants a high pressure match saying that the cauldron like atmosphere he's anticipating will serve the Wallabies well in their preparation for the RWC later in the year.
To be honest I love the talk Jones brings to the game, he certainly has raised both expectations and the profile since he took over after Dave Rennie was sacked. I actually agree with him in that there isn't anything special about the All Blacks and on their day with everything going right other teams can win. It's just that the ABs do have this huge record for a reason. Not all of it is due to poor refereeing and getting the run of the green, regardless of what so many people supporting the losers seem to think. The ABs will always have belief, a higher level of individual skill in almost every position (not just one or two) in the team and players who can go to the next level when required. Really looking forward to seeing what Jones brings to the table when he has to actually do something other than talk.
Quade Cooper and others still on track for RWC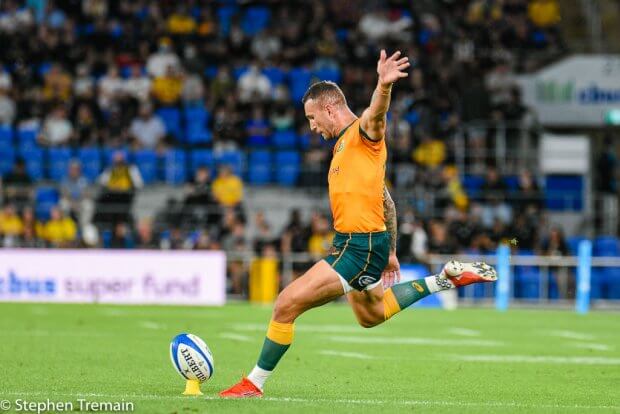 According to Stuff here Eddie Jones has checked in on players in Japan and has said Cooper is still on target for the Rugby World Cup. He's likely to play in the Japan relegation/promotion matches that are coming up. "He's due to play in a couple of weeks…and everything's on song. He's progressing really nicely" said Jones
Kerevi is also due to turn out for his club in the semi finals and both Matt Philip and Rob Leota are set to return before the end of the Super Rugby season. "We have a number of players coming back which is really promising" said Jones. One who is still on the outer is Rory Arnold and Jones continued his dismissal of him and his decision to stay. After his earlier comments about Arnold working on on the factory line at Hino he dismissed talking to him on this trip saying "I didn't go into any mahjong clubs….I can't play him if he's playing mahjong"
Now while I get where Jones is coming from in not considering Arnold because he's not playing rugby at the moment I find his comments a bit out of place and demeaning to a guy who actually gave a lot to rugby here in Australia. While I'm looking forward to seeing how the Wallabies turn out, this sort of poor behaviour does keep me from having a lot of faith in Jones being able to set up a long term dynasty. His poor form in the later years with England when he didn't have any legacy from his predecessor and now this sort of childish behaviour does worry me.
NSW Waratahs chase momentum not test spots against Reds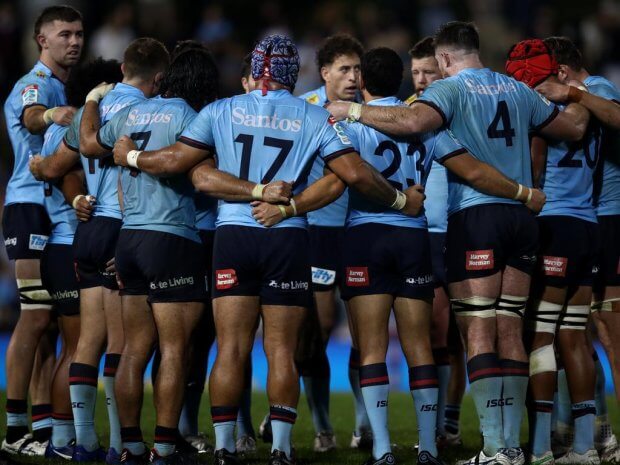 In a post here at rugby.com.au "Momentum" appears to be the new buzzword that will take the Waratahs from also ran to glory. Conscious of not yet being able to string two wins together in the opening nine rounds of the competition, they are back in the top 8 (of a 12 team competition) after their first win against a NZ team this season.
While the escape against the Highlanders after a thumping the week before at the hands of the Blues is hardly carrying "momentum" into Saturday's derby against the Queensland Reds, it would be nice to keep moving in the right direction. As Dave Porecki so eloquently says "We're looking forward to a good performance against a quality outfit at their home. It's going to be tough. They're coming off a good performance as well. Their back row is pretty strong, they work together as a team, they work hard for each other, have a good defensive system, so it's a challenge for us. But what better way to bind a group than having a tough challenge like this away from home." Being that the Reds are in sixth place and the Waratahs in seventh place I'm not sure there is actually that much between them and if the last "tough challenges" against the teams they've lost to haven't yet bound the Tahs together, then I'm not sure what this one game will do.
What will be interesting is the individual battles. Porecki appears to be No.1 or No.2 in the national pecking order but isn't getting caught up in the hype. "I don't go into games thinking I need to play well because of the Wallabies." He said "I just go into games thinking I want to play well for my team, if that gets you into the Wallabies frame, then it gets you into the Wallabies frame." I certainly think this game will answer some questions about different players who are competing for Wallaby positions. The real issue though is will Eddie Jones care? his selections at England didn't seem to have any bearing on club play and I think he has already made up his mind on most positions anyway.
'Right time to move on': Marinos resigns amid strained relationship with McLennan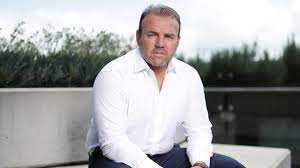 In SMH Tom Decent writes here of the strain between Marinois and McLennan which has led to Marinos resigning 4 months short of the RWC tournament. The article itself is big on innuendo but very light on any facts leading to this claim, but apparently sources with knowledge of the situation, speaking on the condition of anonymity, said that Marinos and McLennan had not seen eye-to-eye for some time in a work capacity. While the pair sat side-by-side last week announcing the $8.2M profit for 2022 there have been whispers that the pair have not been seeing eye-to-eye for some time.
The uneasy CEO/chairman relationship was no secret in rugby circles, with multiple sources confirming to Decent that it contributed to Marinos' decision to leave his role.
Christy Doran in a scathing report on "That other site" says Marinos was remembered as the invisible man during his 5 year reign as Super Rugby boss, a theme that continued during his years as Rugby Australia's boss. While he inherited a basket case of a competition, he was unable to turn the ship around and despite his best intentions, he contributed to the irrelevance of the competition.
Some pretty damning reports and not having any cards in the game I have no idea on the accuracy or otherwise of these reports. I did always feel that he only applied for the job because he missed out on the World Rugby position and I never thought he'd done well enough with Super Rugby to make a huge difference here. However, good luck for the future and let's see how Phil Waugh or Phil Kearns goes in his place.