Happy Thursday Comrades. We are in that wonderful place in the RWC cycle before a ball is kicked where hope and expectation are about to meet reality. At least we don't feel like the English.
The real news starts next week with a team of guys and girls putting together a substantial RWC coverage. If you want to assist please reach out.
As always this is a fan run site and any contribution is always welcome feel free to reach out to me at happyman@greenandgoldrugby.com.au be it with an article an idea or an opinion piece. Always remember this is a broad church so feel free to express your opinion as long as you are not some sweaty cellar-based troll your opinion and diversity is welcome.
Doping in rugby it just has to be a wider problem than this.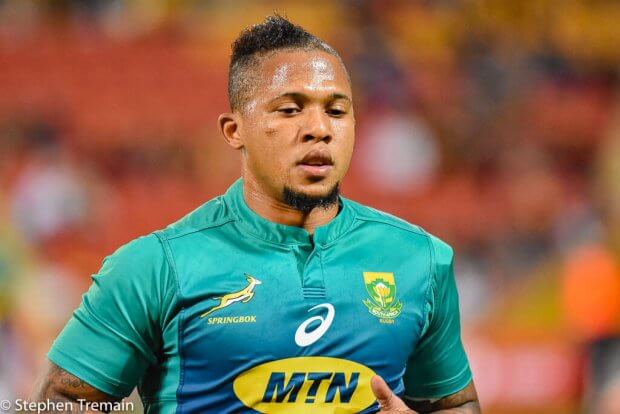 News that slipped under the radar this week was the positive tests by two players, a South African and a Welsh player, respectively. Links to both are Here Elton Jantjies and Here Rhys Webb. It does seem surreal that the smallest South African gets done. 
Personally, I believe that the game is played currently contributes to the huge sizes of the players and IMHO reducing the number of replacements that can be made will reduce these sizes.
There are many factors that contribute to players just taking PED (Performance Enhancing Drugs) but the main contributor in Rugby has to be coaches and fans just saying he is too small to play the position.
Tom Hooper: The Bruising Brumby out to reignite the golden years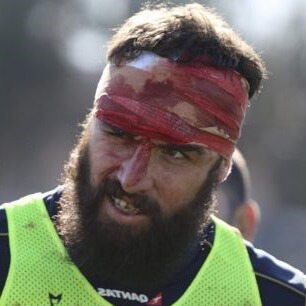 From Pravda
One of the brighter spots in a average year for the Wallabies is the emergence of Tom Hooper. I must admit he does have a bit of the Fardy about him. Six has been a tough position for Australian rugby as it is the position that most mirrors rlite forwards and the economics suggests that it is easier and more lucrative to go that way.
Brumbies and Wallabies flanker Tom Hooper is looking at the World Cup as the perfect platform for the next generation of stars to begin their revitalisation of Australian rugby. Hooper represents a new era for the Wallabies, earmarked as a key piece of the backrow of the future. 25 of the 33 layer squad are heading to their first World Cup, while 14, including Hooper, have made their debut in the past 18 months.
The current group of Wallabies are well aware of the past, although it's before their time. Instead of memories of 1991 and 1999, it's a case of near but not close enough such as the 2015 World Cup Final and a two-decade Bledisloe drought. It serves as fuel for Hooper and the Wallabies, particularly after their own lean start. "We're a really tight-knit group because we're all young bucks and we've all got something to prove," Hooper said to Rugby.com.au before departing to France
The Wallabies have had a conveyor belt of world-class sevens in the 21st century but the blindside position has been less secure. In the past, it has seen opensides or number eights shift as coaches adopt a 'pick your best players regardless of position' policy, evident by the 'Pooper' combination at the last Rugby World Cup. It's not since Scott Fardy in 2015 has there been an established six command the position. Five people were used in 2022 before Hooper started in the first Test of 2023 against the Springboks.
Every kid dreams of the moment they pull on the gold jersey but the 22-year-old's was more a nightmare, forced off with a shoulder injury after just 30 minutes. "It was a tough one to debut like this…it's a dream come true but it's not always a fairytale," he concedes. "It wasn't the fairytale start but so far I'm just really stoked with being able to play the Bledisloe games and being on the plane to France tomorrow, it's a great turnaround. I had a similar injury in the semi last year so I knew it wasn't quite as bad as that one, it was more on the day I couldn't really perform at the best of my ability. I was disappointed about the night itself but I was always optimistic that my shoulder would be good and the S&C guys gave me a flogging the next week so I was ready to go for the Bledisloe."
Hooper got himself back into the starting side, although found himself moved to openside for the opening Bledisloe. However, six seems to be home for now under coach Eddie Jones, forming a solid unit with Fraser McReight and Rob Valetini. Versatility is a value recognised by Hooper, able to cover the second and back row, even though it comes from a simplistic place for the Brumby. " I just like playing footy," he remarked.
With his dream now a reality, Hooper was ready to pay back the belief shown in him by those close to him and create a legacy for the next generation to come. "We're really keen to bring those golden years back, that's our driving force behind all the young bucks making sure that we're putting our best foot forward for Australian Rugby," he added.
Fortescue Premier Grade Grand Final Preview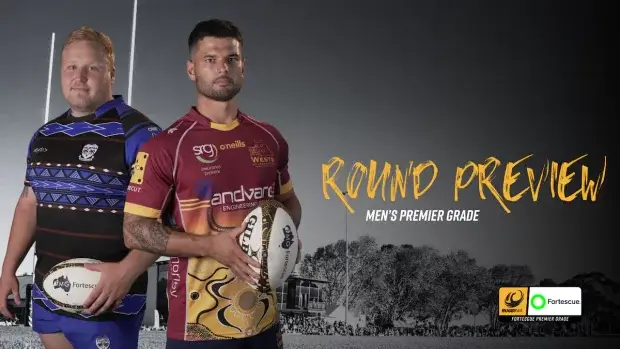 Courtesy of Rugby WA Media who do a good job.
After 21 games and five months of blood, toil, sweat and tears the Fortescue Premier Grade season comes down to the winner takes all Grand Final on Saturday.
Fittingly, the top two sides from the regular season, Palmyra and Wests Scarborough, will face off in the blockbuster clash. Defending premiers Wests Scarborough are looking for back-to-back titles while minor premiers Palmyra hope to break a 32-year premiership drought.
Scoring machine Palmyra go into the game as favourites having finished the regular season with a huge 480 points for and against difference and 12 bonus points to seal the minor premiership. They also have the advantage of playing in front of their home crowd at Tompkins Park.
Both sides came through their semi-final wins unscathed – Palmyra 37-7 over Associates and Wests in a comeback to sneak home 23-20 against UWA
Good luck to both teams.
Brothers claim classic Grand Final win over Wests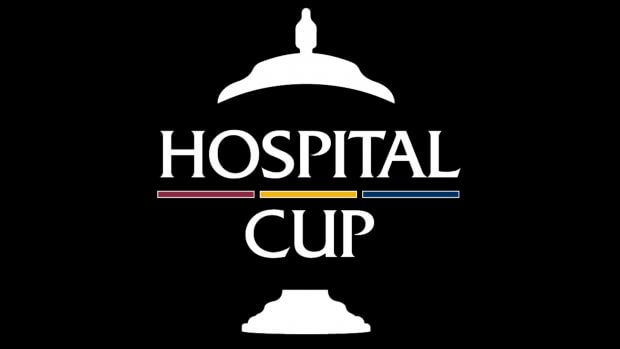 From Pravda
I admit I picked it the other way but in what was a good game of rugby Brothers got home over Wests in the Brisbane grand final on the back of their returning Super players. Brothers finished fourth on the ladder and stormed home late in the season to take the grand final by two points in a game that had several high impact moments with Wests being ruled to have been held up over the line in the last play.
Congrats to the Brothers club.
Vale Ian 'Camo' Cameron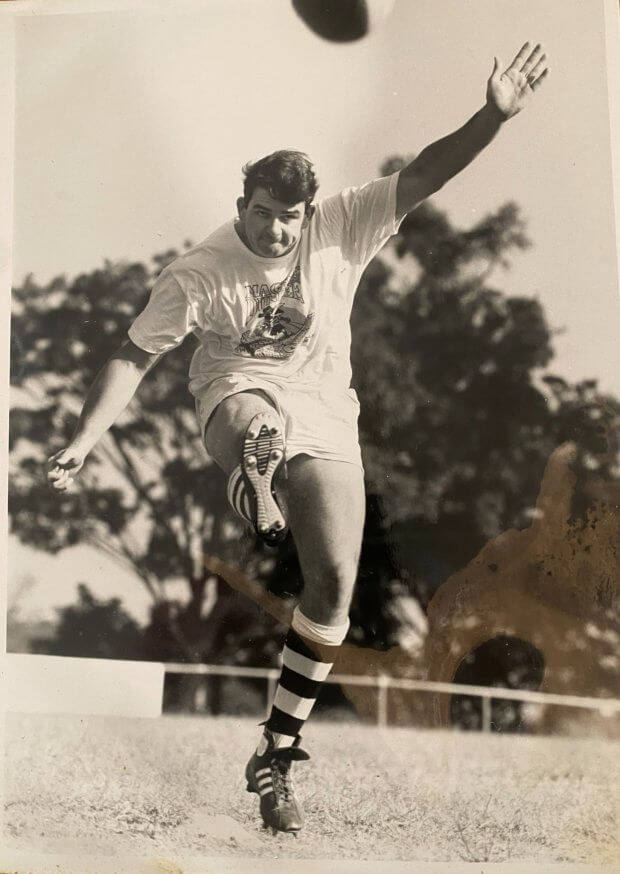 Most people in the Brisbane rugby scene will know of Camo. His sudden passing in the last week has been a shock to the wider rugby community and his club Souths also.
He was a Souths junior and senior player, a senior coach, life member, club president and long-time committee member who gave countless hours to the club and the Souths community. 
Camo was the epitome of the modern-day community policeman. He lived his life at work and in our community with his personal values and characteristics that extended his professional commitment to "Serve and Protect"
Next Week we will be in full Rugby World Cup Mode. I for one cannot wait.