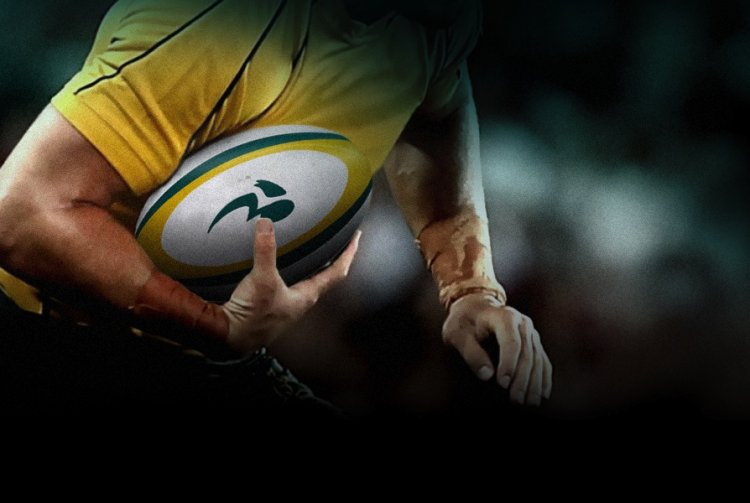 There's been a lot of opinion from both sides of the Indian about Matt Giteau's hit on Fourie Du Preez and why it was not cited.
A GAGR poll found 100% agreeance that Giteau should face the judiciary, however 50% also believed he should then have been let off as it's his first offence.
The match citing officer, David Gray of New Zealand, found no reason to refer the incident to the judiciary. He's also offered no explanation to date for this finding, which leaves me to conclude that David Gray condones of this play by Giteau.
South African referee's boss Andre Watson was also confused by the non-referral.
It looks bad, but it was Giteau's arm leading the way. I don't think it should be upgraded to a red card. Giteau's arm was out and he caught Fourie, who got hurt in the incident.
But, having said that, I can't understand why Giteau has not been called in for a disciplinary hearing. Then the judicial officer can look at the evidence and decide what action to take, if any. If Giteau is found not guilty in a hearing, then it's fine. But he should at least have faced a hearing.
Here's the footage of the Giteau, Brown and Smith seeing yellow on Saturday night, plus a few comments thrown in by Noddy and myself.
Perth: 20

Tries: 3
Morahan (2) 48', 67',
Havili 5'

Conv: 1
Lance (1/3) 67'

Cards:
n/a

Melbourne: 16

Tries: 2
Jeffries 38',
Reid 56'

Conv: 2
Debreczeni (2/2) 39', 57'

Cards:
n/a
Referee: Graham Cooper

Attendance: tbc
Perth Spirit: 1. Mees Erasmus, 2. Harry Scoble, 3. Jermaine Ainsley, 4. Kieran Stringer, 5. Grayson Knapp, 6. Brynard Stander, 7. Richard Hardwick, 8. Onehunga Havilli; 9. Ryan Louwrens, 10. Jono Lance (c), 11. Eric Vasukicakau, 12. Ben Tapuai, 13. Billy Meakes, 14. Luke Morahan, 15. Manihera Eden. Reserves: 16. Tom Sheminant, 17. Laione Mulikihaamea, 18. Shambeckler Vui, 19. Kane Koteka, 20. Hadleigh May, 21. Michael Ruru, 22. AJ Alatimu, 23. Ammon Matuauto. Coach: Dwayne Nestor.

Melbourne Rising: 1. Cruze Ah Nau, 2. Pat Leafa, 3. Tim Metcher, 4. Sam Jeffries, 5. Steve Cummins, 6. Rob Leota, 7. Jordy Reid, 8. Harley Fox; 9. Nic Stirzaker (c), 10. Jack Debreczeni, 11. Tom English, 12. Sione Tuipulotu, 13. Sefa Naivalu, 14. Ah-Mu Tuimalealiifano, 15. Jonah Placid. Reserves: 16. Jordan Uelese, 17. Tom Moloney, 18. Tyrel Lomax, 19. Alex Toolis, 20. Ikapote Tupai, 21. Ben Meehan, 22. Lloyd Johansson, 23. Taiso Silafai-Leaana. Coach: Zane Hilton.