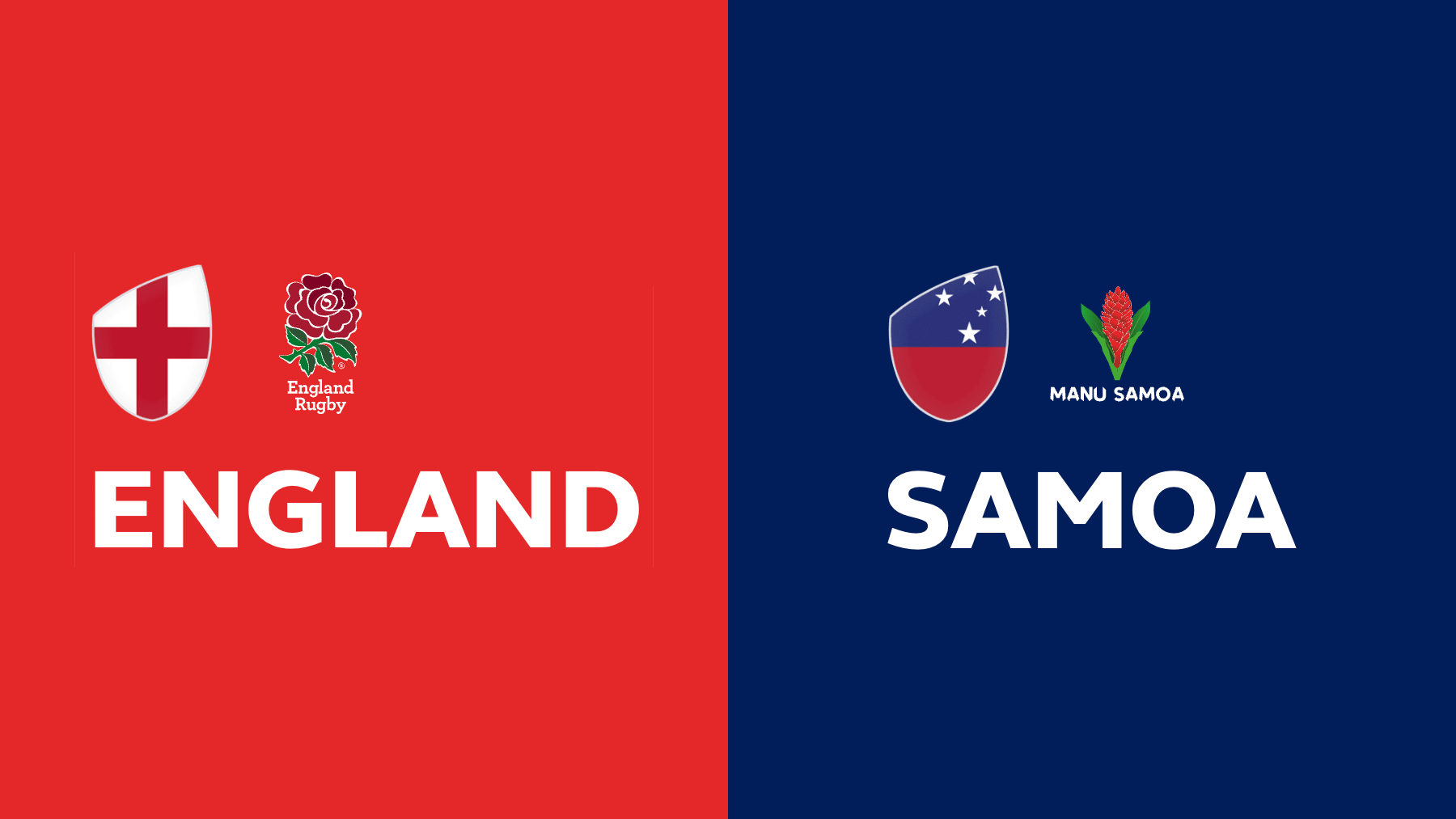 When the World Cup began, you wondered whether this match might be a critical clash. An underperforming England was considering ripe for the picking, and if they dropped points in Pool D, a surging Samoa could challenge them for a playoff spot.
Alas, England have proved almost the only Pool D side apart from Chile to really get their shit together and have strung together a series of, if not imperious, at least solid performances to guarantee their spot in the quarters regardless of the result of this match. However, they'll want to maintain that momentum and see off Samoa reasonably comfortably to cruise into the knockout stages. Samoa meanwhile can't make the playoffs, but are nonetheless playing for more than pride. A win over England here could set them up for third place automatic qualification, subject to the result of Japan v Argentina.
The Match
The first half was open and willing, both teams moving up and down the field with momentum and defending well. England was first to capitalise on an opportunity with a 9th minute try to England No. 5 Ollie Chessum. Farrell followed up with a successful penalty shot in the 17th minute, and in doing so overtook Johnny Wilkinson as England's all time leading point scorer.
Samoa remained intent, however, particularly strong at the defensive breakdown and disrupting England's backline. An intercept followed by sumptuous phase play saw them advance the length of the field to eventually score through winger Nigel Ah-Wong in the 22nd minute. Ah-Wong would then have a second when, under advantage, a pinpoint Sopoanga kick pass found him in goal. Still with work to do, Ah Wong dotted it down with his right boot only millimetres from landing on the dead ball line.
An apparent 32nd minute try to Duncan Paia'aua was overturned in controversial circumstances, and the teams headed to half time with Samoa leading 8-14.
Samoa began the second period going further ahead from the boot of Sopoanga, and England was forced to start getting creative in chasing the game. Samoa's defence remained strong defending lineouts and their try line stoutly. England came close in the 54th minute, but Chessum was ruled to have propelled himself illegally. Three minutes later, another England try was ruled out with a forward pass in the lead up. An off the ball tackle saw Samoa penalised, however, and Farrell stepped to the penalty to begin clawing back the deficit.
The game began to break down at this point, and Samoa particularly lost some shape – not helped by a number of missed penalty kicks to touch. The new shot-clock laws came into play with Farrell denied a penalty goal due to time expiring mere seconds before striking the ball, and you felt things might not go England's way.
Unfortunately for Samoa, a yellow card in 66th minute to Tumua Manu for an illegal but otherwise innocuous tackle in the air proved to make seeing out the game too difficult. England applied pressure to the reduced Samoan defence, which despite their best efforts cracked in the 73rd minute – Danny Care scooping from the base of the scrum to score behind the posts untouched. Farrell's conversion put England ahead, and despite a late break which saw Samoa go within 5 metres of scoring, Pacific hearts were broken at full time – England taking the match by one point.
The Game Changer
Samoa led 8-14 going into the twilight of the first half when Duncan Paia'aua looked to have scored in the 32nd minute. A clearing box kick from England scrumhalf Alex Mitchell was skied to nowhere, and in the scrappy attempts to regather Paia'aua found himself the last man standing – swooping in to dive over the line. Referee Andrew Brace ruled no infringements on the field and awarded the try. Sopoanga then attempted the conversion and was unsuccessful.
But then controversy struck. Before the restart, TMO Brian McNeice called Brace's attention to what he believed was a Samoan knock on during the squabble for the ball. Brace was convinced and overturned the try.
Leaving aside that the evidence of an infringement appeared murky at best (with the camera angles shown suggesting Maro Itoje's hand was the primary actor in propelling the ball at the relevant moment), questions will no doubt be asked around the appropriateness of the TMO's intervention coming well after a clear and confident on field decision AND a conversion attempt. My sources tell me this is technically legitimate, with a recent law change now allowing TMO checks up to the restart. But you felt Samoa going to 8-19 at halftime would seriously dent England's ability to make a comeback, and since they ultimately went down by a single point, seeing another Pacific team denied a famous victory at this World Cup by a contentious decision will no doubt frustrate many.
The Man of the Match/Standout Player
For Samoa, Sopoanga's creativity certainly led their moments of dominance but equally his errors arguably cost his side the match (aforementioned TMO decision notwithstanding). Flanker Fritz Lee was particularly strong in defence, and fullback Paia'aua sparked many an exciting attacking moment.
England as a whole largely failed to fire, eventually scraping over the line. Farrell was generally calm however and deserves credit for keeping the ship steady, and the Irony Award for suggesting to referee Brace that the Samoan tackle techniques might not be 100% kosher.
However, my pick for the gong goes to Nigel Ah-Wong. Two sublime finishes, and a hair's breadth away from a hat-trick, went a long way to setting up what was so very nearly a famous Samoan victory.
The Details
England 18
Tries: Ollie Chessum (9′), Danny Care (73′)
Conversions: Owen Farrell (74′)
Penalties: Owen Farrell (18′, 58′)
Samoa 17
Tries: Nigel Ah-Wong (22′, 29′)
Conversions: Lima Sopoaga (24′, 30′)
Penalties: Lima Sopoaga (48′)