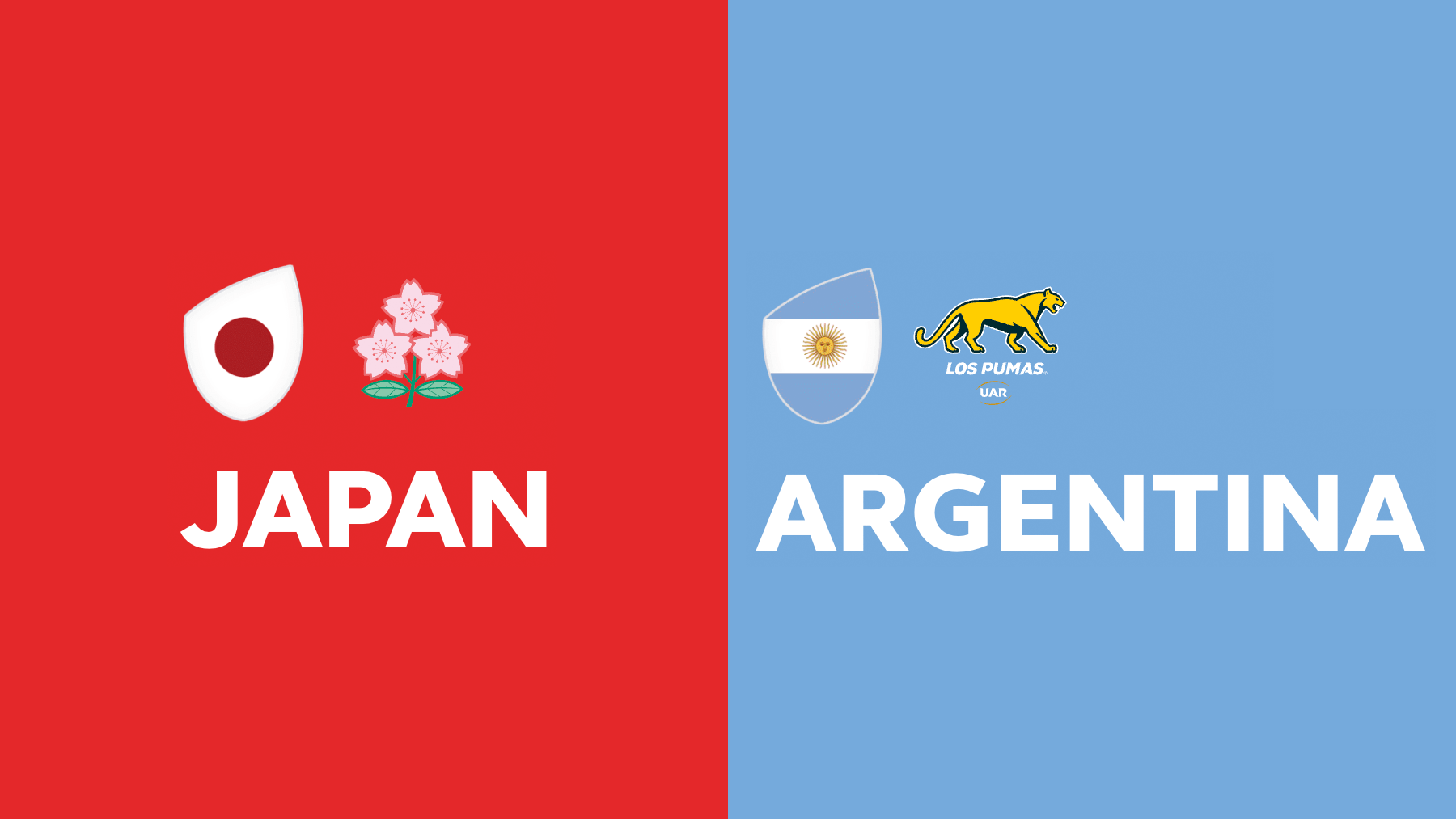 Konnichiwa Cobbers
Welcome to this, the seventh instalment of Los Pumas versus Bureibu Burossamuzu (Brave Blossoms) to be played at Stade de la Beaujoire, Nantes at 1:00pm frog local (Sunday night 10:00 Sydney). For the particular among us, Kiwi Ben O'Keeffe is abusing the pea for this match, while Paul Williams and James Doleman run the touch and Brendon Pickerill drives the TMO bunker.
PREVIEW:
With the score at 5 wins to the Argies (aka FISMs – Falkland Islands Silver Medallists) and 1 to the Angry Flowers, some may say it's a foregone conclusion that World No9 FISMs will devour World No12 Nippon. But given we sit astride the point where 20 teams become 8, much hinges on all matches – not the least this one – and we all know the Japanese are more than capable of an upset or surprise.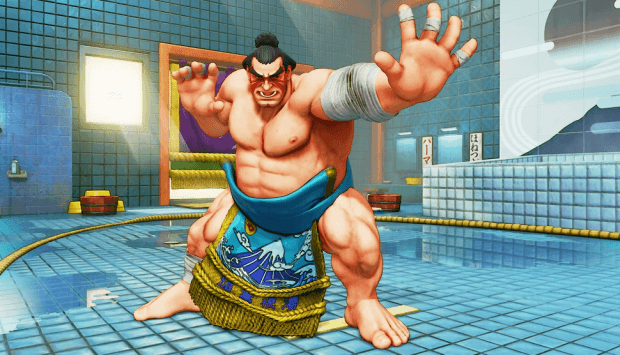 For both teams, it's simple: win or go home. Given both Pool D teams sit on 9pts and England are somehow, inexplicably clearly out in front on an uncatchable 14pts, the proposition could not be more stark: he who wins stays while the other packs their bags. That said, Los Pumas have a significantly better points differential than Japan, so a draw will fall in the Pumas favour.
In their last outings, Nippon held out a hard finishing Samoa 28-22 in Toulouse while the FISMs had what on the scoreboard looked like a canter 59-5 over Chile in Nantes, but was actually a very fast and intense match (being South American neighbours and all). So both teams come in fairly battered and bashed about. And that shows as by Friday 4:00pm Sydney local, neither side had finalised a team sheet and were sweating injuries.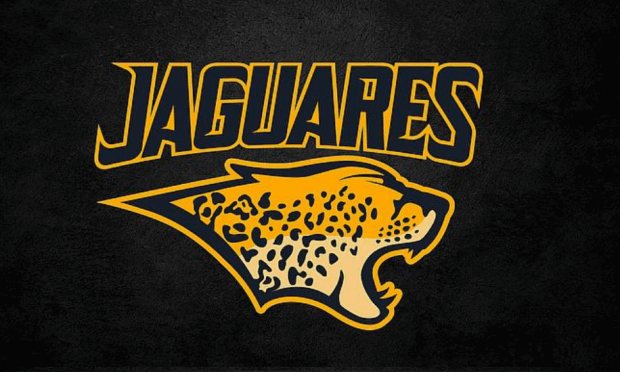 The Teams (as of Saturday morning):
Big Cats: Mad Mick Cheika has made around a dozen changes from the team who defeated Chile 59-5 last week, leaving Marcos Kremer and Juan Martin Gonzalez as the only two Pumas who have suited up in every game of the tourney to-date. In this case, it's the most experienced Pumas team to ever take the field, including 5 of Argentina's 6 most capped players ever – Agustin Creevy (104), Nicolas Sanchez (100), Pablo Matera (97), Julian Montoya (91) and Matias Alemanno (90). And for those true nerds wondering, the 6th is Tomas Cubelli on 91 tests who is having a well-earned day off.
1 Thomas Gallo, 2 Julian Montoya (c), 3 Francisco Gómez Kodela, 4 Guido Petti Pagadizabal, 5 Tomas Lavanini, 6 Pablo Matera, 7 Marcos Kremer, 8 Juan Martin Gonzalez, 9 Gonzalo Bertranou, 10 Santiago Carreras, 11 Mateo Carreras, 12 Santiago Chocobares, 13 Lucio Cinti, 14 Emiliano Boffelli, 15 Juan Cruz Mallia
Replacements: 16 Agustín Creevy, 17 Joel Sclavi, 18 Eduardo Bello, 19 Matias Alemanno, 20 Pedro Rubiolo, 21 Lautaro Bazan Velez, 22 Nicolas Sanchez, 23 Matías Moroni
Angry Flowers: Jamie Joseph's squad has only one change from the starting XV that bumped off Samoa 28-22 last week with Siosaia Fifita slotting into the left wing. Aside from that though, the squad is remarkably stable with eight of the lads – Amato Fakatava, Keita Inagaki, Jiwon Gu, Jack Cornelsen, Michael Leitch, Rikiya Matsuda, Kotato Matsushima, and Ryoto Nakamura – starting every game of the tourney so far. And within that, Kotaro Matsushima has played every single minute of game time.
1 Keita Inagaki, 2 Shota Horie, 3 Jiwon Gu, 4 Jack Cornelsen, 5 Amato Fakatava, 6 Michael Leitch, 7 Pieter Labuschagne, 8 Kazuki Himeno (c), 9 Naoto Saito, 10 Rikiya Matsuda, 11 Siosaia Fifita, 12 Ryoto Nakamura, 13 Dylan Riley, 14 Kotaro Matsushima, 15 Lomano Lemeki
Replacements: 16 Atsushi Sakate, 17 Craig Millar, 18 Asaeli Ai Valu, 19 Warner Dearns, 20 Amanaki Saumaki, 21 Yutaka Nagare, 22 Ryohei Yamanaka, 23 Jone Naikabula
Nutta's Fearless Prediction (aka 'The Kiss of Death'): There'll be no crying for Argentina as they really should do over the Japanese. They are bigger, heavier, play to a higher standard more often and with Boffelli and Sanchez in fine form off the tee, they must be close to putting on the sort of performance Michael Cheika would be turning Japanese over. But you will notice I said 'should'. The Japanese lineout is canny. Its scrum is efficient. They tackle like men possessed with Michael Leitch and Jack Cornelsen well supported by captain Kazuki Himeno who is yet to miss a single tackle this RWC. And Rikiya Matsuda will nail any shot in range having only missed one shot all tourney, so is slotting them at an enviable 93.7% to-date. They are focussed, armed and dangerous.
So look, with the market offering as short as 1/8, I'm going to tip the Argies. They came into the tourney as a bit of a dark horse challenger and they must finally show that class. Thus while the Japanese will be swinging hard and most honourably, down swinging I fear they will go. That said, Mrs Nutta is backing the Angry Flowers, and we all know the missus tends to be right, so with odds dangling at 5/1, they are certainly worth a cheeky redback ($20) punt for the so-inclined.
See you at game time Cobbers!
REVIEW
The Match
H1: The anthems were over, the sun was shining and the crowd was singing as the FISMs kicked off deep left to Japan. It was 'no mistakes' footy and an easy and efficient clearance by Japan which set an Argy lineout on the Japanese 10m line. The throw was long, the catch clean, and the FISMs set a nice maul drive that picked up an advantage for a Japanese collapse. The FISMs 'free play' then saw Chocobares slide through the centre traffic seemingly untouched to snag the opening pie which Boffelli slotted and it was 7-0 Argies at not even 2min.
The first scrum was at 5min and was a Japanese feed on their own quarter line after some midfield to and fro. Surprisingly it was a clean drive and then 'loosehead up' for clear ascendency to the men of Nippon, earning a neat penalty and clearing the penalty kick to halfway for the lineout.
Some highball to and fro in midfield saw the Argies push to the Japanese quarter, and Boffelli especially was looking dangerous with ball in hand. But Nippon tackled everything and the Argies were letting themselves down with poor breakdown work. One such relieving breakdown penalty saw Japan raid deep into Argy territory, helped by a cheeky overhead chip kick from no9 Naoto Saito and a pie was begging. But after 3 or 4 hard Japanese carries in the Argy quarter, the opportunity broke down on the Argy 5m with a Japanese knock-on and the FISMs worked the ball away.
After more midfield to and fro, some handy wide-channel work by Japan no6 Michael Leitch saw the enormous Lock Amato Fakatava take the ball in open field around half way, beat one defender with a meaty fend, chip kick, regather and thunder all the way home for a beautifully athletic try at 16min, duly slotted by Matsuda. 7-7 at 17min.
At 22min, Japan no7 Pieter Labuschagne-san collected cheese for head-on-head contact. The resulting Boffelli shot at 23min missed and we settled in for an period of mutual midfield probing and pounding until Japan received a midfield offside which allowed them to push a punt for a lineout in the FISMs quarter. After some smart Japanese running, a Matsuda attempt at drop goal was charged down by FISM no7 Marcos Kremmer (with his face, that had to hurt) and that disruption allowed Los Pumas to stream up-field. After some quick hands and smart angles, no11 Mateo Carreras had the ball and scored a great try wide left at 28min with Boffelli missing the extras. 12-7 Argies at 29min.
Around 30min, Argentina pushed their way down to the Japanese quarter and had the Blossoms pinned on the rack. Earning a penalty at 33min, Capt Montoya gave Boffelli an easy shot some 5 metres right of the sticks, just inside the Japanese quarter. Duly slotted, the score was 15-7 FISMs at 35min.
Then, with halftime on the horizon, from a midfield scrum the Japanese pulled the trigger. They spread wide to their left and conjured a wide break via some lovely interplay between 15 Lomano Lemeki and No11 Siosaia Fafita. Fafita made the break feed to no9 Saito back on the inside, who bolted away to score in the 38min. Matsuda slotted the extras and it was 15-14 as oranges were called.
It must be said, it was a fantastically entertaining first half. But a dozen odd missed tackles by both sides would no oubt have been the subject of heated discussion in both sheds over oranges.
H2: Nippon kicked mid-length and left to start the second stanza. this was easily handled by the FISMs and so we launched into the midfield crash bang and high balls. Crash bangs both ways saw Japan break away and push deep into the FISMs quarter, but an obstruction penalty caused by clumsy midfield Japanese angles ended the otherwise promising foray. The resulting penalty and Argy lineout was well mauled and set up a great FISM opportunity, pushing deep in Nippon territory. A string of heavy Puma runners earned successive penalty-advantages and the pressure created proved too much for the Brave Blossoms with a smart wide ball eventually finding FISM no11 Carreras down the touchline to dot down his 5th World Cup try at 46min. Boffelli slotted the extras and it was 22-14 to Los Pumas at 47min.
From the kick-off, good Blossoms pressure and poor Pumas clearance kicking set up a Japanese lineout inside the Argy quarter. And a clean win saw solid Blossoms midfield running, earning multiple breakdown advantages. This led to Japan's Matsuda taking an easy penalty chip-shot at 51min and he didn't miss. 22-17 Pumas.
Shortly thereafter, after multiple midfield to and fro, and under advantage for Argy breakdown indiscretions, Japan no15 Lomano Lemeki chanced his boot and dropped a fantastic drop goal from around halfway. It fell true and the score moved to 22-20 at 56min. The men from Nippon would just not go away.
But almost straight away from the kick-off, an Argy scrum centre field, nominally inside the Japanese half, saw Boffelli break away down the FISMs wide right side and dot down a break-back pie at 58min. He sauced his own pie off the sticks and it was 29-20 at 60min.
With reserves running for both sides, the error count crept up and we saw multiple knock ons, scrums and bounce-passes etc herald the game into the last 20min. One of these scrums led to a nice Japanese scrum penalty which allowed a lineout deep in the FISM quarter. Ugly but effective mauling then crashing midfield running saw Japan bashing on the Argy line but Los Pumas held bravely. However, they were giving away offsides, and it was from a resulting tap penalty that we saw Japanese-Fijian no23 Jone Naikabula bash over out wide at 65min, with Matsuda making the extras count to send the score to 29-27 FISMs at 67min.
But again, the Argy return punch came hot from the kick off. Playing under advantage from successive Argy midfield battering rams, FISM no11 Carreras knifed through the defence at 68min for his hat-trick pie down the Argy right flank. The pie was sauced by no22 Nicolas Sanchez, which made it 36-27 FISMs at 69min and we were in for a ripping last 10min.
Both sides picked up the intensity as the match minutes pushed into the 70s and following a late/off-ball Japanese tackle at 74min, Sanchez took a long-range penalty shot from just inside the Japanese half. He bagged it and the score was 39-27 as 75min ticked over. Los Pumas were creeping out of reach.
Some great short-passing work on halfway by the Japanese forwards allowed the Blossoms to push deep into Argy territory and earn a penalty on the Argy quarter at 77min. And so the ever-reliable Matsuda punted to a Japanese lineout on the 5m line. But fumbling and bumbling saw the opportunity lost and the Pumas understandably took their time setting the resulting scrum. To the sounds of deafening South American singing, Argentina set up some scrum reset shenanigans to milk the clock and the seconds ticked away.
And so it was Argentina who made the quarter finals, saying arigato to Nippon to the tune of 39-27.
The Game Changer
For me, the game wasn't sealed until Carreras scored his 3rd try and opened a gap not even the bravery of the Japanese could overcome.
The Man of the Match/Standout Player
While Boffelli deserves recognition for a great game, and again Pumas no7 Marcos Kramer didn't stop all game, fittingly for a hat-trick of pies at a world cup it had to go to Argentina no11 Mateo Carreras. However, I do invite you to go find Japan's no5 Amato Fakatava's half-field try to see something that will go down in RWC lore.
The Result Oranges: 15-14 Pumas Full-Time: 39-27 Pumas
Argentina:
Tries: Chocobares (1min) Carreras (28min 46min 68min) Boffelli (57min)
Conversions: Boffelli (2min 47min 58min miss 29min) Sanchez (69min)
Penalties: Boffelli (34min miss 23min) Sanchez (74min)
Japan:
Tries: Fakatava (15min) Saito (38min) Naikabula (65min)
Conversions: Matsuda (16min, 38min 66min)
Penalties: Matsuda (51min) Drop-Goals: Matsuda (miss 27min) Lemeki (56min)