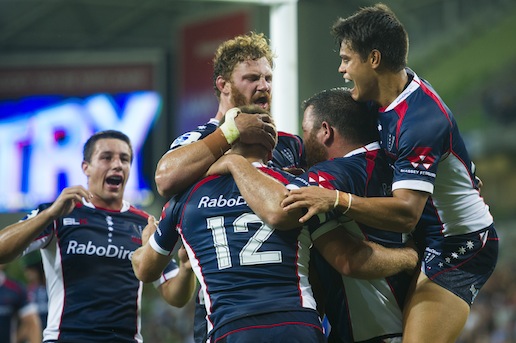 We all know how the Australian sides are travelling in the greater scheme of things but how are they travelling right now? I thought I'd take the short view. Look at the right now. What I found was very interesting. Welcome to G&GR's Power Rankings.
5 The Western Force
Rating 3.5/10  ↑1.5
Last four outings: Draw, BP loss, Loss, Win
Things are looking up at the Force. It was a low base but skipper Matt Hodgson and Chris Alcock are getting through a mountain of work in the backrow. They look to have uncovered a talent at fullback in Jayden Hayward and their regulars like Mathewson, Godwin and Cummings are all firing. The season may be nearly over but there is a lot to like about where the Western Force might be heading.