Good afternoon, good, evening, good morning & g'day and welcome to another Friday's Rugby News. Let's do a 'Hoppa' and just get stuck right in there today with 'A Crack in Rubga Loig?'. Preview Round #6 of SRP in 'Hosstradamus'. The G&GR faithful get to play Wallaby Selector for a day in 'Ponderous Proposition'. Take a look at week two of SRP W in 'Girls Just Wanna Have Fun'. And farewell the working week with 'Friday's Goss with Hoss' Credited with swinging the NSW election and helping Australia become a wall-to-wall Communist stronghold. You're welcome comrades.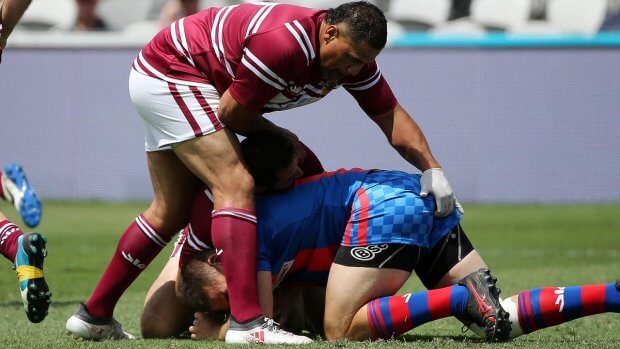 A CRACK IN RUGBA LOIG?
Ok, so the news about former rugby prodigy Joseph Sua'ali'i (pronounced 'Joe-seff'), and his stolen by loig, stolen back by rugby (can you re-steal something that was stolen from you in the first place?) is old news now, but I have been intrigued by the hoohaa coming from the man who invented the air that inflates the actual ball used in loig, Mr Augustus Gould.
I am on the record as saying I don't follow loig. I am reliably informed they are tremendously fit defendants, although equally I am told the rudimentary '5 tackle kick-a-thon' is a rather dreary spectacle. I was once a watcher of the Origin series, well a 'listener' at least. I would put the tube on, sound down and turn on the masters of mirth, Rampaging Roy Slaven & HG Nelson and laugh till I would cry. Then Roy & HG stopped and well, so did I. And I ain't never been back. I don't wish ill of the devil-spawn code, nor its players, it just doesn't appeal to me in any way, the same way reading Wednesday's Rugby News fails to appeal to me.
So. to Gus Gould and his comments to Sua'ali'i that essentially amounted to 'and the horse you rode in on'. To many Gould is just 'defending the code', 'beating the drums', 'circling the wagons' and all those other colourful metaphors. But this is a 19yo young man he's going after, not some battle hardened, grizzled veteran at the end of their careers. And might I add a young man who will be 24 at the end of the 2027 RWC and off contract with RA.
Enter stage right Roosters & Sua'ali'i current coach, Trent Robertson. I read a really refreshing article on espn.com.au. where Robertson showed tremendous compassion, empathy, genuine care, but also commercial awareness in his response to Gould's 'don't let the door hit you on the way out' rampage and both dismissed Gould as a prehistoric blowhard of vested interest, yet left the doors and his arms open to warmly embrace young Joseph back into the loig fold in 2028. Clever, very clever.
For the record, I'm a huge fan of the decision by RA to secure this young man and $1.6m pa is a reasoned and sound investment and makes sense on many levels. Now, like any investment, there'll be an element of risk. But you show me $1.6m investment without 'risk' and I'll show you a Welsh rugby administrator who can read a balance sheet. It doesn't exist.
Of course there'll be bleating from some about 'grassroots' and 'gateways' and 'player retention' ad nauseum. However, there is one absolutely self-evident fact about rugby in Australia. Rightly or wrongly, it's a 'Wallabies down' structure. Get it right at Orange level and the 'trickle down' impact becomes a tsunami of success. And with what's potentially on offer from 2025-32 for RA, $1.6m needs to be seen for what is is, a calculated and shrewd buy-in of a young start-up that could have a massive upside for the code; if it doesn't, the investment, in the scheme of things is marginal in comparison to possible gains.
It's like Kevin Costner famously said ' for Christ's sake, put the bloody syringe down Whitney' 'Build it & they will come'. Rest assured that under The Hammer & Lex's watch, RA is building a fortress and perhaps more than that, a financial and performance legacy for the code to last a generation.
It's been fun watching as loig get itself in a twist over a 19yo leaving their code a full two years from now. It would appear to show that the fortress walls around loig aren't just fractured, they're cracking.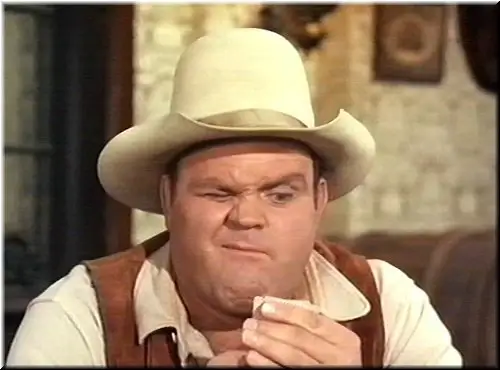 HOSSTRADAMUS – SRP #6
Week 6 of Super Rugby is upon us, who will triumph, who will falter, what are the key moments and tactical insights to shape the outcomes? For all that, go to The Roar, for the rest, read on.
Times, teams and coverage details from rugby.com.au and former friend of G&GR before dropping us like a failed NSW Premier, Nathan Williamson.
Friday 31 March 5:05 pm AEDT – Moana Pasifika v Highlanders at Mt Smart Stadium, on Stan Sport
Perhaps a bit unfair to say that MP have regressed this season, but for mine MP have regressed this season. From the opening match against the Drua, the MP team have seemingly slipped backwards in form substantially.
Fearless Prediction: Landers by 21.
Friday 31 March 7:35 pm AEDT – Queensland Reds v Crusaders at Suncorp Stadium, on Stan Sport
You just know the Communists are going to do what only the Communists can do don'tcha!
They have no form, no rhythm, no cohesion, absolutely no reason to think they will get close to the Saders tonight at Suncorp. The Reds front row is 'meh' at best, the loosies are OK but should be so much better. Uru is classy but playing out of position (he is a 6 every day of the week), and in Ryan Smith they have a guy who busts his arse week in, week out and a real unsung hero in the Reds squad (and for mine in Eddie's list this Sunday for sure).
The backs have potential, but not yet 'clicking', but with a home game and JOC2.0's third game back and second start they might just find a spark. Young Josh Flook has been t-bloody-riffic and might be a smokie for Sunday's 'Camp Wallaby' announcement. Jordan of Nazareth has finally shed his game of brain farts and I liked the look of Isaac Henry as a player before injury slowed his progress. Indeed the only point of weakness would appear Sooky Vunivalu.
I know for a fact if I predict a Reds win, they will soil their sheets completely and get spanked. But if I pick against them then an upset really could be on the cards. Think Suncorp 2011.
Fearless Prediction: Crusaders by 1.
Saturday 1 April 2:35 pm AEDT – Fijian Drua v Melbourne Rebels at HFC Bank Stadium (Suva), on Stan Sport
This could be a clanger of a game and a real chance to see if the Scum are a rugby 'flash in the pan' type team, or have the rugby smarts to impose their game on the freewheelin' Fijian Bruise Brothers, the Drua. Particularly in the heat of Suva, in front of brilliant Drua home fans and what is surely going to be 'hot potato' rugby that only Fiji can play and boy ain't it beautiful to watch.
I've said previously Billy Ray Gordon is the form #10 in Oz and here's his chance to prove it. If he can withstand 80 minutes of legalised Fijian brutality, control the game, kick for corners and control the tempo with a 'set piece' to 'set piece' contest the Rebs will go along way to winning. But………………if he gets rattled from a few Fijian shots, or panics and tries to out Fiji Fiji it could be a tough day at the office. Make no mistake this will be Billy Ray's biggest audition of the year. Likes wise Wilkins, Hosea, Pone & co.
One welcome return for the Scum and Oz rugby this weekend is the Ginger Ninja, Andrew Kellaway, from the pine. I hope he pulls up OK after his return.
We all know Fiji are a quality side, by full time Saturday we will also know if the Rebels are as well.
Fearless Prediction: I think the Rebs are well and truly knocking on the door of consistency and solidity of performance and have grown as a rugby side. But, I just can't go past Fiji for this one, not with the heat and at home. Drua by 6.
Saturday 1 April 5:05 pm AEDT – Chiefs v Blues at FMG Stadium, ad-free, live and on demand on Stan Sport
Game of the round? I think so. Looking forward to these two sides going hammer and tongs at each other. McKenzie v Barret, Papalii v Cane are just two of the head-to-heads to salivate over. But for mine it's Clarke, Ioane & Lam that wins the Blues the game and blows it open late.
Fearless Prediction: Blues by 18
Saturday 1 April 7:35 pm AEDT – ACT Brumbies v NSW Waratahs at GIO Stadium, on Stan Sport and the Nine Network
I know what you're thinking 'here he goes again' and I'd hate to disappoint you so…….
My key takeaways from the Tahs last week were simple: terrific D, brave, cohesive & unified. There was trust and clarity in individual roles and belief in team mates to perform theirs. But, when it came to offensc, 'hello my name is Jake, nice to meet you'. It was another disjointed dog's breakfast. I get the intent, but the results were a complete farging mess. Dropped ball, forced passes. Tolu, if you're reading this, 'hold the effing ball and truck it up!'. Three times when in their 22, you 'popped' a pass to a 'pod' member who was there to drive you forward and secure quick pill. You were the 'spearhead' as it was called when I played, not the 135kg #10. Go to ground, recycle, go wide.
Not much to read from the Ponies throwing a bone to the Saders in Christchurch. the Brumbies rested 32 regular first teamers while the Saders do what the Saders do.
The Tahs welcome back Mad Max Jorgensen & Lol Foketi (his presence cannot be understated to Tahs or Wallabies rugby) but you look at the Ponies and it's wall to wall proven Wallabies and I think their front row will eat the Tahs piggies for breakfast. Although a fan of Mahe Vailanu, for mine the Tahs bench pigs are a better outfit collectively than our starting pigs (perhaps that's a stunning cunning stunt from Tahs coach Gary Coleman?) but ginger haired Novacastrian Two-Dads, HJH needs to really step up for this one
I also fear The Lip & Phil Collins will dish out a rugby lesson to recently re-signed Commissioner Gordon and the 'underdone' Ben Donaldson (who has been poor, almost like he's played #15 instead of #10). It's a shame too, Hanigan, Holloway, Seu, Harris & Gleeson (out this game) have been terrific and really consistent all year. Only to see their toil, blood, sweat & sacrifice amount to nothing when the Tahs fumble, bumble & stumble on attack and hand back the gains their forwards battle hard to make.
Fearless Prediction: I feel dirty for saying it. Brumbies by 17.
Sunday 2 April 1:35 pm AEST – Hurricanes v Western Force at Central Energy Trust Arena, on Stan Sport and the Nine Network
The Farce weren't as bad as I thought last week, but a combination of travel and the Canes being fair to middling this year, give me cause for some concern. Admittedly it's not the scariest Canes side I've seen roll onto a paddock, but it's good enough to get the chocolates in this one. But I think it could be closer than many people think and for longer. One ray of light starting to shine out west is Gareth Simpson, I like the look of this young man and the more time Hamish Stewart can get at #10, plus Pulu looks born again this season and is delivering on the promise he always had. That and Simon Cron is far too promising a young coach to not succeed longer term. Unlike their shanty towns & 'cities' (good one Hoss), there are promising signs of life for rugby's far flung western outpost.
Fearless Prediction: Canes by an unconvincing 12 points.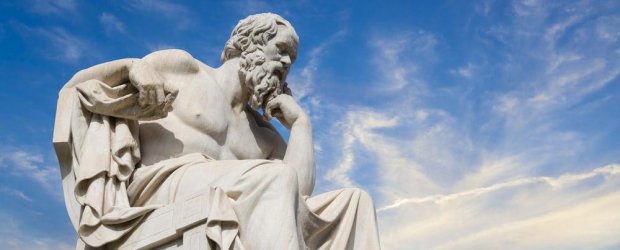 PONDEROUS PROPOSITION.
OK Gaggers, enough of your one-eyed bleating about your favourite non-NSW based team and their mediocre players, today you get the chance to be your very own Wallaby Squad Selector. Today you get to pick a squad of forty two (42), consisting of twenty tow (22) Pigs & twenty (20) Fairies to make up G&GR's first official Wallaby Training Squad, so Eddie can plagiarise it on Sunday.
The players listed are those on contract with an Australian side. For the sake of the exercise I have also included possible Gateau Law candidates: Will Skelton, Rory Arnold, Samu Kerevi, Marika Koroibete & Quade Cooper.
Feel free to share with your rugby mates and I'll publish the official G&GR Wallaby Squad, as voted by you lot tomorrow (Saturday night) before Brian names his squad this Sunday morning. So get voting, share on Farcebook, Twitter, Reddit or whatever else 'social media' the Chinese government is tracking you on, but get your votes in pronto.
The more votes, the better the data. Otherwise some clown will have 25 Waratahs in the squad.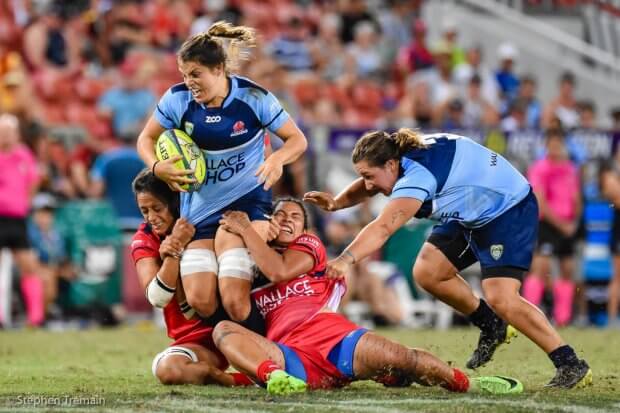 Girls Just Wanna Have Fun.
It's round #2 of Super W this weekend and a lot to like as Super W and women's rugby in general gains real momentum on and off the field and rightly bloody so.
Friday 31 March 5:05 pm AEDT – Queensland Reds v Western Force at Suncorp Stadium, on demand on Stan Sport
I watched the Force girls get belted by the Tahs last week. There was no lack of endeavour, but it's a few years before the women of the wild west find their consistency groove. Until then, it's incremental gain, by painful, incremental gain.
Fearless Prediction: Female Communists by 35
Saturday 1 April 12:35 pm AEDT – Fijian Drua v Melbourne Rebels at HFC Bank Stadium (Suva), on demand on Stan Sport
The 2022 defending champs back on Oz soil after a close 5 point win last week. Teams will be better prepared to counter what the tDrua W side offers this year, but 'knowing' and 'doing' are two faaaaaaaarrrrrr different mission objectives.
Fearless Prediction: Drua by 20.
Saturday 1 April 5:05 pm AEDT – ACT Brumbies v NSW Waratahs at GIO Stadium, on Stan Sport
The Super W match of the round. The Tahs were imperious last week in a 50 point cleansheet against the Force. This week's match is a different beast all together as the take on the feral horses and environmental vandals of the Snowy Mountains, also the mascot of the living dead of the ACT, The Brumbies.
A well known Grace Hamilton fan, I couldn't help but admire the performance of Piper Duck, a name I wouldn't want to attempt after several bourbons. Duck was everywhere and was in everything, so much so Amazing Grace started at #6 to accommodate Duck at #8. And it was a master stroke. Hamilton did a lot of the unfancied grunt work, while Duck terrorised the Farce side on the fringes with powerful charges combined with deft unloads to supports. Game one for sure, but much to watch going forward.
Fearless Prediction: One Tahs side will leave the barren wastelands happy. Tahs by 24
FRIDAY'S GOSS WITH HOSS
Kiwis 'bored', sheep 'anxious'.
stuff.co.nz reports how jaded & 'bored' Kiwi rugby fans are by SRP in 2023. The article refers to empty stadiums and 'slow' games leading to rugby losing its halo in the Shaky isles. Coincidentally, RSPCA NZ reports growing anxiety levels in NZ sheep. Kiwi animal welfare groups refer to this as the 'Nuthin else to do, greb a ewe, brew' phenomenon.
'Kiwi's are idiots'
rugby.com.au reports that bored Kiwi fans are idiots, with stats bearing out that the 2023 SRP season has seen increases in average points scored per game and reduced stoppages:
Time taken to restart play after a try has reduced from 1min 53s to 52s
Time taken for player substitutions each game has reduced from 1min 12s to 29s
Time taken managing on-field warnings and cards has reduced from 1min 46s to 53s
Total match duration from kick off to final whistle has reduced from 98min to 91min 46s
Average points per match have increased from 53 points to 61 points. The most points per game since Super Rugby's inception, some 27 years ago.
Steady Eddie.
Eddie Jones announces his first training squad via rugby.com.au on Sunday. Personally, I don't think he'll miss the chance to fire a few 'shots' at several underperforming Wallaby stalwarts by leaving them out of this first 'camp'. Hear bloody hear. For too long, under former coach Dwayne Renby, it was harder to get out of the Wallabies side than into the side. There are a number who need to 'perform or perish' in SRP and I have no problem at all taking a party of 31 in form players to this year's RWC.
Past deeds be damned.
'Nazi' salute? No worries.
stuff.co.nz has another peach about some young meatheads using the reviled salute at last week's home match against the Brumbies. Who among you wasn't an immature idiot when young and now regret some ordinary decisions of your youth? The punishment for these three chaps? Preselection for the Victorian Liberal Party in the next Mexican state election.
That'll teach 'em real good.
Is French, is good.
planetrugby.com reports little Frog #9 Antoine Dupont has made history by becoming just the second player to win the 6N (Two Nations, plus plodders) player of the tournament three times. At just 26yo Dupont joins some retired Oirsih great, Barry O'Drysdale, as the only other three time winner. And with age on his side, well how truly grand can this brilliant #9 become………..
Is it just me or has anyone else failed to see this guy play a bad game yet?
Merde!
Until next week
Hoss -out.