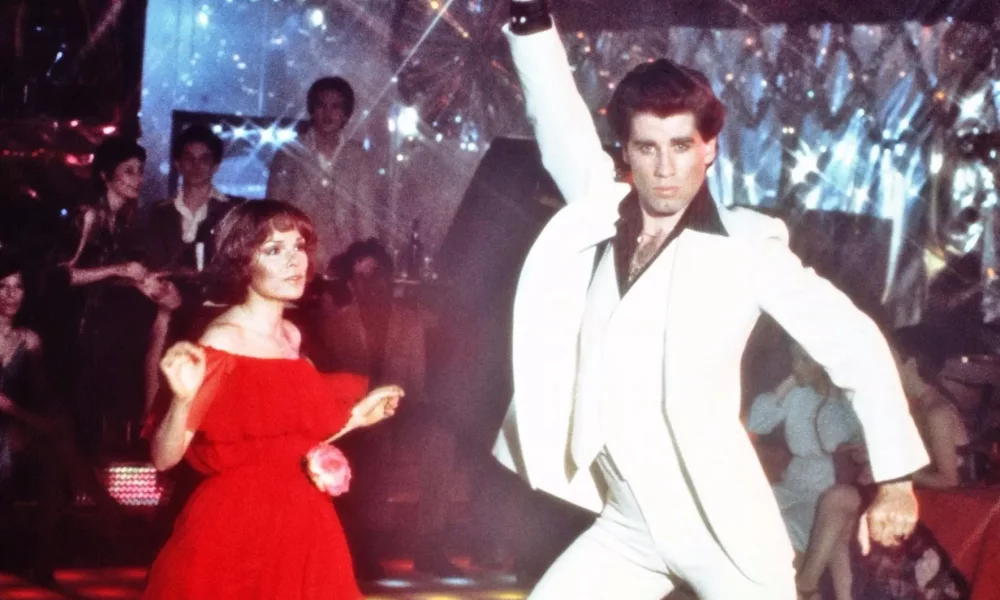 TGIF peoples, and welcome back to the only day that truly matters in the rugby week. Where last week's rugby failings are a distant memory and this weekend's rugby deeds are yet to unfold.
Another bumper week in the world of rugby, with sackings, backings and slacking all to discuss. So let's hop onboard the insanity express and kick off with 'Tahragedy'. Dive into Super Rugby Round 5 with 'Hosstradamus'. Say thank you to the NZR for the gift of 'Dead Bear Walking'. Wrap up Six Nations in 'When Oirish Eyes are Fading'. And the cherry on top, 'Friday's Goss with Hoss', proven to lower national productivity by 13.67% – you're welcome Australia!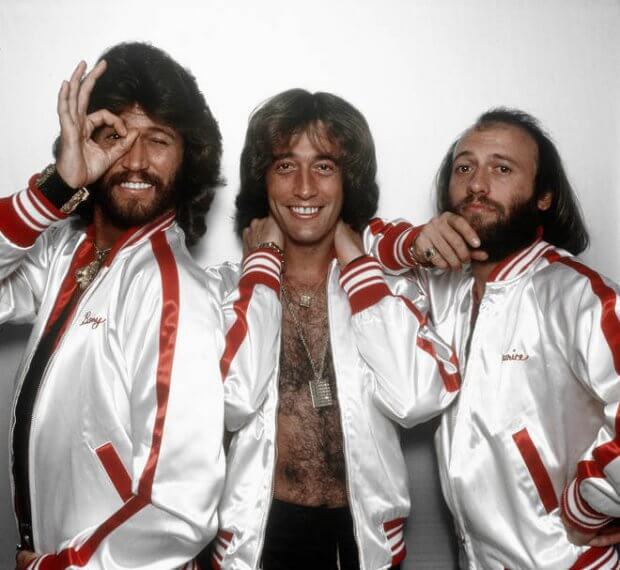 TAHRAGEDY.
'When the feelings gone and you can't go on it's Tahragedy'
Lean in for a moment, I want to share a secret between just me and you, the 648,293.7 regular FRN readers: the Tahs are in trouble for season 2023. There, I said it. What started as a season full of promise and excitement, a season of bulked up bodies and returning stars, of a second year coach with a vision, has in fact turned into what the late monarch Queen Betty famously described as a 'horrible anus' .
Indeed so poor have the Tahs been that last week a Kiwi commentator, yep a bloody Kiwi commentator, picked up on the fact that the Tahs are actually in the midst of a generational change and it's unfolding before our very eyes. As loyal and proven players of resolve, conviction, steel and leadership seem to have arrived at the Rugby Rubicon and may not have the legs to make it across?
I have bellyached on G&GR Crapparazzi channels that the most galling aspect of Tahs 23 for this fan has been the total & abject lack of leadership. The decision making is extremely odd as evidenced by an almost allergic aversion to taking 3 points last week. Basic skills of experienced players have been entirely missing. For instance Hoops missing a whopping 10 tackles over the last 2 games, yep 10! That's more than he'd miss in an entire season. Commissioner Gordon's passing is so poor at present he'd struggle to hit the side of a barn with a shotgun, indeed he couldn't hit water if he fell off a boat!
Sure I accept, unlike FRN, sometimes players might be off their game. They can be fatigued, distracted or injured, or any combination all at once. But what odds Waratah senior players are 'off' at the same time?
When the games have been tough, when the game is in the balance I could always rely on the stewardship & steely will of leaders in blue to right the ship, maybe not win the game, but dig in and fight till the end and I am yet to see that in season 2023. I've seen heads down, shoulders dropped body language. I've seen a litany of dumb/lazy penalties conceded. I've seen a regression in 'togetherness' on the field and I've seen real leadership from those entrusted with it gone MIA.
The Tahs may not beat the Chiefs but I want to see a more cohesive and united side battling to the end. Otherwise the Gibb prophecy may come true:
It's hard to bear. With no one to love you, you're going nowhere.
Tahragedy.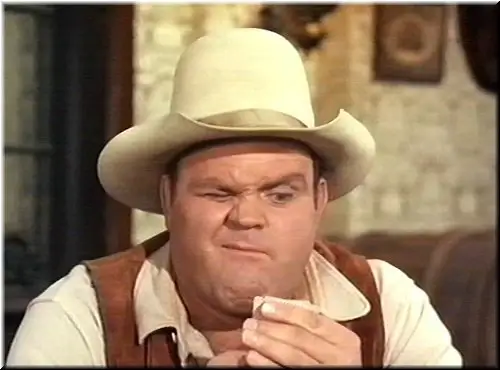 HOSSTRADAMUS – ROUND 5
Round five is upon us and it shapes as a 'tipping point' for many sides, especially those based in NSW. Team, times & coverage details courtesy rugby.com.au & you know who.
Warning: to those Kiwis having someone read this to you, this is a 'balance free zone':
Friday 24 March 5:05 pm AEDT – Crusaders v Brumbies at Orange Theory Stadium, on Stan Sport
The game of the round first up and what's not to like! The form side of the competition the ACT Ponies taking on the inconsistent, but always dangerous, Crusaders from the deep dark south of the Poxy Isles. But, here's the kicker, the Saders are more myth than might these days and to be blunt are the quiet possibly the worst Crusaders since the 1453 mob landed in Turkey. Sure, they switch it on every now and again and they're dangerous at home, but so too are loose electrical wires. Their once mighty warriors are ageing and are surely 1/2 years past their expiry date. Take Sam Whitelock for example, a grizzled and gnarly champion for sure, but 'support his own weight' at rucks? Not even if he had a Sealy Posturepedic with a plush top on it. And now NZR has thrown a distraction at Razor as well, what's not to like as an Aussie fan?
These current Brumbies are the Crusaders of yesteryear. Wonderful cohesion, ruthless, physical, fit and skilful forwards and with Bernie 2.0 pulling the strings, some of the most sublime attacking moves seen on a paddock since, well the Brumbies of two decades ago.
Fearless predictions: Ponies by 15
Friday 24 March 7:35 pm AEDT – Waratahs v Chiefs at Allianz Stadium, on Stan Sport
At the start of the year I had this game pencilled in on the calendar as equal top billing with the Saders v Brumbies, but not no more. Unfortunately there's not a lot more to add over and above the article above. Sure the Tahs welcome back Jed Holloway after a week our celebrating an new addition to the family (Jed, 'Hoss' is such a strong masculine name or even ruggedly independent for a little girl, just saying) and Hanigan and Will Harris were excellent last week, but when I look at the firepower, depth and cohesion of the Chiefs side, well……………
Fearless Prediction: No comment
Saturday 25 March 2:35 pm AEDT – Highlanders v Fijian Drua at Forsyth Barr Stadium, on Stan Sport
See comments from previous week's regarding these sides. Bruise Brothers good, Landers bad.
Fearless Prediction: Drua by 12
Saturday 25 March 5:05 pm AEDT – Moana Pasifika v Hurricanes at Mt Smart Stadium, on Stan Sport
The MP side are surely due a large scalp this year aren't they? Maybe, but it won't be this week. The MP side can sure score tries, lots of tries, it's stopping them that's the problem.
Fearless Prediction: Canes by 23
Saturday 25 March 7:35 pm AEDT – Melbourne Rebels v Queensland Reds at AAMI Park, on Stan Sport and the Nine Network
The 'Aussie Derby' of the round and on paper not a bad match-up. Add in a dash of spite and a teaspoon of ill-will with the Abattoir heading to Mexico to partner with ex-Communist Alex Mafi at the Scum next year and you have all the ingredients you need for some good viewing.
Tom Lynagh has been ruled out for 2 weeks with concussion meaning 'Billy Ray' Gordon and 'JOC2.0' O'Connor will directly square off and even this early in the year, it's fair to say this match could go a long way to determine just who might head north in September alongside Lazarus Cooper & Noah 'Phil Collins' Lolesio. I don't believe JOC2.0 can, or will, be in the picture for the Orange #10 jersey and to be blunt, Australia cannot hinge its RWC hopes on 2 Aussie versions of Jonny Sexton. That is, players well north of 30, injury prone & with father time gnawing at their pace, vision, footwork and physical prowess. You can take one for #10, but not both. Either Lolesio or Billy Ray are likely back-up #10s. And given that The Lip & Ryan Lonergan are shaping as our 9s surely Brian will love the combinations (Ben Darwin's 'Team Work Index' or 'TWI' in play again) and understanding with young Noah one of the voices at 10.
So just where does that leave JOC2.0? Well, 'utility' cover from the pine. But, he still must perform in SRP to put himself in the frame for selection and what better way to do that then out-pointing Carter Gordon in this match.
There are interesting clashes all across the park and one many might overlook involves Brad Wilkin v Fraser McReight. Taking the Namibian fetcher, Dicky Hardwick out of the conversation and just who is the form #7 in Oz at present? Wilkin doesn't get many mentions, but he might, just might, be a smokey for higher honours this year and a RC game or two to see if he has what it takes. He certainly has the engine, heart and application, that's for sure.
I'm looking forward to a physical contest & some niggle over 80 minutes. For mine the Communists edge the Rebs in talent, but the Rebs are a better team.
Fearless Prediction: Rebs by 9.
Sunday 26 March 1:35 pm AEDT – Blues v Western Force at Eden Park, on Stan Sport
Somebody please bring some body bags, this is going to get ugly and should be rated 'MA'.
Fearless Predictions: Blues 'declaring' at half-time.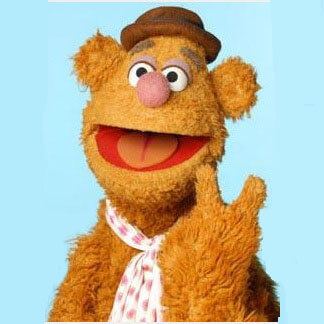 DEAD BEAR WALKING.
Masterstroke, or pooch-rooting self-sabotage? I reckon it's a little of both really and speaks of cowardice from those in expensive woollen suits (today's girlfriends, tomorrow's clobber) within NZR.
Every current rugby fan who's not dead (or from South Australia) knew Razor Robbo was next in line to help infuse new methods and levels of cheating to the Nearly All Blacks, post this year's RWC.
Let's be honest, when you decide to separate from a loved one (as four former wives running screaming down the driveway of The Ponderosa have done) the first thing to change and change almost by osmosis is 'discretionary effort' or the creeping malaise that is also known as 'dont-give-a-fudginess'. Or perhaps as Wallaby Coach Brian might say 'the one percenters maaaaaaaaaaaaaate'.
When you're unwanted (Yowie), or unloved (Western Force), you imperceptibly 'switch off'. You don't realise it, you don't necessarily consciously even do it, you just evolve a 'care factor zero' attitude and without fail, your effort & results slide into a steaming bucket akin to lukewarm excrement. It's that bucket NZR now finds itself in and rightly so. To cowardly to sack a coach which may be a tad ruthless, but would sure as heck be 'clean'. Just like the Hammer and RA did with former Wallaby coach Dale Renby: true friends stab you in the front.
But nooooooooo, NZR want to be all things to all people and in doing so have displayed less backbone than jellyfish. Or, in vernacular I've used on FRN before, are now 'half pregnant'. On the one hand the NZR state they 'want to support Ian and the ABs in their quest to win the RWC'. Really, do your actions support the weasel words you use? But at the same time want to 'support' Razor Robbo and give him the freedom and space to settle into the job?
Give me a break. I can tell you from first hand experience, it doesn't go well when you and the new 'partner' are expressing your love for each other via a naked physical entwinement and you ask the ex (who hasn't moved out yet) to hold the camera for you and clean up the tarp and whipped cream and put the Gerbils back in their cage when your done! Yet that's exactly what the NZR has done and done to THEMSELVES!
The only 'wildcard' in all of this is the driver of every single human emotion since that naked broad stole an apple from some tree in that Fairy Tale: spite. Now I'd hypothesise that one Fozzie B Bear would be rather wound up at the moment and likely not give NZR the satisfaction of 'walking'. Indeed, I'd also suggest that he'd love nothing better than a huge 'up yours' by lifting The Bill Ellis Cup later this year. But, it's a heck of a gamble by NZR, ain't it. Is 'spite' sustainable (my exes prove it may well be)? If it is, is it conducive to a healthy and functioning team environment that can survive its own toxicity?
As Sam Clemens famously writes: Anger is an acid that can do more harm to the vessel in which it is stored than to anything on which it is poured.
Only time will tell.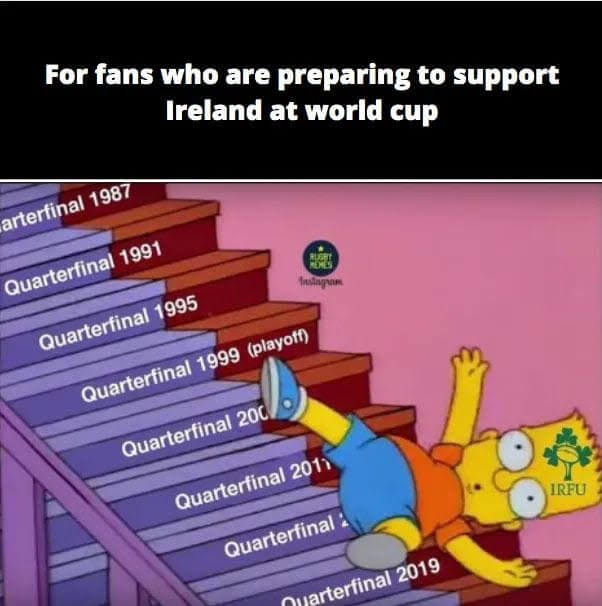 WHEN OIRISH EYES ARE FADING.
Nobody can possibly begrudge the Oirish, at home, on St Patrick's weekend to boot, beating the Soap Dodgers to claim both a Grand Slam and a deserved 6N title; it was pure rugby theatre and a fitting end to a spanking 2023 6N tournament. But is it just me, or was there the slightest hint of a 'green wobble' usually seen every 4 years or so?
As the Guinness haze subsides and the remnants of St Pat's day long flushed down the septic and the romance of the rebellious warriors in green subsiding from memory, can a side whose entire RWC plans revolves around a 38yo rickety flyhalf, truly triumph on the biggest stage in the world?
No, no they can't. No, they won't.
Oirland are a grand side, worthy 6N champions and a well coached, well drilled side, but are a side who are just one injury away from abject failure and another quarter final exit at the Parisian Festival of the Gilbert. One head bump, one cork, one tear, one strain, one concussion (and he's had a few), just one injury from it ending all in tears, again. And let's be honest, the Six Nations should really be called 'Two Nations & Some Plodders', for it's Oirland, Les Frogs and some places with shite weather, constantly changing PMs, dozy accents and Italy, yep Italy, I mean who have they ever beaten?
Sure, there are a few contenders for The Prize this year, but for mine, it's France's to lose. But then again, whenever there's been conflict on or near French soil, they tend to fold quicker than Al 'Origami' Baxter against an English scrum. No doubt the Catholics will be strong, the Kiwis will 'chur', 'cuz', 'brew' and Hakarena their way across Frogland, but won't win it for reasons outlined above (actually they won't even contest the final). The Catholics will puff up their chests, refuse the pill, launch aerial raids and squeeze the life out of opponents with a huge wall of Saffa beef to get through. Scotland will dream and fail. England will blame Brian and Wales wont make it outta da pool courtesy of the Drua Fijians.
So then we have four and likely semi-finals between
Oirland & The Catholics- (that Friday's Rugby News writes itself – there are a plethora of gags)
les Frogs & les Orange
Don't believe me, check out the RWC 'pools' and draw at rugbyworldcup.com and one interesting note, Oirland & The Frogs cannot both make the Final.
*** Edit – turns out the Frogs can meet the Oirish in the FInal – see corrections in today's comments section below. Thanks to Brumby Runner & Tah Tragic for spotting my deliberate mistake…….. ***
'To Be Continued'
Waratah Junior Rugby Club – Newcastle!
No, not those Waratahs, but the Waratah Junior Rugby Club of Newcastle are on a registration drive. A little birdy tells me they need your youngster for season 2023 and I have it on good authority they are a cracking family orientated club built around fun and respect for all – even referees, go figure.
If you're from Newcastle or surrounding areas and looking for a family club that you can all engage with, then The Waratah Juniors are for you and you can contact them here. And the cream on the cake? Thanks to brilliant sponsors, they have the lowest registration fees in the Hunter. Plus you never know who you might be sharing a pie or three with on the sidelines, that's surely worth it alone!
Reddy Freddy – NO!
I have no love for Jaco Peyper, none, nil, nada, bubcus. But what's the poor DDF to do? As far as the laws are concerned it was a red for Fred every day of the week and twice on Sundays. And what does the judiciary do? Wait for the 5:45pm double decker from Piccadilly to Aldgate and push him out in front of it! One could argue that Peyper pinged a pack of Pommy players, just how many pack of Pommy players pedantic Peyper pinged people ponder, but the red for Fred was the right call. Harsh maybe, but right.
Now what happens when the next ref goes: 'oh shite; Jaco got shafted last time, maybe I might………..'
Newton's 14th law of gravity people, for every action there is a ref shit-scared to make a decision because of the judiciary. Watch this space.
STAN the man?
It seems RA and 9/STAN have already begun talks about extending the commercial TV rights and why wouldn't they. With this year's cup, the FUKIRS in 25, our own 'Bill' in 27 and the Women's RWC in 29 you'd be mad not to get in early, before the market 'heats up' A word if I may to Lex & Hammer: it never hurts to cast one's line on the other side of the boat as well, to see what else may be biting. SMH has more
Saving Peter Ryan
You know, when inevitably talk comes up about best 'code hopper' between 'five tackle-kick' and union, it usually comes down to Brad 'The Padre' Thorn and Sonny Brew Williams don't it? Yeah, well, I'll see your two Kiwi wannabes and raise you one Peter Ryan. Good read on espn.com.au from the first player to win both NRL & SR titles on the need for new height restrictions around the tackle.
Where did I see that?
Where did I read a breathless insight into Oirish RWC chances recently, hinging on the fragility of their ageing #10? Anyway, it'll come to me. rugbypass.com reports that 85 year old Sexton will miss most of the domestic season, lucky to return in time for 'the tail end of it' at the earliest.
Until next week, as whispering Albo said, 'you're the voice, try & understand it'.
Come on Aussies & the Force
Hoss – out