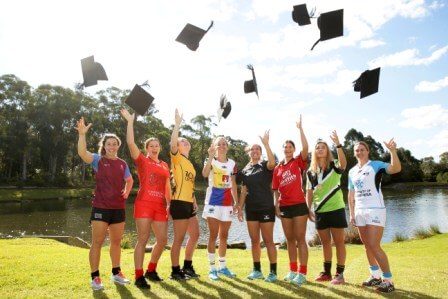 Friday's Rugby News sees more talk about the Wallaby squad, the latest gossip from the All Blacks camp, the Uni7s launches in Launceston, and the Wallaroos giving back.
---
Diddly Squad!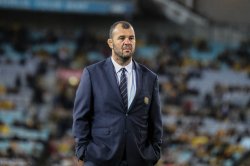 The Wallabies will be out to try and regain some pride when they face the All Blacks in Dunedin this coming Saturday for the second Bledisloe Cup match. After the performance last week, many have called for a major shake up of the squad, the coaching, and pretty much everything else to do with the national side.
So Michael Cheika decided to pretty much go with three changes, and judging by the comments we got yesterday, it's seems that most of us ain't too pleased about it:
1. Scott Sio (33 Tests), 2. Stephen Moore (121 Tests), 3. Allan Alaalatoa (13 Tests), 4. Rob Simmons (72 Tests), 5. Adam Coleman (13 Tests), 6. Ned Hanigan (4 Tests), 7. Michael Hooper (c) (69 Tests), 8. Sean McMahon (16 Tests), 9. Will Genia (79 Tests), 10. Bernard Foley (46 Tests), 11. Henry Speight (13 Tests), 12. Kurtley Beale (61 Tests), 13. Tevita Kuridrani (48 Tests), 14. Dane Haylett-Petty (17 Tests), 15. Israel Folau (56 Tests). Reserves: 16. Tatafu Polota-Nau (72 Tests), 17. Tom Robertson (10 Tests), 18. Sekope Kepu (81 Tests), 19. Rory Arnold (13 Tests), 20. Lopeti Timani (8 Tests)/Jack Dempsey (1 Test), 21. Nick Phipps (53 Tests), 22. Reece Hodge (14 Tests), 23. Curtis Rona (1 Test)
The big changes are the inclusions of Tevita Kuridrani in the starting lineup, Dayne Haylett-Petty and Rob Simmons to the starting line up.
With this comes plenty of questions. Why only three changes? No adding of Timani instead of Hanigan? Kerevi completely removed from the squad? And why the hell is Simmons included considering he had a rubbish Super Rugby season?
Cheika gave plenty of comments when he spoke to Fox Sports. One notable thing he talked about was the removal of Kerevi entirely from the squad.
"I don't think that was a defensive thing, regarding Tevita and Samu," Cheika said.
"I just think T might be in better nick at this stage and maybe I pulled the wrong rein by putting Samu out there when he needed another week or two getting himself exactly right.
"You see how highly we rate Samu by the fact that he was straight in after having a bit of a lay-off after Super Rugby with injuries and maybe I did him a bit of a disservice by picking him too soon, maybe he needed another week or two of preparation to be exactly right to play his best rugby."
And what about Simmons in the starting line up instead of pairing Richie Arnold with Coleman?
"It was more to do with the configuration of the locks together, giving Adam a little bit more option in the lineout," Cheika explained.
"We didn't get a lot of lineouts last week but we know they're a very good defensive lineout team.
"They'll try and put pressure on us now they've seen a game. They'll try and put a bit more pressure there and Rob's good in the lineout.
"It's an opportunity for Simmons to put his foot down now.
"He's having a change in his own career now and a new step forward for him and his Super Rugby career and I think it's time he puts a marker down for his international career as well in dominating that lock position.
"Saturday is the day to show that. He knows that as well. It's not anything I wouldn't say to him directly either.
"Saturday is the day for him to show up and say: 'yeah, this is what I can do."
Cheika has certainly spent a lot more time in the limelight the last couple of days, particularly given the controversy around reports he has been receiving hate mail from angry Wallaby fans.
"I am not sure how they get my email address but they happen to, or a phone number", he said.
"But you have to roll with that stuff mate, you have to deal with it."
It's tough times in the Wallaby camp.
All Black Goss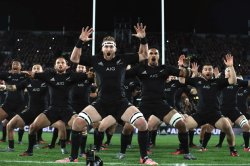 Meanwhile, the All Blacks have had plenty to talk about of their own in the lead up to the second Bledisloe Cup match.
First of all, where better to begin than with Sonny Bill Williams.
The All Blacks found themselves in hot water after Sonny Bill appeared visibly dazed after a nasty tackle in the opening minutes of Bledisloe I. SANZAAR asked the All Blacks to provide a report, explaining why they didn't apparently follow appropriate protocol and check Williams for concussion with a Head Injury Assessment (HIA). This would have required Williams to leave the field to be tested.
SANZAAR, following their investigations, cleared New Zealand rugby of any 'deliberate failure' to follow concussion laws.
"This is an unfortunate set of circumstances given the acute focus and attention we are all applying to player safety and in particular the HIA protocols," SANZAAR CEO Andy Marinos said to Rugby.com.au.
"NZ Rugby has been proactive in its management of Sonny Bill Williams and we have full confidence in its processes to manage his return to play – as NZR has illustrated with other players such as Dane Coles and Ben Smith this year already.
"As a consequence, and even though there was no deliberate failure apparent, SANZAAR has taken the opportunity to strongly reinforce World Rugby HIA protocols including video analysis during the game, to all teams, match day medical staff and match officials participating in The Rugby Championship."
The other big news out of the All Blacks squad is the notable omission of Owen Franks, who has been ruled out of the remainder of the Rugby Championship due to a flared up Achilles injury.  Nepo Laulala will instead the No3 jersey, and Jeff Toomaga-Allen brought into the squad as cover.
"The poor bugger has been battling it all season both with us and the Crusaders," All Blacks coach Steve Hansen said to the New Zealand Herald. 
"This was always going to be his last game… it's just come four days early.
"It's got to the point where we can't manage it any more without it being detrimental to his performance.
Hansen has come under a surprising amount of pressure from the New Zealand media over the second half performance in Sydney, which saw the All Blacks leak nearly thirty points in the final thirty minutes instead of smashing the Wallabies 90-0.
"You've got to keep working, you've got to keep your attention on what you want to do rather than taking a big sigh and a breath," Hansen said.
"The opposition are going to keep working so you have to too. Our attention went to the scoreboard… as a result of that we threw poor passes, our skill execution was poor, our defence was poor. There wasn't too much that was good, really.
"They will be much sharper of mind and of body. They'll be desperate because things in Australia – there's a lot of negativity."
Naww, thanks for letting us know Steve.

Uni7s a golden opportunity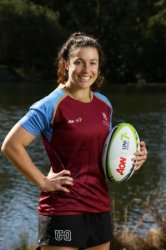 Yep, enough of negative news stories. Let's focus on something more positive to finish off the week. The Aon Uni7s series officially had it's opening in Launceston, and many are excited to see the competition grow and prosper over this year.
Rugby Sevens Gold medallist Emilee Cherry is confident that the skies the limit for the competition to bring out the next generation of Australian female rugby stars, and to future success down the line in all forms of the game for Australia's female rugby teams when she spoke to Rugby.com.au. 
"For those top players, it's going to be the extra fitness conditioning of playing a game, it's so different to running around on a field, so we're definitely looking at that side of it, and we'll be looking to go out there and try new things," she said.
"We don't have the pressure of playing on the World Series, we can go back, play for a club team, try a few new things for us, and of course the pathway for other girls is going to be awesome, to be seen from other sports or from rugby coming through.
"It's kind of groundbreaking, across Australia, there's been no domestic competition that we've been able to play in, we kind of got picked from other sports.
"For there to now be a platform for some of the other girls to come through, test themselves against some great girls and see how they go, with hopefully the end goal of being fitting into the Australian Women's Sevens team (is great)."
Cherry herself is really excited to be representing the University of Queensland, and that she herself was inspired to play rugby from watching Queensland's Premier Grade sides.
"I used to go down and watch the (Queensland Premier Rugby side) Red Heavies play, and it was an awesome atmosphere to be involved in as a spectator, so I'm really excited to go back and be able to play for the Red Heavies.
The Aon Uni7s kicks off today at the University of Tasmania on Launceston's campus. If you are looking for something to watch while at work, it will be streamed live from rugby.com.au. 
Giving Back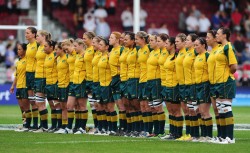 The Wallaroos have certainly been making the most of their time in Ireland during the Rugby World Cup. They have been involved with the Pass it Back program, which provides opportunity for disadvantaged children in communities across southeast Asia.
Girls from Vietnam, Lao and the Philippines were allowed to take part in the Wallaroos training session, and Louise Burrows took the opportunity to speak about the program. Outside of the Wallaroos, Burrows is a teacher by trade, so the chance to give back was something she was extremely proud of.
"This is such an amazing opportunity for these girls," she said to rugby.com.au.
"For a lot of them, this is the first time that anyone from their community has travelled out from their community, at all, let alone their country.
"So for them to have that opportunity to develop their leadership skills, teamwork and to have another opportunity to play rugby in another country is truly amazing."
"I'm a teacher as well so to see girls being given an opportunity back home, it's really inspiring.
"Just to see these girls develop their skills on a personal level and to also develop their rugby skills.
"It's something I think would help to follow their dreams, wherever they are, as they get older."
Quite frankly, seeing this is a breath of fresh air, especially considering all the crazy events going on in our game at the moment. Shouldn't rugby be a sport that, at it's core, brings the community together? Well played Louise and the Wallaroos.
On the rugby side of things, the ladies will finish their World Cup campaign in a fifth place playoff against Canada on early Saturday morning, the final day of the tournament. They'll be playing at 2am AEST time, and you can check out the result here. Good luck Wallaroos!