Following an epic Rugby World Cup Final here are Green and Gold Rugby's five observations:
1. The Lineout
There are many aspects of the wallabies' game that have improved significantly since Michael Cheika has taken the reigns. One that hasn't improved though is the lineout.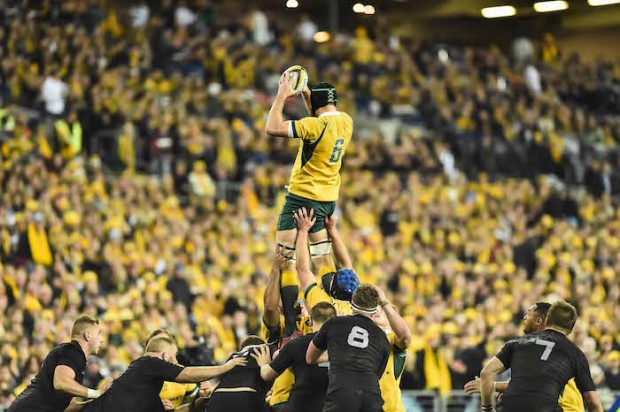 There was a time when Australians couldn't scrummage but would dominate the lineout, now or scrum is solid, but the lineout just isn't performing. The All Blacks have shown themselves to the best exponents of the discipline all tournament, the theme continuing as they won sixteen of their own throws and a couple of Australia's.
Australia did score a try from a lineout induced maul, so we weren't dire. It just felt like Australia's throw was always under pressure while on New Zealand's throw pressure was rarely applied. It also felt like Australia were resigned to lineout mediocrity with the way that they attacked the scrum, seemingly knowing that they needed dominance at one set piece to have parity over all.
As that effort went unrewarded the All Blacks gained a momentum that was ultimately impossible to counter. The silver lining here is that the Aussies have a clear area to improve on, getting to the final with a durpy lineout shows how good the rest of our game is. Improving lineouts is easy, the ARU just needs to implant Ben Mowen's brain into any of the up and coming lock's skulls. If it's cheaper and the technology's not quite there just hire him as a coach.
---
2. The Comeback
For a second there we put the frighteners on them didn't we? I was watching this game in a room full of Maoris after a 3:30pm wedding. Ben Smith's yellow card was met with predictable scorn. I remember saying something like "Look I think it's bull$#%# but that's modern rugby", when in reality I though a red might have been more appropriate.
Then the tries came. Pocock getting the reward for his role as the centipede's bum, then Big K finished off a deft kick from Genia and off-load by Foley. It was happening, the comeback was in full swing and momentum had somehow been wrenched towards the men in gold.
OK it didn't last long, Carter effortlessly strokes over a droppy while almost walking backwards from forty plus metres and the margin was out to seven, ne'er to reduce. Looking back though, what an effort to maintain the belief and take it back to the mighty all blacks. I was listening to the pod-cast before this match and Matt said that this team doesn't give up, and he was proven right.
I think that's why Australians are circumspect about the result, we never stopped believing. It's really what we have lacked in the last decade with the wallabies, an earnest fervor for victory in any form.
---
3. The Ref
Some readers might hope that for I am going to list several key refereeing mistakes that "cost us the cup", they will be disappointed.
Referees are under extreme pressure to be perfect, while knowing that they never truly can be. Rugby players know this, they are taught from an early age to take the rough with the smooth and it's refreshing to see. No one crowds around the ref when the cards come out (like in football) and back chat is punished by the ref, your own teammates or both.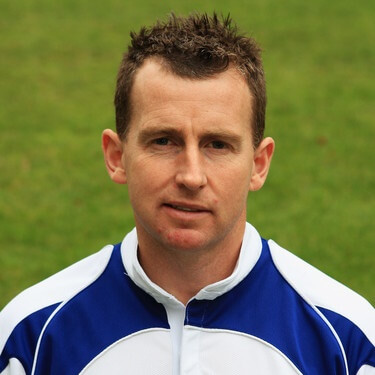 Anyone that's watched rugby with me will know I'll whinge all game about bias and boo any borderline decision that don't go my team's way, but that stuff needs to stay in the grandstand, the couch or the bar.
All this talk about the Wallabies playing against 16 men is disrespectful to both the referee and New Zealand. While these discussions are commonplace in other sports let's try and preserve Rugby's unique culture and maintain the respect we expect on the field, off the field.
---
4. The Bench
Australia's recent resurgence has been reliant in no small measure on our bench players consistently providing impact when deployed. Case in point being the win over the darkness in Sydney with several reserves helping overhaul the brutes at the death. Reserves were renamed "finishers" and there were even discussions about whether our reserve front row was better than our starting one, such was their impact.
While the impact of the bench was always likely to be diluted against the world's best team, the bench was simply another area where we were outclassed. Beale was the only one that made an impact, but being introduced so early, he was more like a starter.
The biggest problem for Michael Cheika's strategy of mass deployment from 60 min onwards was the early injuries to Giteau and Douglas. This meant that two key bench substitutes had to be burned early, reducing his options for later in the match. Steve Hansen's masterstroke in dropping Sonny Bill Williams in just after half time further compounded the issue, with Cheika unable to counter without using Toomua which would have left only Phipps on the bench to cover any backline injuries.
Personally I think Toomua and Phipps should have played more than their combined fifteen minutes, but those two early injuries seemed to make Cheika reluctant. Ultimately though the All Blacks depth was greater than ours, any team that can afford to not start Sonny Bill Williams is something to behold.
---
5. The All Blacks
With hostilities put on hold for a few months it's safe to take the time to be impressed by the All Blacks. While they didn't dominate everywhere, they weren't dominated anywhere either.
The Kiwi's lineout was their most potent weapon, but they were impressive everywhere. For me the tackle accuracy and power was a standout. Making near ninety percent of their tackles makes you very hard to beat and the ferocity applied was a big reason why Australia had twelve handling errors.
New Zealand's attack was also a cut above. I don't know of any Australian player that would be capable of stroking a dropped goal with the calm accuracy of Dan Carter from that range. Maá Nonu is another player that won't be missed by his opponents, once again proving impossible to stop with a full head of steam. Likewise Richie McCaw was solid if not spectacular, but he brings value that far exceeds anything that could be measured empirically.
Mostly we need to take our hats off to a team that has been so dominant for so long but also kept their nerve to beat all the best teams to defend their title as world cup champions. The best teams don't necessarily win the World Cup, but without a doubt the All Blacks were the best team, playing the best brand of rugby. Scoring that last try was heart breaking to us Aussies but it was rugby the way it is meant to be played, the way we want to play it.
Well played New Zealand, full respect, but keep an eye in the rear vision mirror because the Wallabies will be hungrier than ever when hostilities resume.