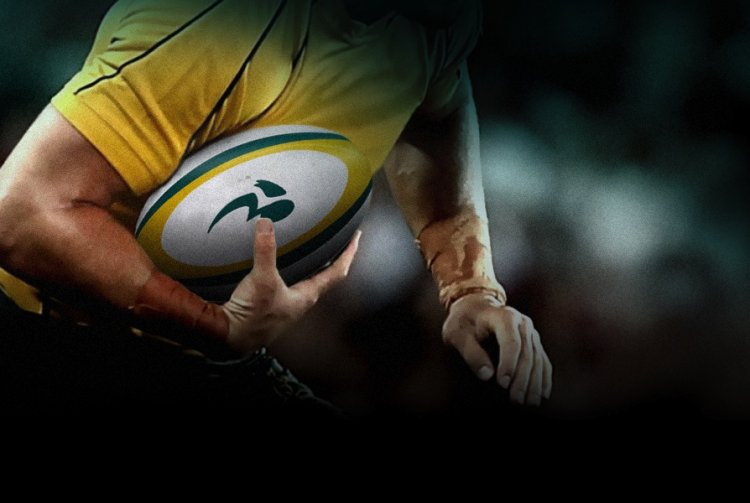 Many people have "anxiety dreams"; for example that they're on a bus naked, or sitting an exam with no preparation. This morning, the Wallabies awoke to find that their anxiety dream had come true – they had lost to Scotland.
I struggle to think of an occasion when I've seen a side with so much possession and so many attacking opportunities, against an opponent with no meaningful attack, lose with a miserly 8 points to show for their effort. The Wallabies even managed to actually fall over the try-line twice more, but on their backs. That's innovation! If you planned to throw a match as part of a betting scandal, this would have been far too elaborate a route.
For the past decade we've been used to seeing the Wallabies get beaten in the pack, relying on the attacking skill of the backline to keep them competitive. On Saturday, Australia's forwards would repeatedly bludgeon their way deep into the Scottish half, for the backline to show that they didn't have slightest clue what to do on attack, other than to herd themselves into the far touchline. Much better to hoof the ball aimlessly at the Scots to hope for an opportunity to…..er, hoof the ball aimlessly again.
What was most painful to watch was the mental disintegration of the Wallabies, as they slowly imploded in a pressure cooker all of their own making. Each time they blew yet another opportunity in a new, ingenious way (witness QC's cut out pass across an unmarked man on the line – a doozy) you could see them think that there must be some invisible force anti-Wallaby force getting stronger as they got closer to the line.
This invisible force does exist, it's between their ears.
And it didn't exist stronger for anyone than Matt Giteau last night. While I don't know what was going through his head for the rest of the game (like when just before half time on the run 10m out from the Scots line and snatching at a ridiculous drop goal on the run), I do know what he was thinking before that fateful final conversions to win the game: "Shit, this is on my wrong side, I can't get it".
It's unfair to put a team's failings on any one man. But when that man puts his hand up for a leadership role (as Vice Captain) and demands that he's the key attacking playmaker (at 10) and then spectacularly under-delivers throughout the year, then surely there's a price with that unfulfilled responsibility?
The fact is that with Sookface Barnes out with injury (as usual) there is no other option. As bad as Gits has been playing, it's still better composed than the erratic Quade Cooper.
This "what option?" question is endemic in the Wallabies. Change the coach? To whom? Get a line-out lock in? What line-out lock? The unfortunate truth is that radical short term changes just aren't viable. All the Wallabies can do is learn from their errors, continue to build on their strengths and believe that success will come.
As dire and bizarre as this game was, it once again demonstrated the hardening of the pack. In most normal games of rugby the key ingredient to long term success is dominance at the set piece and go forward in the loose. Apart from the lineout, the Wallabies were once again the dominant eight.
Want another positive spin to help the despair? Think of the current Wallabies squandering of attacking opportunities as resistance training. Like cycling with a brake on. With the Wallabies are currently scoring one try for every 4 times the try-line is wide open, just imagine the scorelines when the brake is taken off!
Feel free to release the brake any time now Robbie……