Injured Waratahs captain Dave Dennis has revealed some of the secrets which have helped the Waratahs make the grand final this year.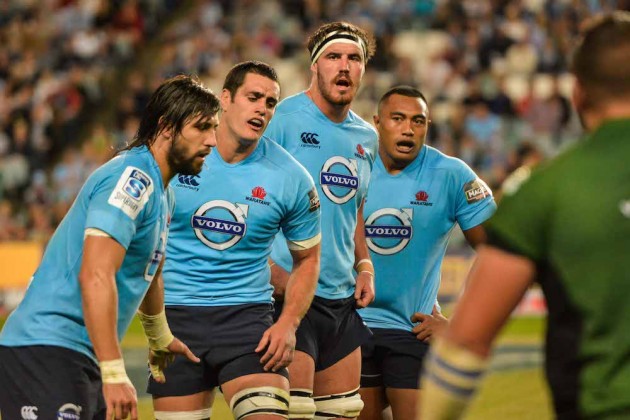 Dennis gave an insight into the Waratahs unique strength and conditioning programme as well as the culture which Michael Cheika has created.
"We have been challenged probably physically more than we ever have as a playing group by Cheik.  I think it's well documented the work we did in the pre season running up hills around Coogee or running around Centennial Park.

"He was very adamant of building a mantra or a mindset of being comfortable with being uncomfortable.

"So when you experience it in a game you know how to remain calm and execute."
Dennis also revealed the Waratahs special strength and conditioning programme – Sparta Performance Science.
Sparta uses feedback from players jumping on a force plate.  From the data collected, the programme is then tailored to suit the individual and accounts for their different needs.  Therefore, no Waratahs player is going into the gym and doing the same programme as another player.
[youtube id="EWJ458aYhF0″ width="600″ height="350″]
In recent years, teams have struggled with injury crises.  As players get bigger and the game becomes more physical injuries seem to be occurring more often.
The Waratahs have remained largely injury free throughout the year which has created stability and consistency particularly within the halves which successful Super Rugby teams have often had.  Player's who have struggled with injuries in the past such as Tatafu Polota-Nau, Wycliff Palu and Rob Horne have all been able to play a large part of the season, if not, the full season to date.
"Guys who've had a couple of years being in and out injured, they've been able to focus on their own needs and their own weaknesses.  I think that's really shown on the field.  Apart from myself this weekend I think everyone is available for selection."
Hear the full interview with dave Dennis on our latest podcast: