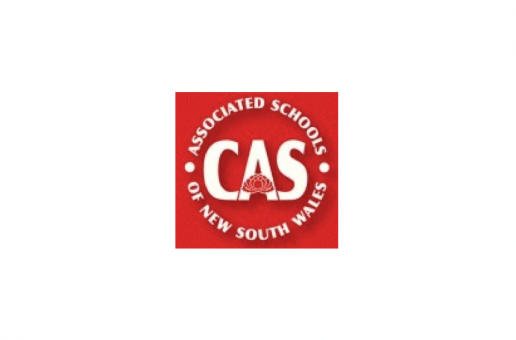 Saturday's closing round of the Associated Schools competition is a classic dead rubber. Barker could get pounded insensible by Knox (they won't) and still be the premiers. Nothing can dislodge Waverley from second place. Cranbrook play St Aloysius to see whether the wooden spoon will be held by both of them or just by Cranbrook. So, on the surface, nothing to get anyone very excited.
And yet, and yet. Look a little closer and you'll see plenty of interesting possibilities. Barker/Knox is a local derby which always arouses strong partisan feelings. Barker will be working to keep its unbeaten record intact, and Knox would love to put a dent in it. If Knox can win, they pull their season back to a 50% record, which represents a pretty good recovery after a terrible start. Tom Haggerty and Oliver Nutbeen have been in good form in the Knox pack, and centre Spain has impressed in the second half of the season. Logic says that Barker should win, but if Knox can compete on even terms at the breakdown, they have a fighting chance. Barker's goal-kicking has been a bit ordinary lately, and that might give Knox some hope if it can keep the scores close.
Cranbrook's only win of the competition came at the expense of St Aloysius in the opening round. Two weeks ago, St Aloysius whacked Knox 34-19, and Cranbrook has now gone eight games without a win, so rationally St Aloysius ought to prevail. It might depend on who takes the field, since St Aloysius had several injuries last week against Waverley. The good news for Cranbrook is its success in the 16As, who have won eight and lost one. That suggests a very competitive team in 2013.
Trinity will travel to Queen's Park, the grimmest venue in the competition. There's something about the windy openness of that ground that just seems inhospitable. It's the final match of a season that Trinity won't remember fondly, and since Trinity began the year as a genuine contender for the title, it's worth considering why.
The first reason for Trinity's sub-par performance is its bad luck with injuries – and it's a reason, not an excuse. All teams suffer injuries during the season, sure, but consider this. Last week, Trinity was missing (from its hypothetical ideal starting side) Cameron Orr, Vincent Morsello, Zachary Harb, Malaki Tiumalu-Afele, Ola Moala, Daryen Hazell, Sam Kerr and Jonathan Pack (Clark was out too, but suspended not injured). Six forwards, two backs. Hazell and Kerr never even made it onto the field this season. And others have been missing at various times. Henry Clunies-Ross, the captain, missed four weeks. Jacob Roberts started late. Jamieson Clark missed a game or two with his injured shoulder. Winger Rihann Barkley-Brown has been in and out with injuries. And so on. If Trinity ever fielded the same back line two games running, I missed it. The injuries have had two consequences: they have prevented the team from developing its patterns of play, and they have weakened the team significantly, because Trinity doesn't have great depth.
Ultimately, though, you need to assess what has been done by the players who make it onto the field. The internet is not a great place for reasoned debate – most comments you come across amount to not much more than angry snorts (hence my name, not that you care). So you'll find a lot of remarks in the forums here about Trinity players being selfish or "not gelling" or "playing for themselves". For what it's worth, in the games I've seen the team spirit has seemed to be fine, and everyone has tried hard. The team's failures haven't been failures of character, but technique.
At the start of the season, Trinity had four quite alarming technical problems. The line-out was horrible. The defensive pattern in the outside backs was horrible. The scrum-half's passing was horrible. And the team seemed incapable of getting to the breakdown in numbers, at speed.
It's a credit to the coaches and the players that two of those problems improved significantly as the season wore on. Finally, the backs began to slide and cover so that the wide open spaces that Trinity's opponents enjoyed early in the season were closed down. That's a product of good coaching and hard work. And Brent Whicker's service has improved out of sight. Early in the season, it was dreadful – although his running, kicking and tackling were all very good, there were wild passes bouncing off chins and ankles. Plainly he's worked hard on this and now his strong all-round game is complemented by (mostly) a fast and accurate delivery.
The lineout remains patchy. Trinity seems to have decided somehow that if the ball is thrown to their main jumper, he'll be out-jumped, so they try all kinds of variations with which seem to confuse themselves and which seldom result in clean ball. When he's played, which has been most of the time, Zachary Harb has managed to catch most of the balls that his hookers have thrown anywhere near him. So why not do that most of the time, and use the variations as just that – variations? This one baffles me, because winning your own lineout ball ought to be taken for granted now that lifting is permitted.
But Trinity won no lineout ball to speak of in 2011 and walked away undefeated. What has really hurt them this year is the breakdown. At one stage this year, Trinity's pack included maybe six players who were props or converted props or likely future props – Orr, Morsello, Satiu, McLean, Moala and Tiumalu-Afele. All pretty fast for their size, mobile, dangerous runners. But there's no greyhound – not one of them is the kind of forward you'd pick to be first to the breakdown, time after time. As players like Richie McCaw and David Pocock show, No7 is the most important position in the modern game. And the next most important player is the one who gets to the breakdown immediately after the No7.
Trinity has seldom had the player who made it to the breakdown first, and has almost never had the first two players there. And the result has been that the recurring memory of Trinity's season will be seeing one of the team's gifted ball-runners make a terrific break, get isolated, and then get turned over. Knox, a pretty average team, belted Trinity twice almost entirely because they out-hustled them at the breakdown. Perhaps it would have made a difference if Rory Hurst (another who was frequently injured) had played a little more, since he showed some great potential when he made it onto the field. But it's no good having all the dangerous runners in the world (and Trinity has plenty) if you can't give them the ball. And then keep the ball to give them another run.
Fortunately for Trinity, Waverley's strength (the excellent Jack Johnson excepted) is not in the forwards, so the two teams might get a reasonably even share of the ball on Saturday. Whatever happens, they'll run it at each other. I hate making predictions, because anything can happen, but it wouldn't surprise me if this one is close, but high-scoring, with Waverley's flamboyant back line the difference.