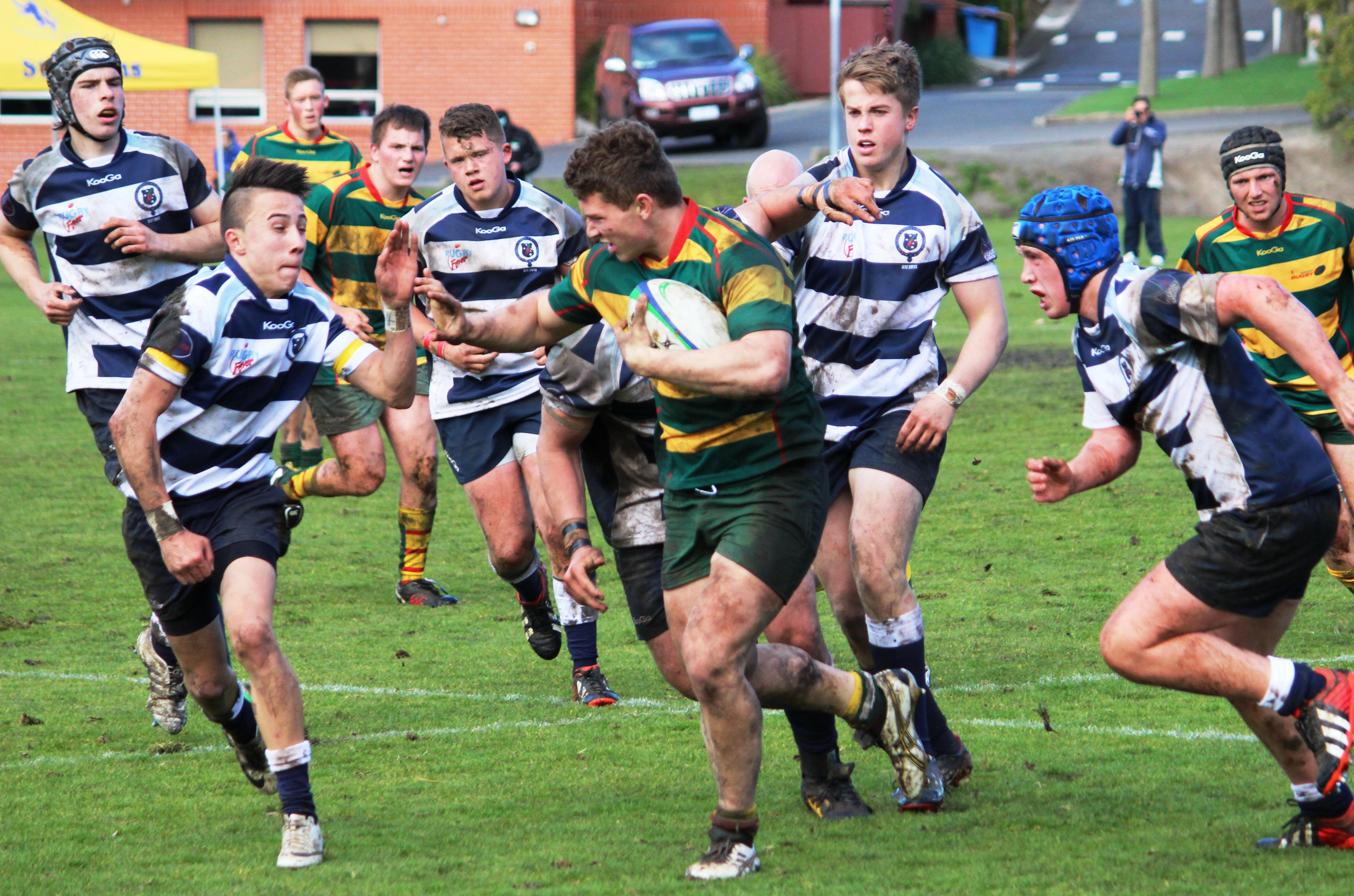 TASSIE JUNIOR RUGBY TEAMS NO MATCH FOR VICS
Tasmanian junior rugby sides suffered heavy losses to their Victorian Schools counterparts over the weekend of 17-18 August, although all ages improved greatly on their Saturday performances in Sunday's return matches.
Victoria showed the added strength the Melbourne Rebels community arm has added to their schools rugby competition, producing squads with skilful players and had a considerable size and strength advantage over the local teams.
Saturday's matches, at Rugby Park in Hobart provided a culture shock, with Victoria taking the Under 14s 101-0, Under 16s 60-0 and Under 18s 77-3 showing a willingness to run plentiful possession from all points of the field. Tasmanian players displayed plenty of spirit as they tried valiantly to restrict their more experienced opponents, but found insufficient support for rare attacking forays.
Better contests ensued in the Sunday matches at The Hutchins School in Hobart. Despite losing 55-0 the Under 14s succeeded in applying healthy pressure in both attack and defence. In the Under 16s Tasmania were disappointed to again not post a score, but the 34-0 scoreline represented a much more closely contested game in the forwards.
In the Under 18s the local side overcame the loss of several key players to injury on Saturday to lose 50-14, mounting most of the attacking forays in the last third of the match and were rewarded with two tries through pressure and commitment.
Tasmanian Under 16s play Southern Inland Rugby Union in Launceston in two weeks as further preparation for the National Under 16 Championships in late September. The Under 14s travel to Victoria in a month for further matches against their Victorian opponents.
– article credit Don Moor.
Scores:
Sat 17 Aug 13
Under 14 Victorian Schools 101 Tasmania 0
Under 16 Victorian Schools 60 Tasmania 0
Under 18 Victorian Schools 77 Tasmania 3
Sun 18 Aug 13
Under 14 Victorian Schools 55 Tasmania 0
Under 16 Victorian Schools 34 Tasmania 0
Under 18 Victorian Schools 50 Tasmania 14
Weary Dunlop Award Winners – Spirit of Rugby
Tasmanian Under 14s – Ismael Alkan
Tasmanian Under 16s – Jack Reid
Tasmanian under 18s – Dewann Du Plessis
.