Were you perplexed by some of the astounding decisions Craig Joubert made when refereeing the Wallabies against England in Melbourne last weekend? Turns out World Rugby agrees.
Since Alain Rolland took over as head of World Rugby reffing, he's started a new system whereby he send out clarifications of contentious calls in the previous week's internationals.
For this week, three major points.
One, Rolland said Moore's action in the first half melee was no worse than the original offence by England, and so the penalty shoudl not have been reversed.
Two, Rolland said Foley running back for the kick performed no material obstruction on Farrell and there should not have been a penalty.
Finally, right on half time, Rolland said although the advantage was long, Australia had not gained any advantage and it should have come back for a penalty. (It's worth noting that Joubert had just warned England five minutes earlier about penalties on their goalline, so it's likely/very likely there'd also have been a yellow if he'd had to blow the play up.)
So what
Did these change the game? In truth we'll never know. But in theory if Joubert hadn't made his clangers there would have been six more points to Aus and three fewer to England…or instead of Aus being 6 behind with 30 to go, they are 3 ahead. And this doesn't even take into account England being down to 14 men for the first ten minutes of the second half.
I'd say most (including myself) believe this didn't lose the match for Australia, it was more what they didn't do in their attack as pointed out in this great article by Graeme Forbes.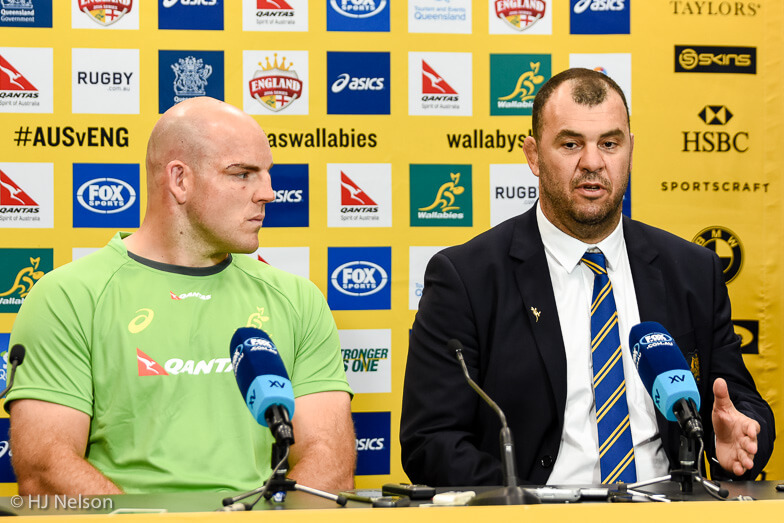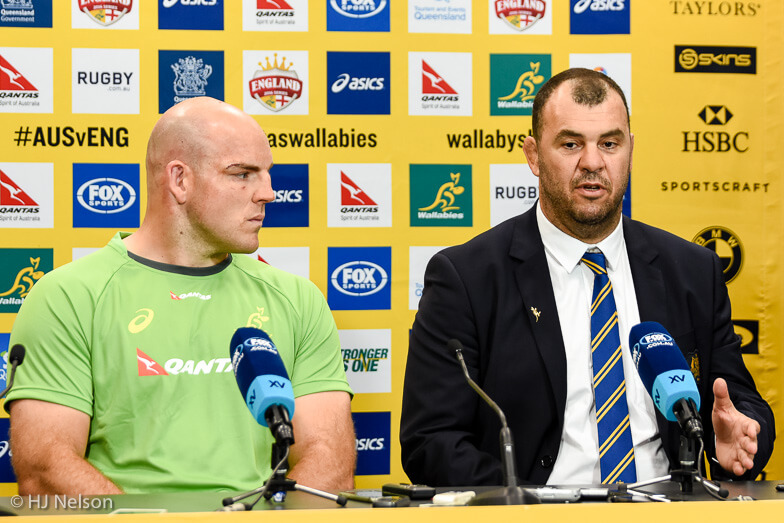 It does, however, re-highlight a part of the game that the Wallabies are woefully deficient at – referee management, as discussed in our latest podcast below. Australia repeatedly get themselves into a position where they are an adversary to the referee. How many times did you hear Joubert ask the Wallabies to stop shouting at him throughout the match? Moore – aiming to inject abrasiveness into his team's performance, let that spill over into his dealing with the most influential man on the field. There is no upside to this approach.
Remember a certain world cup final last year when Nigel Owens refused to even talk to the Wallaby captain whilst having cosy fireside chats with Sir Richie? That's right he's the ref this weekend. The Wallabies need to address this matter, urgently.