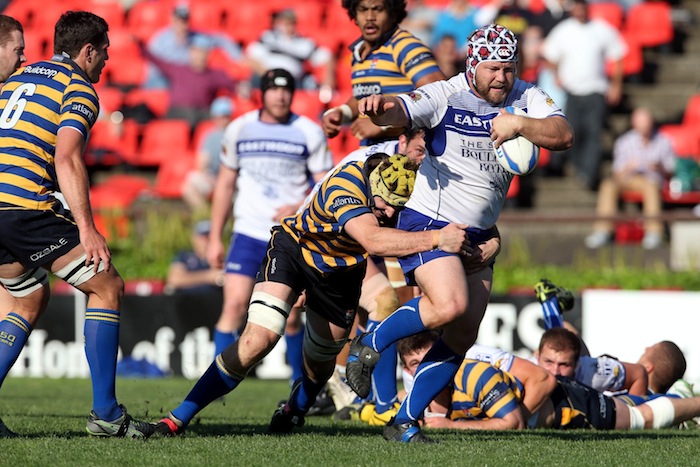 Along with a lot of others I read the Shute Shield results of Eastwood vs Penrith over last weekend with a mix of incredulity, a bit of sorrow for the Penrith boys and an extra dose of chagrin after the Super results of the weekend. But then it also got me thinking about the health and direction of Sydney rugby in general.
The Premier Sydney Shute Shield competition (let's just call it Shute to keep it simple) used to be touted as the best club rugby in the world. Not so long ago (the 80's and the early 90's) the best players in the world came to Shute to test themselves. It also used to involve promotion and relegation as a lifeline of its competitive edge but that's another matter.
The last Sydney team to get relegated from Shute was Drummoyne in the early 90's. And it's worth considering that whilst they were getting spanked week-in and week-out, they certainly weren't copping the cricket scores that Penrith did (the worst I could find was 3rd grade with Gordon beating Drummoyne 103-0).
Since the 90's there have been a few temporary visitors:
The Illawarriors were around in '07. They won a game and finished last
The Central Coast Waves were invited to Shute for '07, deferred that invite to '08 but didn't ever get their act together
Canberra is the only recent entry into Shute that did well. Basically they came in '95, beat everyone although lost the GF to Gordon (incidentally that was the Highlanders last Premiership), got kicked out, went into the Qld comp and kicked the crap out of everyone there too.
So basically once Drummoyne got busted, aside from the occasional out-of-towner, the competition has remained static at the core dozen clubs. Thus like every closed group of genes it has turned to incest and been riven by self-interest that only result in self-harm. What we have seen come to pass has been a three-tiered outcome:
Eastwood, Wicks & Uni consistently at the top with Southo's and Rats fading in and out
Southo's and Rats are periodically joined by Easts, Norths & Manly
The cellar which is consistently Penrith & Parramatta with others coming & going
To back up my assessment above I encourage you to consider the Grand Finals of the new millennium (so including 2000):
Uni – 11 GF appearances for 8 Premierships
Woodies – 7 GF appearances & 4 Premierships
Wicks – 6 GF appearances & 2 Premierships
Rats – 2 GF appearances & 1 Premiership
Southo's – 2 GF appearances & 0 Premierships
Easts have 1 appearance for a loss
So in probability terms of making the GF, Uni has 37%, Woodies have 23% and Wicks 20%. More simply, 3 clubs share an 80% probability of being in the GF in any given year. In probability terms of winning the GF, Uni has a staggering 53%, Woodies have 27% and Wicks 13%. More simply, 3 clubs share a 93% probability of being Premiers in any given year.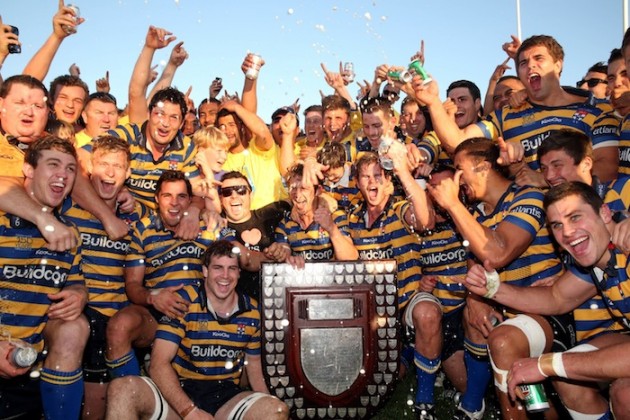 Now to be clear, I don't blame Uni, Woodies or Wicks for their success. You don't whack a dog for winning a fight. They have done very well and deserve congratulations – particularly Uni who were down, out and on the brink of relegation themselves until their Old Boys got their act into gear in the mid 90's and staged a reformation of obvious success.
However no reader in a sound and reasonable state can claim that this type of dominance be-speaks a healthy and sustainable competition. All clubs and competitions see periods of fame & pain. But this dominance is of a magnitude that is unsustainable and we see the results in the public humiliation handed to the game last weekend where we see living proof of the gulf between NZ and Oz rugby replicated between East and West in what used to be the best club comp going around.
The momentum created by the dominating clubs creates a veritable vortex for talent that the others can do no more than resist for a time before imploding particularly in such a competitive sporting landscape as Sydney. We saw that a few years back with Parra when only an EU/Greek style bail-out prevented their implosion. We are seeing it again now with Penrith.
And so I have to ask the obvious question – where has the NSWRU and even the ARU been in all this? There have been attempts to change the lie of the land over the years. Whether these plans were smart or not I won't go into that now. But what is clear is:
That would of meant a spreading of talent propagated by weighted distribution of funds to struggling clubs to allow them to "come up" until they were of a strength to stand alone
That these plans were shot down emphatically by guess which 3 power-house clubs (along with others of course)?
On a personal note I see this as a direct result of typical Sydney blue-blood rugby snobbery. This is classic of the elitist behaviour by a jealous seizing of a prize, denying it to all others, even to the point where they would compromise the health & continuance of the game rather than open up to the hairy unwashed from outside their cloistered towers of smug self-superiority and old-boy networks.
We see it time and time again with this salaam worshipping of the rugby-east and the down-right deliberate ignoring of the rugby-west unless it is to poach any players they have. I have to ask why does Sydney blue-blood rugby always behave with such myopia? Can anyone seriously say they do not recognise the benefit and opportunity in grass-roots players, leading to talent unearthing and audience-creation for rugby that lies in high-growth, younger-population areas west of Parramatta if we can just move beyond the snobbery & self-imposed restrictions of private-school elitism? Christ on a stick it's almost as though the rugby-east-Moore Park connection WANTS to see the game in Sydney dry up because it's actions (or clear lack thereof) clearly indicate they are just peachy-pie with what they see.
Anyway, leaving aside my ranting and propaganda in preparation for the coming of the Republic of Nutta (believe me the revolution is coming), my point is that in my opinion Shute is dead.
Maybe not next year, or even three years from now. But it is dead unless the NSWRU ensures it gets an injection of fresh blood through a restructure (as we all know the $$ aren't there). All the signs are there: a rabidly uneven competition to the point where whole clubs are on the verge of oblivion, 5th grade and 4th grade across the competition are toast and even the big clubs are not as historically flash for numbers.
So what to do with it? One can whinge all they like – as do journalists and the ABC. Or else one can suggest an idea to fix it or at least begin a conversation that may uncover a solution. So to that end, whilst I have an idea or two I will share in in another instalment, I invite you guys to consider and respond:
Is Shute a healthy and sustainable competition in its current form (ie am I on drugs?)?
What should be done to improve it?