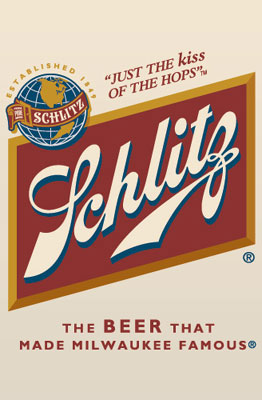 What made Milwaukee famous was its brewing: Schlitz, Pabst and Miller beers. "When you're out of Schlitz, you're out of beer"
With Mils Muliaina, his claim to fame is his dependability and positional play at fullback combined with searing pace and top notch counterattacking skills.
He's been the first choice All Black (89 caps) fullback for most of his seven years in the side ahead of other candidates like Leon McDonald, Doug Howlett, Cory Jane, Isaia Toeava, Ben Smith and lately Israel Dagg.
He's fairly versatile as well having played nine tests at outside centre around 2006/2007.
And it's that list of other fullback options that I'm interested in because what it tells me is there has been substantive depth to New Zealand rugby.
Now, that ain't nothing new to any of us G&GR types and we all know the reason why: it's their friggin' national game – they don't have any other credible sport competing for attention and they're able to create more layers to their rugby than we can.
Yes, that's true but if you scratch a bit more below the surface there's a whole range of contributing factors. The reality is that NZ rugby is the peoples game and the culture is a winning culture.
On our side of the ditch we reluctantly admire and secretly covet their monopoly. We have something similar here but unfortunately it's in Victoria and its called AFL.
Monopoly to long suffering Wallaby fans is a board game? Then again, do IRB figures prove the case?
New Zealand has 562 clubs and 145,293 registered players but Australia only 84, 450 (although surprisingly more clubs at 585).
There you go then, that proves it? But no, these figures are quite misleading. Australia has 37,179 senior male rugby players but New Zealand only 27,203.
That's 10,000 fewer senior players than us? Whoops! But they do have a huge junior base (100,000) compared to ours (45,000).
So, that means we're talking quality not quantity then in the senior ranks. As an aside, there's only 22,000 registered rugby league players in NZ if you thought that was an influence?
Grassroots rugby has taken a hit over recent years in NZ with increasingly more resources committed to the professional scene but the club rugby setup is still remarkably resilient.
Outside of the four main centres strong club competitions in the regions underpin their success.
We have Sydney, Brisbane and Canberra. Apart from Auckland, Wellington, Christchurch and Dunedin they have Hamilton, Napier, New Plymouth, Palmerston North and Invercargill.
I didn't want to mention Whangarei, Rotorua, Masterton, Nelson and Timaru.
Many teams from those provincial club competitions I did mention would survive in our main three leagues.
Most secondary schools in NZ have rugby as an extra-curricular activity. There's a national schoolboy rugby competition open to First XVs.
It's called the Top 4 and in the past 10 years it's been won on 7 occasions by public schools. That's another indicator of the peoples game assumption….
There are 26 Rugby Unions in the country and secondary school competitions are generally union based. At the next level, there's a Super 14 style competition comprising four teams – U18 Hurricanes, Chiefs, Blues and South Island.
There are also other strongly contested schoolboy tournaments such as the Super 8, a GPS style competition involving First and 2nd XVs from Public Boys High Schools in Napier, Hastings, Gisborne, Palmerston North, New Plymouth, Hamilton, Rotorua and Tauranga.
The famous 2nd tier National Provincial Championship (now the 14 team ITM Cup) is a layer of domestic professional rugby never seen in Australia, notwithstanding the one season ARC.
Like the Currie Cup in South Africa, before Super 10, 12 and 14 this was the main event.
It's morphed into a 10 week tournament now and as you've probably seen on Foxtel it's a very good standard of professional footy.
There's also a semi-professional 3rd tier and that's the Heartland Competition involving the remaining 12 provincial unions – sort of Div 2 and 3.
The crowds have fallen away in the ITM Cup and the competition is losing a bit of dosh. The NZRFU have vowed to restructure these competitions and are looking at a 7 – 7 – 12 three division promotion relegation split next year.
It's a shame we can't become involved in the NPC but the NZRFU has already formally voted against this option.
Since 1904, provincial rugby supremacy in NZ is determined (to a degree) by who holds the Ranfurly Shield, colloqually called 'the Log o' Wood'.
It's currently held by Southland and their home ITM games are usually nominated Shield matches. Holding this prize can be a financial boon to the union concerned as it really creates its own momentum.
I guess the fact that NZ is geographically embarrassed small is obviously of benefit when it comes to inter provincial and club football in reducing travel and accommodation costs and providing more competitive opportunities.
Another multiplier has been Maori Rugby. The NZ Maori team regularly plays and defeats touring sides: in the past 50 years they've beaten France, England, Scotland, Argentina, the British and Irish Lions and drew with South Africa in 1981.
The 5-3 defeat of France in 1961 in Napier was particularly memorable against a team containing world class players Pierre Albaladejo, Claude Lacaze, Pierre Lacroix, Andre Boniface, Francois Moncla, Michel Crauste and Amedee Domenech.
Recently they defeated England A and Ireland (this year – their Centenary). But it's more than just that.
Maoris and Polynesians provide up to an estimated 25% of the rugby playing population (together they constitute about 14% of the general population).
Not only are they attracted to the physical and confrontational aspects to the game, unlike cricket where the participation is absolutely zilch, but they've always adopted the 'running rugby' mantra.
The mana of George Nepia, Ben Couch, Waka Nathan, Mac Herewini, Pat Walsh, Buck Shelford, Zinzan Brooke: Kotahi Rau Tau.
Maori and Polynesian boys tend to develop earlier than Caucasians. That's recognised in NZ and balanced by junior rugby being played in weight divisions.
This is a strategy that keeps little Johnny's mum happy and Caucasian juniors in the game.
There are also famous Maori boys' schools like Te Aute College, Hato Paora and Wesley College (which includes Polynesian students) that have produced many representative players – Jonah Lomu for example at the latter.
When the Super 12 kicked off in 1996 there were five NZ franchises, four South African and three Australian. It wasn't until 2006 that we added the Western Force and it'll only be next year when we finally play catch up.
That disparity in the spread of professional players has made a difference and is exacerbated by their 2nd tier competitions to our detriment but that's the nature of theirs and our development.
Some of you will be aware that NZ operate a player draft system in the Super 14 which benefits their rugby overall. They have a centralised player pool that's distributed around the five franchises and helps to even out the talent.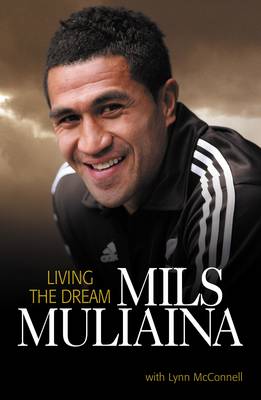 How it works is that eligible NPC players are contracted to play Super 14 by the NZRFU. Each super 14 franchise can only have a certain number of players contracted (21) which are 'protected'. The rest go into the draft and are bid for.
A one-off set of rules to prepare the market for Super Rugby is happening this year and its left a number of players free to shift franchise.
What's driving this activity is the change to direct contracting next year where franchises will control their own budgets and be free to sign who they like, regardless of where they play provincially.
Numbers are fluid but there are thought to be as many as 40, possibly more, players who are 'free agents'.
Until recently most rugby was available on Free-to-Air television but with the advent of cable that's changed. Some rugby is still telecast on F-T-A but its not live, although they do show plenty of schoolboy footy.
Being tragics (and having plenty of content) means that they do have a dedicated Rugby Channel on cable.
Rugby is everything to NZ. It can actually determine the mood of the country around election time to the detriment of whoever is in power if things aren't going to plan.
You'd think that they must be close to saturation point but I suspect the RWC is going to kick their participation rate along again.
England have 705, 202 senior players (2 million registered players altogether) – can you believe that? 27,000 v 700,000? Wow! Quality, not quantity.
That's what drives their rugby culture. How do I know this? Well, I lived there for a time and I have to say its an eye opener if you want full-on rugby immersion. Its certainly a long way from Milwaukee…..
Jerry Lee Lewis with Rod Stewart – What's Made Milwaukee Famous (has made a loser out of me)